Navigating the roads of digitally-banded communities can be messy.
Particularly when it comes to professional networking. We live in a world where the power of relationships is what ignites the path for job opportunities.
Why aren't more communities working to elevate this fundamental idea?
Instead, the traditional recruiting world makes this complicated. These approaches inhibit our friends, colleagues, and mentors from landing transformative careers. There's no room to spread their wings and grow.
It's a problem plaguing the industry far and wide and is why we've built and launched a new way to fix it.
Meet Hunt Club's candidate referral platform
We got laser-focused as a team to figure out a new way to help professionals achieve a better hiring experience.
First, we turned to our roots: fellow entrepreneurs, go-getters, industry leaders, and leap-takers who live out their professional ambitions with integrity.
They gave us critical feedback and insight into what's wrong with many hiring processes today, allowing us to create moments where things could go right.
They guided us through processes and what a "no-headhunting" approach should feel like.
They shared ideas on how they want to refer talent to some of the most coveted roles across the country. Creating meaningful career advancements for them and their networks became our priority.
Second, we overhauled our technology to streamline the experience, optimize search, and secure data. Our Experts now see relevant referral opportunities in-line with their expertise and location.
How it works
Sign up and take thirty seconds to identify your expertise.
Review the tailored positions we're hiring for our partners.
See a job on the screen that could be a fit for someone you know? Tap it to learn more.
Name of someone you know popping up as you read? Refer them directly like this: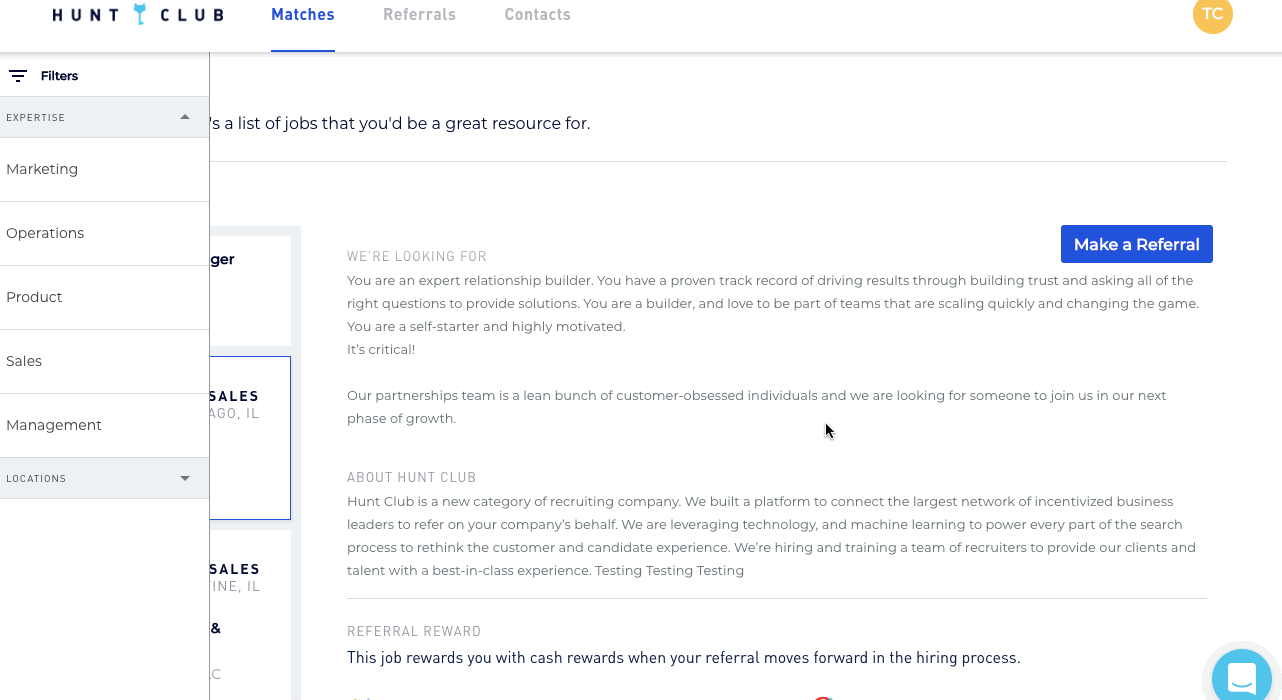 That's it. Less banter and less fuss.
What happens next? If we believe the person you referred might be a fit for our client, we'll reach out to the candidate about the position.
When your referral speaks with our client or is placed in the role, you're rewarded up to $2,000.
Why join the Hunt Club Expert network?
You want to help excel someone's career.
Our client's story forever changes with the hire.
No better way to champion the magic moment between.
For Hunt Club, this is a win-win-win.
And, there's one more reason, we're adding one more "win" to the equation.
In celebration, we've teamed up with Cara, a Chicago non-profit organization creating a pathway out of poverty since 1991.
This is monumental. It will unlock power and purpose within our communities to create opportunities and lasting success for thousands of people and organizations.
As part of the partnership, Hunt Club will donate $50 to Cara for every Expert that makes a referral between February 3 and March 2, 2020.
It's one of Hunt Club's first of many impact initiatives. Here's where you can read more about them here.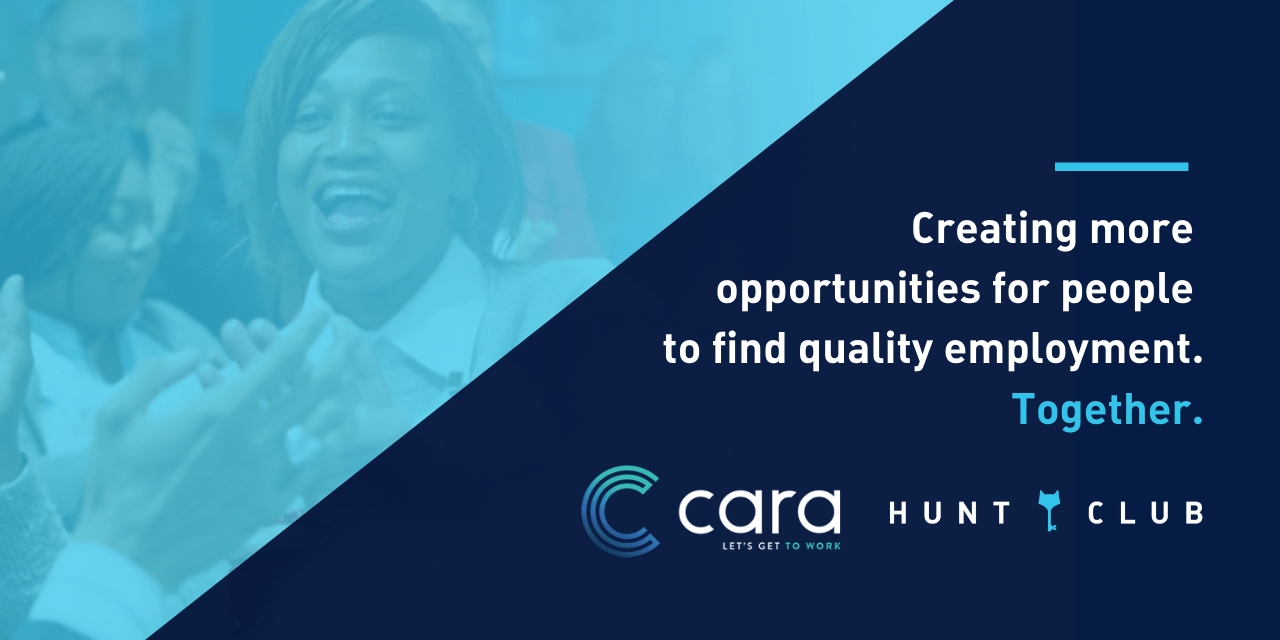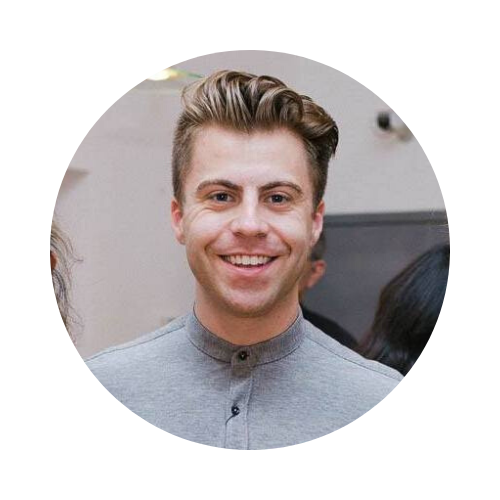 Travis Cardarella
---
Stay updated. Subscribe to our blog.