The hiring landscape is transforming. Companies are turning to expert recruiters when searching for top talent. As the pool that talent recruiters draw from continues to grow, the volume of competitive and accomplished leaders within it are following suit. As of late 2021, 36% of people are looking for new jobs with numbers expected to reach 50% in 2022 - candidates are finding it difficult to stand out amongst the crowd.
Now is the ideal time to implement your professional and peer-driven networks as a key part of your job search in order to make yourself marketable to recruiters.
Candidates, companies, and recruiters alike can agree that it really is all in who you know when it comes to making new connections. Cold introductions are out, warm introductions are in. Rather than relying on bots to conduct a hiring search, companies are leaning into recruitment firms to help source the perfect candidate.
Spending between six and seven seconds reviewing a resume, recruiters make decisions fast. Finding your niche - what makes you stand out - is essential to enhancing your personal brand and promoting yourself to recruiters.
9 Tips from the Experts
Four of Hunt Club's service team talent experts compiled their 9 top tips and tricks on how to make yourself marketable to recruiters.

Carolyne Higgins,

Executive Director, Talent Strategy at Hunt Club:
Carolyne helps to build Executive Teams with the fastest-growing Venture-backed Startups in Tech and Consumer to place the best talent and roles including, VP of Finance with New York based acquiring company, Monolith Brands Group.
Carolyne's Tips:
Pump up your LinkedIn profile. A strong headline, clean photo and the right keywords will get you noticed by recruiters.

Always respond to a recruiter - even if it's to say you're not interested. You never know when they might have the perfect role or connection for you.

When interviewing, showcase your career highlights and "big wins" - don't make recruiters dig for your accomplishments!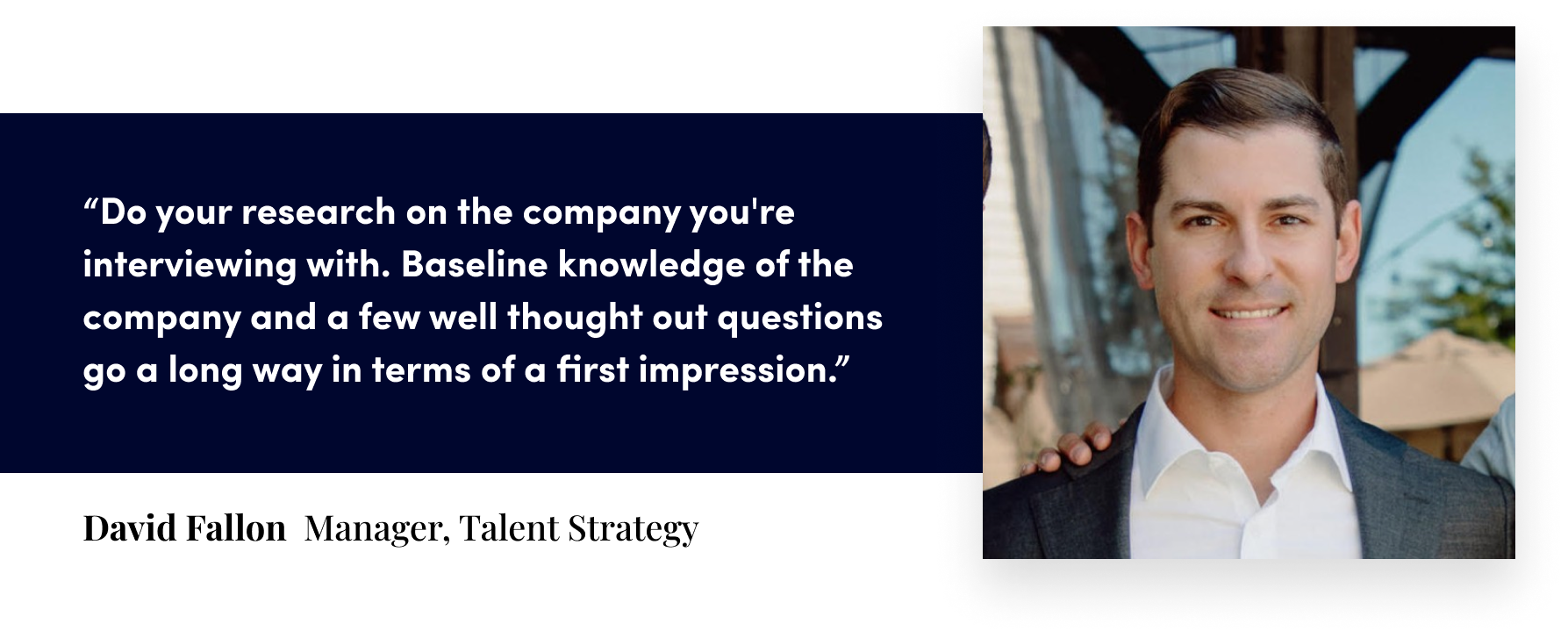 David Fallon, Manager, Talent Strategy at Hunt Club
David works with high-growth companies to source, screen, and place the best talent for companies. He's currently working with Gannett to place the Director of Growth Marketing and Growth Manager, Social roles for their LOCALiQ brand.
David's Tips:
Do your research on the company you're interviewing with. Baseline knowledge of the company and a few well thought out questions go a long way in terms of a first impression.

Stay connected. Response rate and time are both great indicators of interest level in the role you're interviewing for.

Lawson Barter, Manager, Talent Strategy at Hunt Club:
Lawson is working on sourcing a Director of Sales for Thoughtful Automation, as well as a Senior Manager, Pricing and BI for Pernod Ricard.
Lawson's Tips
Know who you are. Understand what motivates you and what is important to you in a role. Writing this in your about section on LinkedIn helps recruiters understand who you are before they talk to you. The more authentic you are the better.
Ask for advice from an expert. If there is a role you are interested in, ask for 20-30 minutes to learn more about how they got to the position. I've done this in the past and it has been nothing but beneficial. Best part is that you make a new connection, which builds your network.

Tiffany Sizemore, Associate Director, Talent Strategy at Hunt Club:
Tiffany works with high-growth companies to source and place the best talent for companies and roles including, Chief Audience Officer for Chicago Public Media, VP of Corporate Partnerships at InStride, Director of Growth for OROS and Director of Category Management at Houseplant.
Tiffany's Tips:
Don't be afraid to sell yourself! Come prepared with career wins/highlights that would put you in front of other candidates. Hiring teams want to know more about you and your experiences, not just what we see on your LinkedIn profile.

Stay connected after the interviews. If this role wasn't 'THE ONE' - there will be others that come down the line that may be a better fit so keeping that relationship with the recruiter alive is imperative to landing the perfect role.
Partner with the Experts
Grow your network by 13,000+ by joining Hunt Club's Expert Network. Hunt Club's understands that the biggest competitive edge a company has is their talent, and the best way to hire talent is through a trusted network of leading professionals.
The most powerful connection in business happens when the right person introduces the right opportunity at the right time.
Topics Discussed