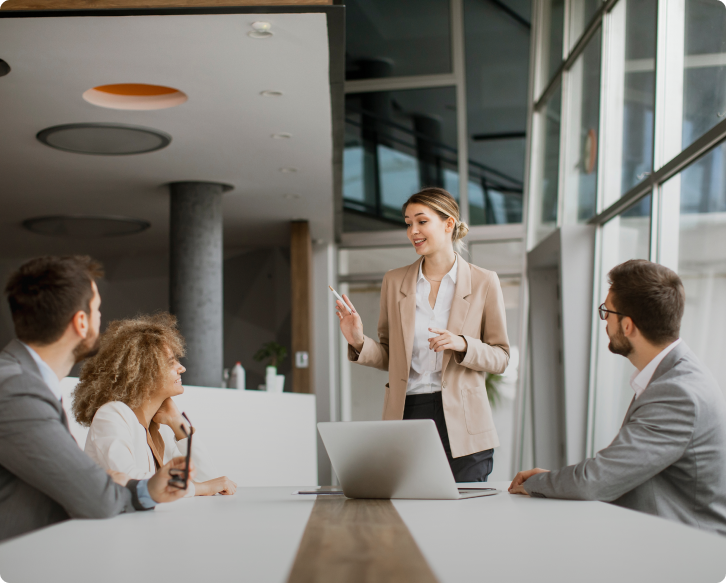 Talent Acquisition
Grow Your Sales Team
From a growth-stage company's first sales hire to a seasoned CRO, we've successfully placed sales talent across the board.
Our Search Team not only helps design sales compensation plans, we deeply understand the intricacies of a sales team and what it takes to scope the right leader for the right stage of your business.
Your sales leader doesn't need a playbook — they help you build one
Sales executives do much more than sell.
The best go-to-market sales leaders focus on gaining mind and market share by discovering and maintaining good relationships that deliver value over time. Growth-stage organizations should settle for nothing less than a leader with the following core attributes:
In addition to being an effective salesperson, your leader should know what it takes to build a scalable sales team with a deep understanding of revenue operations, data analysis, relationship management, and more.

Great sales leaders have great discovery skills. They are constantly looking to uncover opportunities to teach customers and find creative ways to solve their business challenges.

Sales is a team sport. Your organization will function more efficiently if your sales leader has a collaborative attitude and is well-aligned with product, marketing, and operations teams.

The right sales leader is resourceful and can develop a roadmap for success with the tools they have at their disposal. A seasoned sales executive is the one who has:

A hands-on approach to scaling a go-to-market strategy
Built their own sales playbook
Managed a growing book of a business, while also managing a team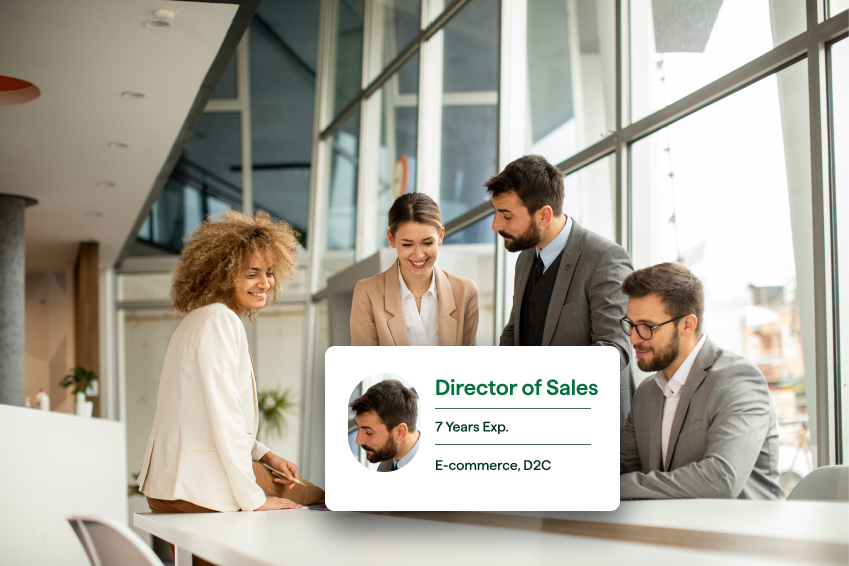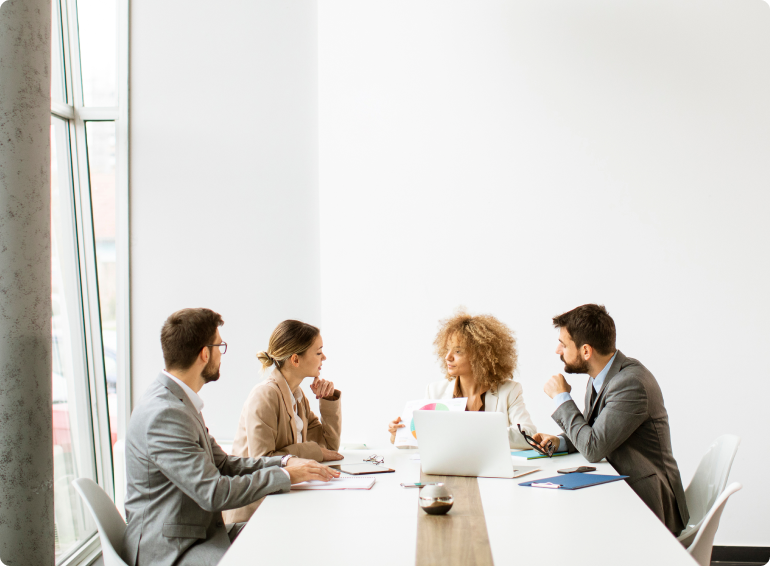 Hire the right sales talent, at the right stage
Hunt Club specializes in helping high-growth companies build and scale their sales teams. Relevant sales searches include:
Chief Revenue Officer
Chief Sales Officer
SVP of Revenue
VP of Revenue
Director of Business Development
Director of Sales
Sales Manager
Account Executive
And more
Build a leading go-to-market sales function
Connect with a Hunt Club Talent Advisor to find the right sales leader.
Trusted by thousands of companies