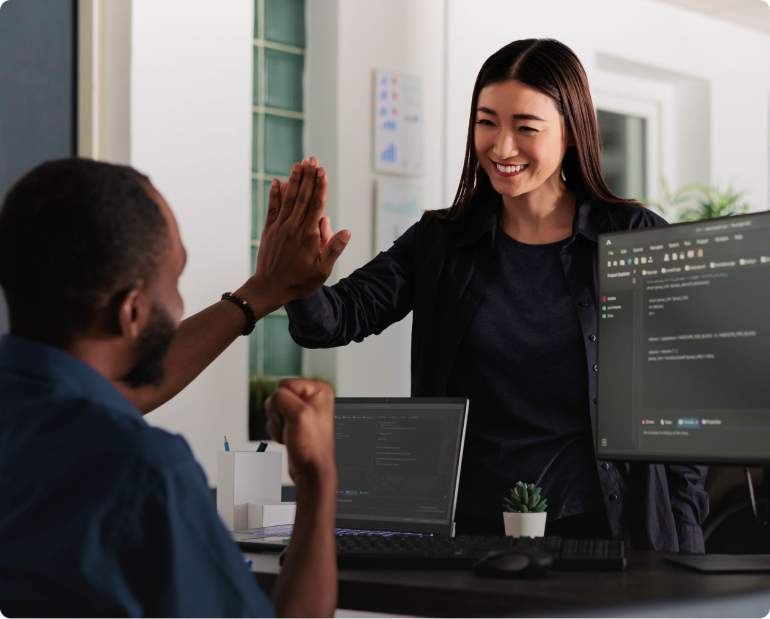 Talent Acquisition
Construct Your Engineering Teams
Engineering and tech teams are the lifeblood of any organization's product or tool. They're innovators and architects who build and solve complex problems that advance companies and the industry as a whole.
Hunt Club helps source executive engineering and tech leaders who can maximize output and build from the ground up.
Today's engineers are building the future
From coding to guiding product development, top-tier engineering and tech professionals can quickly adapt to evolving business demands with a combination of deep technical skills and true leadership ingenuity.
In order to drive innovation and optimize output channels, top engineering candidates should demonstrate:
Great engineers and their functional leaders should be able to bring asynchronous teams together to humanize technical work and collaborate through complex problems. This includes:

Ensuring team members work on a variety of problems that scale the organization

Finding the right balance between individual productivity and collaborative work to maximize innovation

The best engineers are output-driven. Individual contributors and executives alike understand a business's competing needs and are motivated to deliver solutions quickly and efficiently. They systematically produce, test, and launch software and code that improves their company's processes and offerings.

Every member of an engineering team must undoubtedly possess a strong technical background and foundation. However, the very best engineers:

Have a high bar for quality code, preventing massive overhauls and constant bug fixes
Understand client insights and how they impact a product's technical functionality
Create algorithms that enhance the user experience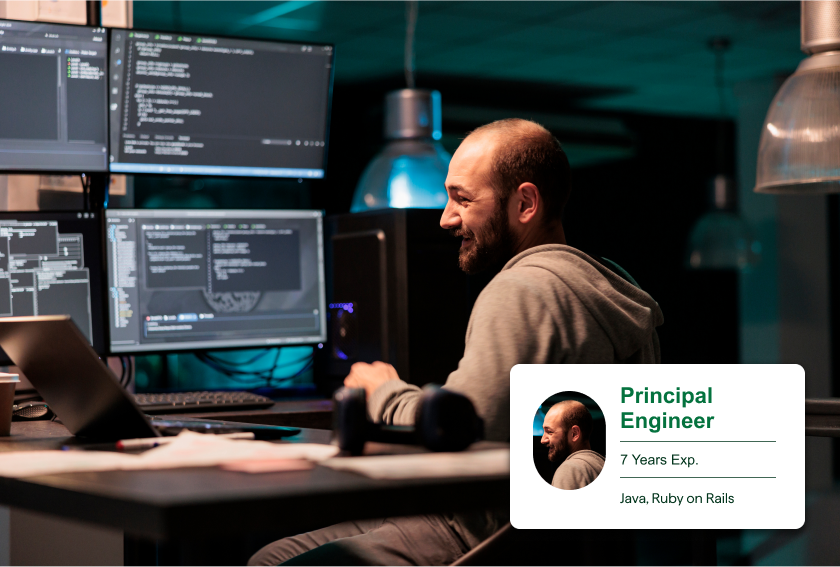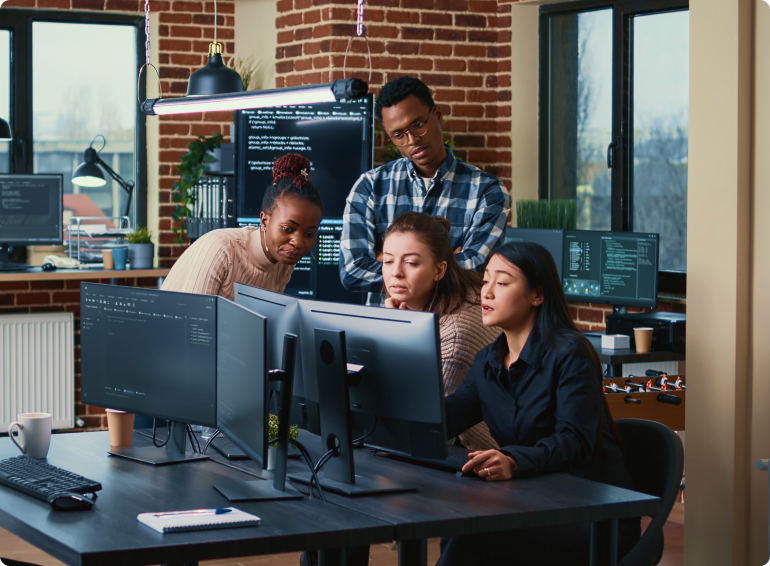 Hire an engineering team to power innovation
Engineering and tech leaders oversee the building and maintenance of technical systems that keep your business moving forward.
Our Talent Advisors can help establish the right compensation packages and place engineers with the expertise to execute your strategies in roles such as:
Chief Technology Officer
Chief Information Officer
SVP of Engineering
VP of Data Science
VP of Software Engineering
Software Engineering Manager
Principal/Staff Software Engineer
Sr. iOS Engineer
Sr. Android Engineer
Back-End Engineer
Front-End Engineer
Full Stack Engineer
And more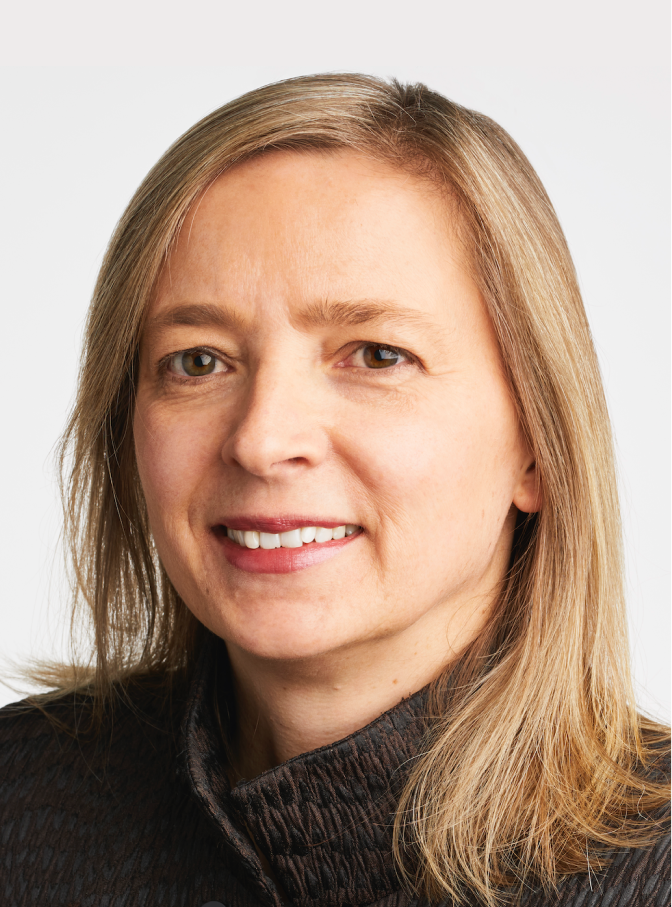 How We Win
How Helen Greiner Wins
"Life should be lived in stages. So winning can also be raising great children, giving back with charity or mentoring work, or living your best life and encouraging others to do the same."
Helen Greiner, Co-Founder

Read How Helen Wins
Build your future with top engineering talent
Hunt Club connects you with the hard-to-reach engineering talent who can drive output and unite teams.
Trusted by thousands of companies