Product leaders solve problems with passion
Driven by their empirical curiosity, the best product leaders can identify the right problem to solve and its most fitting solution. Product leaders have the natural ability to develop an idea from the ground-up, all while troubleshooting even the toughest of challenges.
Here are a few core tenets product leaders should have in order to help you grow:
Product leaders bring a nuanced understanding of market factors and the business implications of your company's product and delivery decisions. The right candidate should be an important advisor who:

Helps guide your C-suite through go-to-market strategies and product roadmaps
Pushes forward the business's overall objectives and key results
Operates with a deep understanding of a department's P&L goals
Explains product decisions and updates to the board
Partners with engineering teams in a very collaborative manner

A product goes through many iterations throughout its roadmap, and great product leaders must be resolute in the face of new challenges, fast releases, and shifting priorities. This often involves:

Overseeing a growing team and delegating distinct tasks
Reallocating resources in the most efficient way
Redesigning practical roadmaps that accommodate multiple stakeholders
Defining processes and best practices to prevent future problems
Managing competing timelines and budgets

Customers are at the center of everything product leaders do. The best product leaders not only collaborate with cross-functional teams to determine the best go-to-market positioning, they spend the time actually talking to customers to understand what end-users want.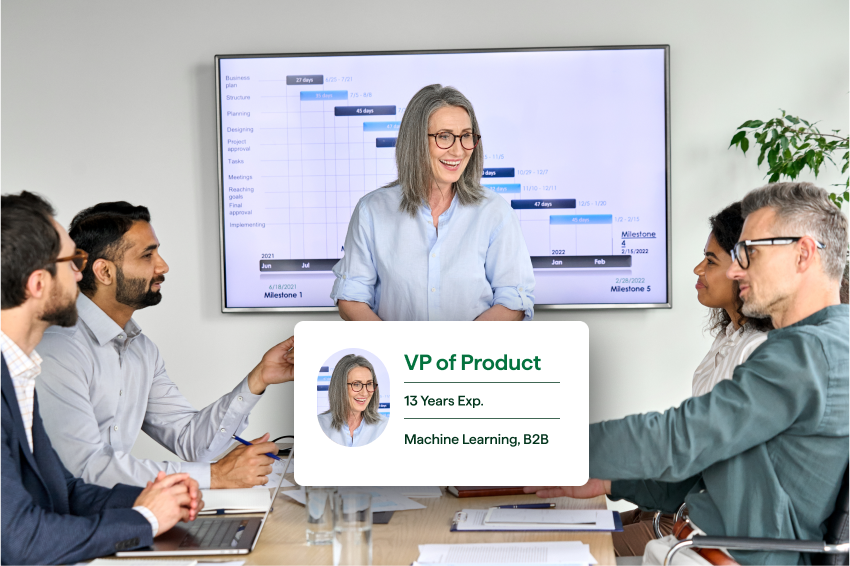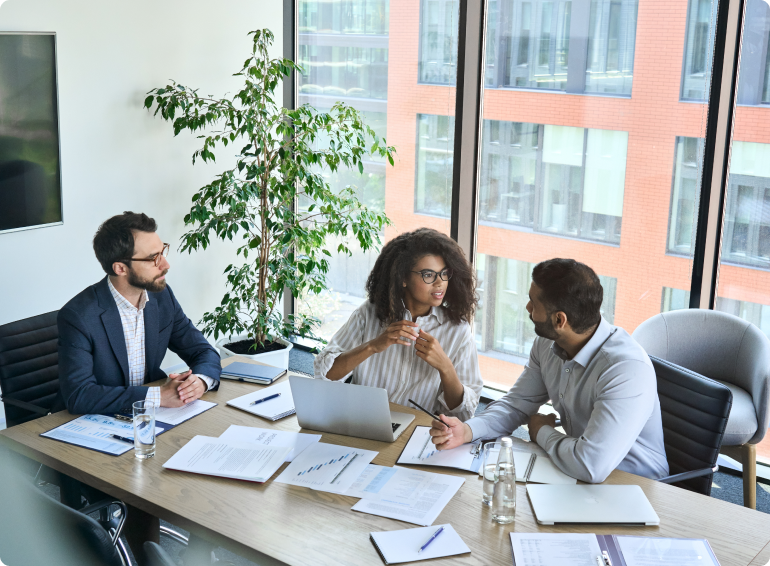 Hire a product team that can execute your vision
Hunt Club can reach the passive, in-demand technical and physical product leaders. We source the right leaders for roles such as:
Chief Product Officer
Chief Innovation Officer
VP of Product Design
VP of Product Development
Director of UX
Director of Product Design
Sr. Product Manager
Product Manager
Product Designer
And more
Innovate further with leaders who co-create your future
Hunt Club can help you find the product leaders who will help execute your vision.
Trusted by thousands of companies