Job Descriptions
When filling a key role, we often hear from founders and hiring managers that they aren't getting the right candidates in the funnel. Finding the right candidate for any role starts with a clear, accurate job description. Whether you're hiring a CFO or Operating Partner, we have a library of ready-to-rock job descriptions to help get you started.
Want to learn the difference between different roles? Check out our "What's the Difference?" articles.
We've Hired For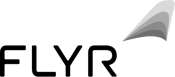 What's the Difference?
In the world of collaborative business, many roles and responsibilities can start to conflate. However, it's essential to know the distinct differences in these roles as these variations influence an organization's operational efficiency and structure. Click on any of the below to learn more.
Looking for your next game-changing hire?
A job description is just the start.
Hunt Club is a full-service recruiting firm and talent partner dedicated to building the best possible teams for your growing business.