Healthcare technology is changing the healthcare landscape across the globe, with innovations like telehealth apps and wearable medical devices improving patient care while streamlining facility operations.
Health tech professionals, such as developers and data engineers, are at the forefront of these innovations — but if you're looking to expand your influence in the health tech space, finding the right talent can be a challenge.
The growth rate of health tech workers is expected to reach twice the national average by 2026, so you'll want to act quickly if you want to grow your health tech team. Not sure where to begin? We've got you covered with some practical tips and best practices on how to find, attract, and recruit the talent you need.
Hunt Club specializes in sourcing hard-to-reach healthcare and health tech talent through a powerful combination of trusted introductions and cutting-edge technology. Get started to learn more.
What Skills Will Be the Most Important For Healthcare Providers and Professionals To Have As Health Tech Continues To Evolve?
As you begin your search for the very best talent, consider these key skills and competencies outlined below by Adam Caswell, VP of Corporate Development at Gravity Diagnostics.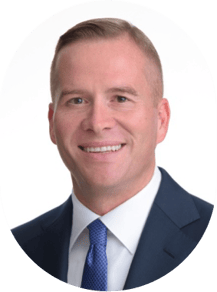 "Technology and innovation that seemed a decade away from scalability have now become mainstream, most notably telemedicine and at-home testing.

To grow and win the market in telemedicine and at-home testing will require talent skilled in the areas of medical device engineering, R&D, software development, and ecommerce sales, marketing, and commercialization."

- Adam Caswell, VP of Corporate Development at Gravity Diagnostics
More Key Skills and Qualifications Health Tech Candidates Need To Have
When you need to fill a health tech role, you want candidates with specific experience in the healthcare industry. At the same time, narrowing your candidates only to those with extensive healthcare experience may not be the best idea, as some of the most qualified people for the job may have a stronger tech and engineering background.
Still, there are some specific healthcare-related qualifications that you may want to look for in a prospect for a health tech role.
Expert Knowledge of Healthcare IT Systems and Software
These days, more medical offices are using healthcare IT systems and software applications than ever before. These kinds of platforms can handle anything from storing patient records and managing medical practices to providing telehealth services and checking for medication interactions.
The ideal health tech talent will have some experience with these platforms, either as a user or in a developer or software engineering role. Today, some of the most popular types of healthcare IT systems and software include:
Clinical documentation software
Healthcare learning management systems (LMS)
Medical transcription software
Patient experience software
Telemedicine software


An Eagerness To Embrace and Leverage Emerging Tech Like AI
Not only should an ideal health tech candidate have expert knowledge of current healthcare-related software, they should be the first to embrace emerging technologies that stand to improve their everyday work and larger healthcare systems.
"AI has the potential to positively impact overall outcomes in population health. Across enterprises and public health systems, an incredible amount of data and research has been conducted on healthcare efficacies and shortfalls.

To broadly couple those efforts with the transcendent power of AI could advance what we know and can treat in the healthcare system immensely. From detecting diseases faster to mastering personalized/precision medicine, the future is exciting to think about.

In order to do so, we'll need qualified individuals that understand data analytics and visualization. It's a skill of being able to take this data and research, enable its potential via AI, and then find commercialization opportunities from it.

While AI may find ways to "disrupt" the current workflow of the healthcare ecosystem, it currently seems it will add job opportunities for those that best know how to utilize it."

- Adam Caswell, VP of Corporate Development at Gravity Diagnostics
Current Healthcare Industry Knowledge of Regulations, Standards, and More
A great health tech candidate doesn't necessarily need experience working in a hospital or practitioner's office in order to thrive in this type of role, but it can certainly help.
After all, the healthcare industry is highly technical and complex — and working even indirectly on the IT side of things requires a decent understanding of how the industry operates overall.
One of the most important areas of healthcare with which a health tech candidate should be familiar is regulations and compliance. Specifically, understanding the ins and outs of the Health Insurance Portability and Accountability Act (HIPAA) is an absolute must when it comes to protecting patient data, ensuring privacy, and avoiding compliance issues.
Candidates seeking a health tech role should also have some knowledge of medical coding and billing systems, health informatics, and common medical terminologies in order to effectively design and build the best software for medical professionals working in the field.


Communication and Relationship Building
Part of working in health tech is being in constant communication with other team members and healthcare professionals. Having strong interpersonal and written communication skills will go a long way in keeping projects on track and handling important information.
This is also where an understanding of basic healthcare terminology can go a long way, as health tech talent are often tasked with serving as "translators" of technical jargon to their teams of developers and engineers.
Ultimately, the ability to communicate effectively and build strong relationships between departments and disciplines will serve health tech professionals well in this type of role.


Problem-Solving and Analytical Thinking
Health tech professionals also need to possess strong problem-solving and analytical thinking skills, as each project will come with its own unique challenges and hurdles.
When developing a new healthcare software application, for example, health tech professionals will need to be able to analyze large amounts of data and make critical decisions based on that data.
This is where being familiar with programming languages often used in healthcare data analytics (such as Python and SQL) can make all the difference.
In addition to familiarity with the hard technical skills needed for analytical thinking, health tech professionals should also be prepared to think on their feet. They must operate with the understanding that the decisions they make will have a direct impact on physicians, nurses, patients, and families.
How To Recruit Health Tech Candidates: 9 Best Practices and Steps To Follow
As you can see, the health tech and medtech industries are complex and unique, requiring very specific skills and expertise. Health tech talent needs to strike a delicate balance between functioning as tech gurus and working alongside professionals in the healthcare field.
With this in mind, finding the most qualified candidates for open roles in health tech can be challenging — but there are some things you can do to improve your own recruitment process and find the best candidates for the job.


1. Ensure Your Technology and Systems Are Up to Date
You can't expect to do great things in the health tech sphere if your own technology and systems are lacking.
Before you start building your all-star health tech team, it's a good idea to audit your own technology and IT systems to ensure they're up to date.
Making any necessary changes or upgrades now will save you a lot of time and hassle down the road — and it will make your company a more lucrative place for health tech leaders to work.


2. Boost Your Employer Branding
Now is also a good time to focus on your employer branding. After all, the most qualified health tech candidates are likely already interviewing (and possibly even receiving offers) from other firms.
What are some ways in which you can make your company stand out as a great place to work?
Perhaps you have plans to develop some innovative software that will take the healthcare industry by storm, or maybe you just need to get your name out there with a more effective marketing strategy. Make sure that your online presence reflects these things: Most candidates will browse a company's website or social media (or both) before accepting a role.


3. Meet the Candidates Where They Are and Leverage Tech in Your Recruitment Process
While "traditional" recruitment methods (such as networking at industry events and posting on job boards) can still be effective, you may find greater success when you leverage tech in your recruitment process — especially when hiring for a health tech role.
At Hunt Club, we offer the best of both worlds with our established network of more than 8 million professionals and our innovative recruiting technology. The result? You receive a shortlist of top-tier health tech candidates in less time than traditional recruitment methods.


4. Get Specific - Clearly Define Your Job Requirements
Carefully crafting a job description for your open health tech role will also help you attract the most qualified candidates. Make sure that you're defining job requirements for the role in detail, as exact responsibilities can vary greatly from one position to the next.
A health tech executive or lead software developer, for example, will have very different job requirements than a user experience position.
Likewise, a product manager's everyday work will look different than that of a data or analytics specialist.


5. Emphasize Your Focus on Employee Retention
Employee retention is a very real challenge, especially in the health tech and tech industries. In fact, turnover within tech companies rose by a staggering 50% in the second half of 2021 alone. And when you consider how costly finding the right health tech candidate can be, the last thing your business needs is to start back at square one.
So, what are some ways to improve employee retention in health tech? Consider:
Providing unique opportunities for career development (paid training, advancement opportunities, etc.).
Having a system in place to recognize health tech teams, especially upon completion of major milestones or the release of new products.

Embracing diversity and focusing on

DEI (if you're not doing this already).


6. Offer Competitive Compensation, Work Flexibility, and Comfort to Emerging Candidates
Take time to familiarize yourself with the average salaries in your area for common health tech roles, including software engineers, developers, product managers, user experience specialists, and the like.
Research what other health tech companies offer in terms of salary and benefits and make sure your offers are competitive. (This can be where working with an experienced recruiter can make all the difference.)
Remember, too, that some perks (such as the ability to work remotely and flexibility with scheduling) can go a long way in attracting qualified talent to your company.


7. Partner With a Recruiting Agency With Healthcare Knowledge and Subject Matter Expertise
If you're not already working with a search firm, now is the time to start. A recruiting agency with extensive healthcare and health tech knowledge will go a long way toward helping you find the right candidates for such a complex role.
At Hunt Club, our executive search recruiters have the industry experience and subject matter expertise to meet your health tech recruitment needs. We understand the nuances and challenges of recruiting in this dynamic industry — and we put our extensive network of connections to work for your business.
Whether you're a health tech startup or a growing biotech company, we can help. Reach out today to learn more or get started.


8. Provide a Positive Candidate Experience
More than ever, fostering a positive interview and screening experience for health tech candidates is a must. You don't want your ideal candidate to turn down a job offer because of a poor experience, but this does happen more often than you might think.
Some things you can do to improve your candidate experience include:
Offering flexibility with interview dates, times, and mediums (such as offering virtual interviews to accommodate a candidate's schedule).
Being prompt in following up with candidates after interviews.
Having somebody available to answer follow-up questions reliably and quickly.


9. Showcase Your Organization's Culture
These days, workplace culture is more important than ever — especially in the health tech industry. In fact, according to research by MIT, a poor workplace culture is the single best predictor of employee attrition.
You can improve upon and showcase your culture to potential health tech candidates by focusing your DEI efforts, prioritizing communication and transparency, and taking feedback seriously. A great culture will ultimately attract the best candidates not just for health tech roles, but all roles within your company.


Hire Top Health Tech Candidates Today With Hunt Club
Hiring in the health tech sphere can be complicated, but working with an experienced recruiting firm takes the burden off of your hiring managers and HR team so they can focus on other important tasks.
Hunt Club has proven experience in the healthcare/health tech industries to pinpoint top talent in the growing health tech field.
Topics Discussed