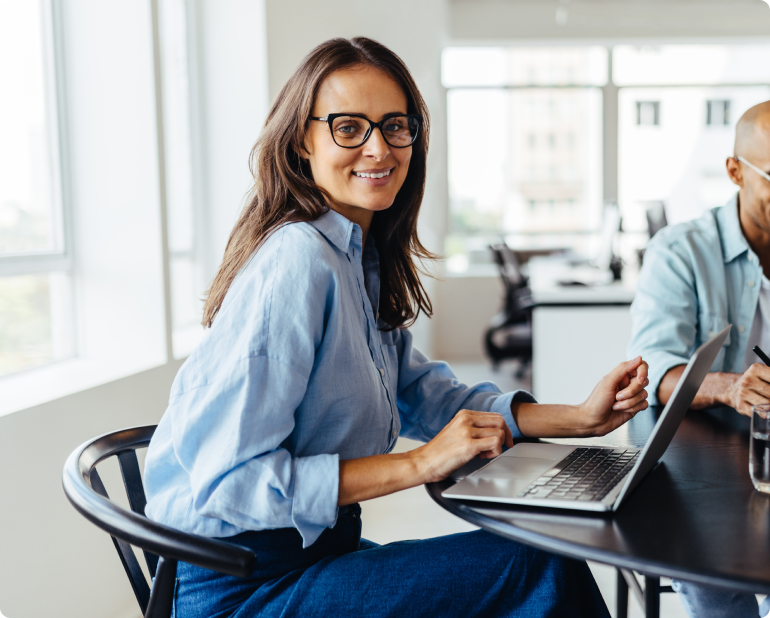 Talent Acquisition
Innovative Talent To Push Enterprise Organizations Forward
For enterprises with thousands of employees working on a large scale, success hinges on having the right, innovative talent in place. In today's challenging economy, enterprises can leverage the search for stability and secure the digital talent they need.
Now's the best time for enterprises to land dynamic talent for their journey of change, and Hunt Club provides access to the market's most transformative professionals and executives.
The right player can redefine what's possible for your enterprise
Innovative talent is no longer a luxury — it's a must. It takes the most razor-sharp talent to help enterprises not only navigate rapid digital transformation, changing consumer behaviors, and global competition, but pioneer new fronts.
The leaders who can redefine and inspire an enterprise to push the boundaries of what's possible are within reach. We can help you hire individual contributors and executives who:
In a market full of innovative companies with new products and ideas, enterprises need leaders who can stay ahead of the game and beat the competition. Look for talent who:

Invests in R&D in order to ideate cutting-edge solutions and streamline processes along the way.
Always brings ideas to a team and looks for the next service or product to launch in response to what they're seeing in the field.
Leverages emerging tech, such as automation, AI, and data analytics to eliminate resource wastage and sharpen operational efficiency.

It's major-league stakes at the enterprise level. The right candidates will have the equal ability to handle large-scale reporting and bring nuanced processes that connect moving pieces by:

Establishing precise KPIs that exclusively align with margin-related goals.
Anticipating potential market shifts, supply chain disruptions, and economic changes to create contingency plans that safeguard margins.
Utilizing project management and collaboration tools to help them achieve large-scale initiatives, maintain strict budgets, and measure performance.

Emotional intelligence and metrics-driven performance is not a one-or-the-other equation. The right enterprise leader will strike the perfect balance between the two to build a powerful team. Ask if they can:

Build a culture of risk-taking and experimentation while encouraging their teams to embrace failure as a learning opportunity.
Lead by example, demonstrating a willingness to challenge the status quo and push the boundaries of what's possible.
Encourage constructive feedback, emphasizing the importance of emotional awareness and its influence over results.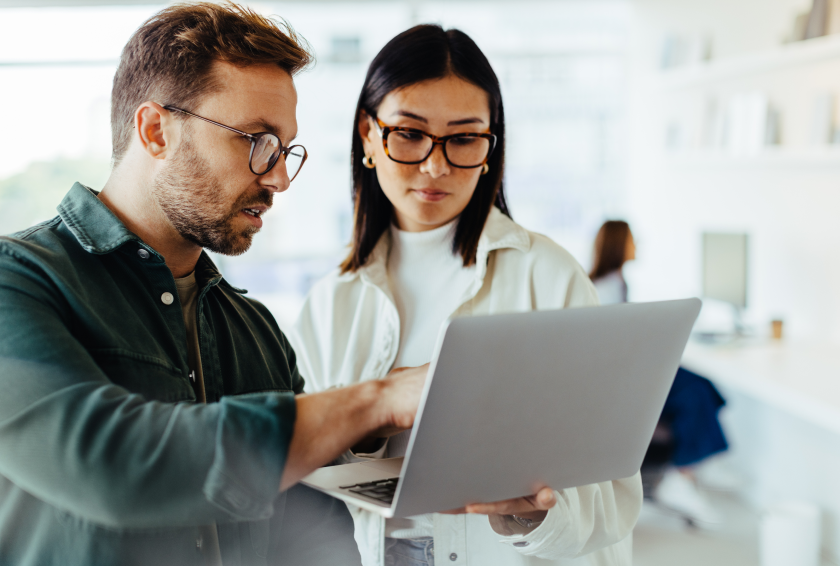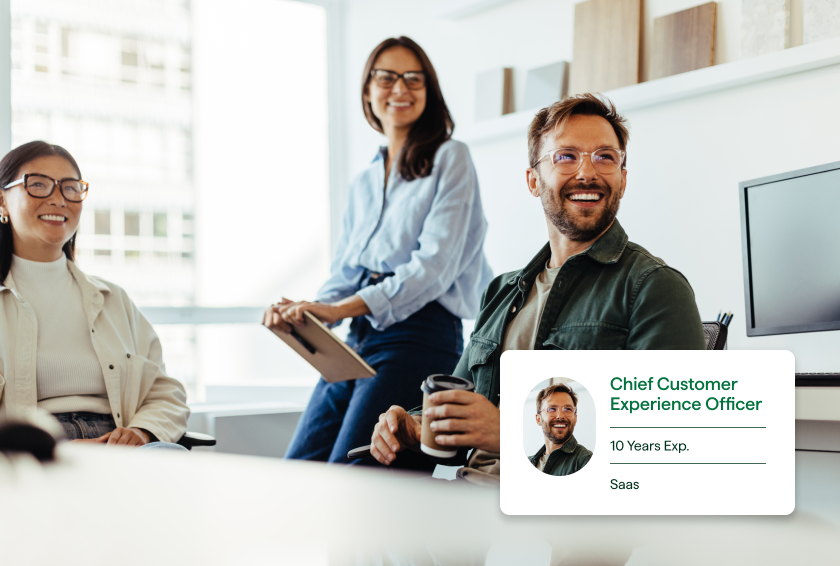 Hire a forward-thinking leader to transform your enterprise
It takes innovators to find innovators. We leverage an AI-driven Search Platform and network recruiting approach to identify the best candidates 6–8x faster than traditional talent acquisition methods.
We'll help find your next:
Chief Customer Experience Officer
Chief Digital Officer
Chief Innovation Officer
Chief Data Officer
Chief Information Security Officer
VP of Strategy
VP of Human Resources
VP of Marketing
VP of Engineering
Digital Transformation Manager
AI/Machine Learning Engineer
Innovation Strategist
UX/UI Designer
And more
Speaking to the Spectrum of Enterprise Talent
Attracting and retaining game-changing talent who are new to the enterprise environment requires a strategic approach that caters to their unique expectations and aspirations.

We've identified some tried-and-true strategies for landing today's most coveted talent.
Transforming Enterprise Orgs One Trailblazing Leader At a Time

Struggling with other talent acquisition firms and traditional recruitment efforts, Made In turned to Hunt Club to find their Vice President of Growth and Vice President of Product & Sourcing.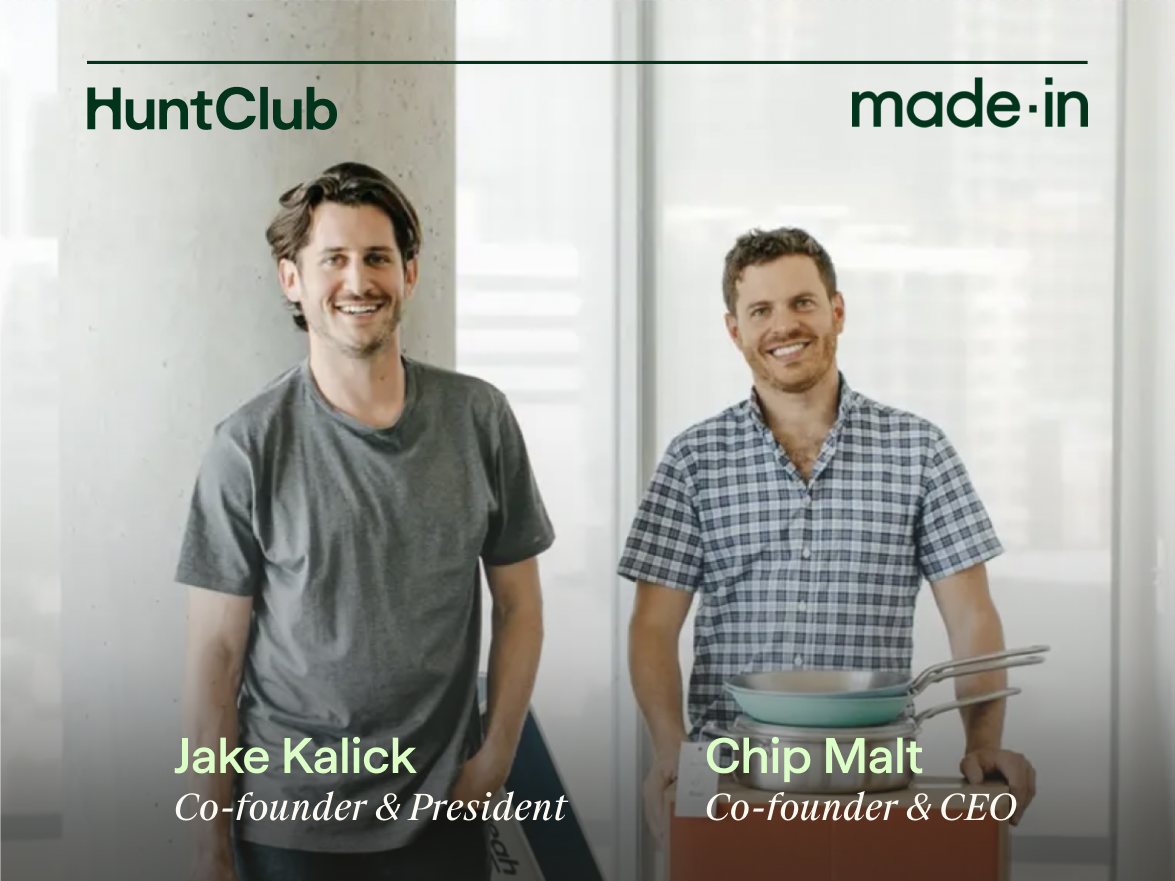 Why Hunt Club?
Distinguished by our proven track record in identifying top-tier talent for enterprise and our innovative, tech-driven approach to recruitment, Hunt Club is your strategic partner in building exceptional teams that drive success.
Find your future enterprise leader
Enterprise recruiting can be challenging. Don't leave it up to chance.
From healthcare/health tech orgs to consumer goods companies, Hunt Club works with some of the largest and fastest-growing enterprises and has built transformational teams from the ground up.
Trusted by thousands of companies