Attracting top-notch talent is paramount to a startup's likelihood of success.
Most venture capitalists will tell you that the CEO of an early-stage startup has to do two things effectively to have a chance to success: recruit amazing people for their company and raise money.
Venture-backed CEOs are running full speed to attract talent and raise the capital needed to lure people away from their current jobs. The time and monetary costs of making the wrong hire can be crippling for a startup.
It isn't about putting someone in the seat just to fill it. And, it isn't just about finding the candidate with the skill set you're looking for and aligning on compensation.
Winning someone over before they're even considering the role is key. In the haste to build a team of rock stars, a CEO may forget that a potential candidate hasn't gotten drunk off on the Kool-aid yet—they may not yet see the opportunity the same way as a founder.
Winning candidates over isn't done transactionally either. Here are some Hunt Club tips on how to court active or passive candidates for your startup from start to finish.
1. Expect to do a lot of courting
All too often the objectives for a role are loosely defined. Founders tend to start their research with a specific function in mind:
"I'm looking for a CFO."
"I need a CTO."
"We need a digital marketing manager."
However, those titles can mean very different things to every company. A CFO at a 50 or 100 person company will be doing very different things than someone with that title at a three-person startup.
A better approach is to start your hiring process not with a function in mind, but with a set of tasks that need to be done:
"It's important that we create better budgets, understand cost-benefit analysis and forecast for next year."
"We need to ensure our technologies are used efficiently and securely, generating profitably so we can raise a Series B."
"We need to enhance our brand awareness within the digital space as well as drive website traffic and acquire leads before CES 2019."
Initially, depending on the size and state of your business, the inbound flow of candidates is going to be very small.
You may have to ruthlessly tap into your own network, put yourself out there and tell people you are hiring. As you grow or participate in new networks to widen your talent funnel, your pool of candidates will expand.
Once you have a shortlist of talented people you would want one day working for you, cultivate a steady cadence to make sure you constantly interact and routinely keep in touch with those people.
Think about how you can stay top of mind with them. Call when you say you will. Find natural ways to check in without being pushing or obnoxious. Communicate frequently so you are also up to date on if the person is looking, what their current needs are and how it fits with the state of your business.
2. Get to know your candidates by "giving first"
Whether it's being generous with your time, energy, effort, information or opportunities, you're giving back first.
Once you have a candidate on deck or cultivated a pool of talent, it'll go a long way if you embody a "give first" mentality in all of your conversations.
Don't sell the company and job opportunity before probing to see if they check all the boxes. Instead, put yourself in their shoes and take a broader approach.
Consider how you can be a resource for your candidates.
Really get to know their professional goals, interests, and priorities. Find out what they want and if they're getting what they need in their current gig.
You want potential candidates to feel wanted and to start imagining what it would be like working there, and how joining your team could change their life short-term and longer, before you've even assessed if they're wanted.
This creates stronger relationships. You will provide incredible value, build trust and be surprised at how your relationship evolves (for more inspiration check out this blog post on how we hire amazing people in less time).
3. Create a true experience and remove the transaction
When you ask someone to join a startup, you're also asking the person to join an unpredictable company and trade long hours for some form of a pay cut.
Give them enough data points and information to counter that.
When you bring the person in for an interview, have them meet the team and anyone they will be working with. Ensure that they know they have full support in their role and they know what success could look like. Have the person meet a number of people from your company, not just an immediate supervisor or team members.
In this phase, be really clear about why it would be beneficial for them to join the team, and how your company can match their needs and long-term professional goals. Tell them how you can help them thrive and survive. How their gifts match your company environment. Explain the benefits. Talk to them first about opportunities for growth, followed by things like PTO and flex-schedules to reframe their perception of benefits.
Knowing this right from the start can help them see all the things they may be missing. It also helps them see an upward path and career development helping speed up their decision to accept a role once offered. This elicits emotion and feelings, and anything you want your candidate to walk away with.
4. Manage a breakup
Sometimes it just doesn't work out. Let's say you brought the person in to meet the team. Whether it's not a fit culturally or you both just want something different. Your goal should be to leave any unsuccessful candidate with a great interview experience.
You want them to walk away saying great things about the experience. So be generous with feedback. If the person interviewed, or if the person turns out to be a better fit for another role at a different company, offer them an introduction. Tell them honestly what you liked about them and what skills they might want to develop further. Don't just send a canned breakup email without sharing any perspective.
This person spent hours with you and your team. They deserve respectful and meaningful feedback. Things like "Through the course of the search, we realized we needed someone with more PR expertise," or "We need an operations leader who can see around the corner and who helped a company in our stage double in revenue."
Hiring and Beyond.
The wining and dining doesn't end once someone is hired. After the person is off and running, be sure to check in with them regularly to make sure they're getting what they need or find out what they need to succeed, and as important, that their enthusiasm and eagerness to build something great together continues to grow.
Hiring is hard enough even at the best of times. The key for startups is to offer a white-glove service of communication and coaching to candidates that large firms can't match. This means getting your hands dirty to source candidates, giving your time, foster communication, you'll be well on your way to getting the qualified candidates you need, where you need them and when.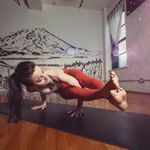 Veronica Feldmeier
---
Stay updated. Subscribe to our blog.