Boston is home to a diverse talent pool composed of Harvard and MIT grads, accelerators like MassChallenge and Techstars, and major companies like Facebook, Hubspot, and Wayfair.
The region is also a hotbed for cybersecurity, IT, and financial services talent. All this frantic creative energy laser-focused in a single place makes the city an ideal launching ground for innovative enterprises looking to make their mark on the startup ecosystem.
Here are 7 unforgettable Boston startups you might want to check out:
Mabl
Mabl was founded in 2017 by Dan Belcher and Izzy Azeri. Fun fact: this dynamic duo were also responsible for starting Stackdriver, a monitoring and diagnostics tool for applications stored on the Google Cloud Platform.
Mabl is a SaaS-based automated software testing tool that utilizes machine learning techniques to uncover bugs, broken links, latency, JavaScript errors, and more. When Mabl encounters a problem, it sends a screenshot directly to the development team, allowing for rapid analyzing and fixing of the issue.
Shortly after launching, the company raised $10 million in a Series A round from Amplify Partners and Charles River Ventures. Think that's impressive? Well shortly after, in 2018, the startup raised a further $20 million in a Series B round led by Google Ventures. They invested the funds into their engineering, customer success, and sales teams.
Corvus Insurance
Named after the most intelligent bird on the planet, the corvid, Corvus Insurance uses cyber-risk data to help brokers analyze and manage client risk. The company is part of the growing "insurtech" industry, which uses technology to boost savings and efficiency for insurance companies.
Corvus writes premiums - mainly cybersecurity policies - at an annualized rate of $120 million. The pandemic has seen demand for cyber insurance policies skyrocket.
"[The pandemic has] increased the awareness of cyber risk among organizations because of the increased number of employees who are working from home—exposing IT networks to many more devices." - Phil Edmundson, Corvus Founder.
In 2021, the company got an influx of cash from a Series C round led by New York-based Insight Partners, with Bain Capital Ventures and 406 Ventures also participating. The deal pushed Corvus' value to $750 million, and it has raised a total of $147 million so far.
Hi Marley
Hi Marley allows insurance companies to use an AI-enabled text-based platform to handle customer claims. For more routine insurance questions, the company offers an AutoTranslate tool, which is essentially a sophisticated chatbot. With the chatbot industry expected to be worth more than $9 billion by 2024, Hi Marley is tapping into technology experiencing tremendous growth.
Hi Marley says that its service results in a 22% faster claim rate and four fewer calls per claim.
True Ventures partner Puneet Agarwal had this to say about the startup:
"Hi Marley is solving a fundamental problem with the way insurance carriers interact with their insureds. The deep industry expertise of the Hi Marley team combined with their aspiration to change the way people experience and think about insurance makes it the type of market-changing company with whom we're excited to partner and proud to back."
In 2019, it closed an $8.7 million Series A round. In 2021, it raised another $8 million, with Underscore VC and True Ventures leading the round.
Thrasio
Thrasio offers to buy companies that use Amazon's third-party platform to sell products.
Typically, Thrasio only offers to buy the best-selling, top-reviewed brands across the site. Thrasio can complete the sale quickly—within 45 days in most cases. Once the sale is completed, Thrasio integrates the brands onto its proprietary operating platform.
Since its founding in 2018, Thrasio has acquired more than 50 Amazon companies. It currently has more than 300 full-time employees and consultants in 11 cities across three continents.
Carlos Cashman, co-founder, and co-CEO commented:
"People ask how we've been able to grow so quickly. It's pretty simple: We build relationships with sellers and others in the "Fulfilled by Amazon ecosystem"."
"We're a resource to sellers to help them grow, and we're here to acquire their business and give them a well-deserved payout when the time is right. So far, we've paid sellers more than $100 million."
Co-founder and co-CEO Joshua Silberstein says Amazon doesn't get enough credit for the good they do for society. According to him, the third-party seller program has "enabled tens of thousands of entrepreneurs to become millionaires and may be the greatest wealth creation platform in history."
He goes on: "For these types of businesses, getting an exit is not always as easy as it should be when you have something that works. There's not a lot of institutional buyers out there for companies with less than $5 million in profit. That's where we come in. We make them millionaires, and they can move on to something else if they want."
In 2020, the company closed on a $260 million Series C round, and to date has generated more than $520 million in venture capital funding. According to Thrasio, it's the fastest company to reach profitable unicorn status in US history.
NeighborSchools
When searching for childcare services, parents must often rely on word of mouth or check out reviews on caretaker sites, hoping that they can trust what they read.
NeighborSchools wants to make that search easier, more affordable, and more reliable. Think of it as "the Airbnb of childhood care providers."
NeighborSchools simplifies the process for childcare recipients and providers alike. By making it easier for providers to navigate an often endlessly complex maze of regulatory obstacles, NeighborSchools incentivizes providers to offer their services.
The company works with each caregiver to guide them through the state licensing process, providing them with everything they need to do to begin operating their own lucrative childcare business. Within this system, caregivers can make up to $90,000 a year.
NeighborSchools' main competitors are corporate childcare facilities known for being overpriced because of their high overhead costs. Rather than the money going directly to improve services and benefit providers, such facilities often serve corporate interests.
In 2019 alone, NeighborSchools raised $3.5 million in a seed round.
Marigold Health
Marigold Health is a startup on a mission to provide support to those struggling with mental health and substance abuse-related issues. Based on the principle of the benefit of peer-led, trauma-informed, virtual support, the startup enables members to access support 24/7.
The social platform connects individuals with peer support specialists and encourages the creation of a recovery community. Text in small chat groups are equipped with a handy AI-enabled feature which ensures that critical messages are pushed to the top of the queue.
Founded after one of the co-founder's friends suffered from depression, the company aims to provide a solution to the challenging need-gap that often exists between weekly therapy sessions.
Before patients use the service, the app places them into support groups composed of individuals experiencing similar issues. This is followed by an in-depth assessment.
Natural language processing is enabled within group chats in order to monitor and halt any potentially dangerous interactions, and identify when users might be in need of additional support.
The startup has generated $1.2 million in venture capital funding so far.
Bensen

AI
Every single day, restaurants lose up to 10% of sales due to unanswered calls. Bensen AI aims to solve this problem through their AI-powered virtual receptionist system, Greet.
Rather than restaurant staff being forced to make the hard call of whether to answer an incoming call or serve the customer in front of them, calls can be easily diverted or transferred, ensuring that every customer is heard and gets the high level of service they deserve.
When customers call, Greet picks up right away. Call diversion means that the phone doesn't even ring, making interruptions minimal. After hearing a customized greeting, customers can state their enquiry and the software will respond as needed, either by providing information or transferring the call.
For callers who would like to place an order, Greet sends a text with a link that allows them to place the order online. In addition, callers always have the option to speak directly with restaurant staff.
Make your startup unforgettable with white-glove recruiting
As a startup founder, you just might be familiar with the challenge of carving out time away from your busy schedule and endless to-do list in order to hire new team members. Equally, we're sure that you want to ensure a good fit.
Hunt Club can take over the entire recruiting process for you, building you a pipeline of top-tier talent, leaving you with the time to do what you do best.
Why not give us a call today!
Related Startup Resources:
7 Denver Startups You Should Pay Attention To
5 Baltimore Startups to Watch in 2021
4 New Companies in Atlanta That Deserve Your Attention for 2021
7 More Aerospace Startups Changing the Future of the Skies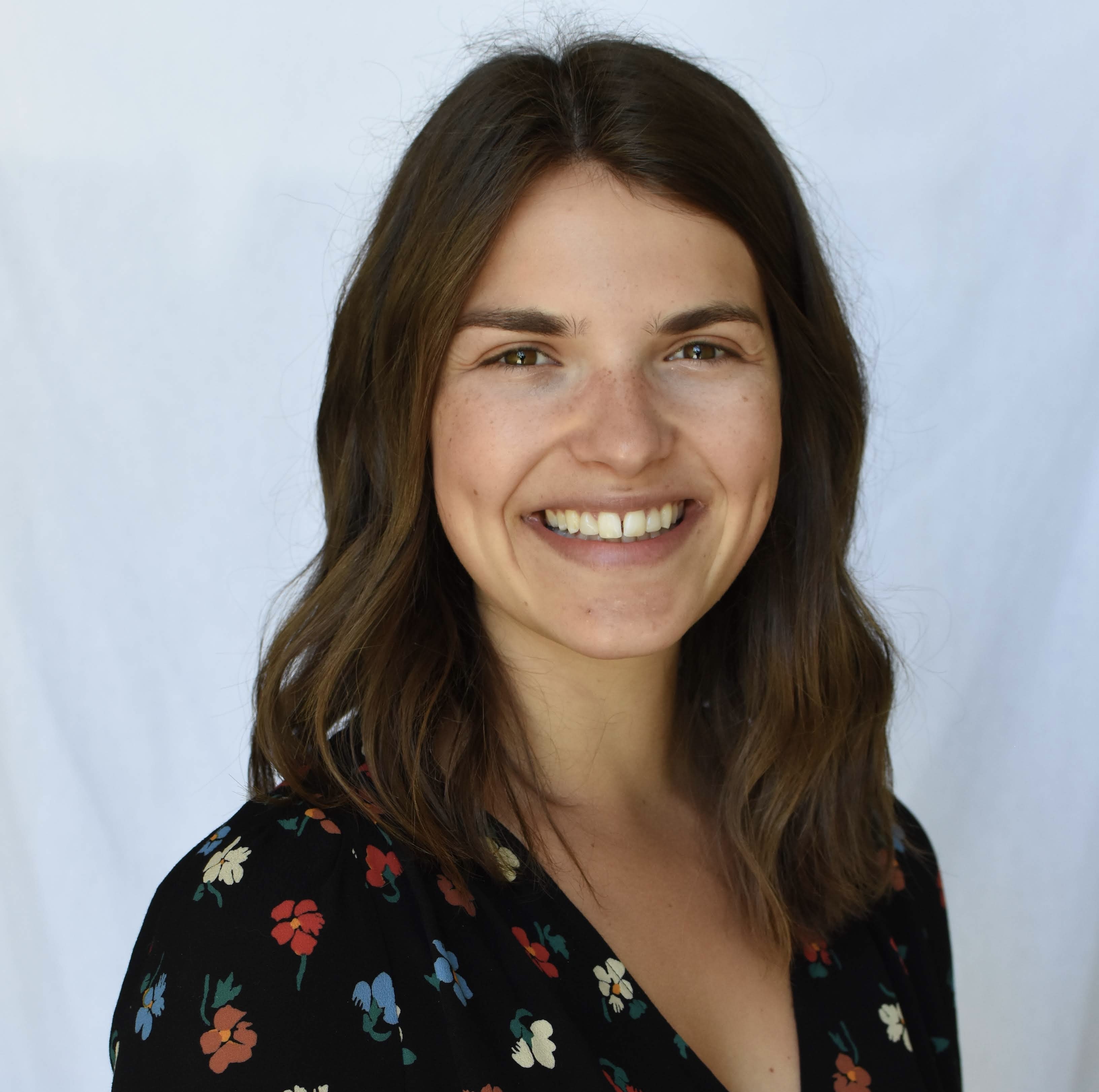 Kristin Bachman
---
Stay updated. Subscribe to our blog.