I started my professional career as a volunteer tennis coach at Northwestern University, with 12-hour days teaching lessons, working with the women's team, and running clinics at night.
To this day, it was one of the most fulfilling professional experiences of my career. We won an indoor national title, the program's 14th straight Big Ten championship title and spent a good part of the year ranked first in the country. (Go, #B1GCATS!)
With that said, college coaching wasn't on my mind when I graduated in 2009.
I wanted to jump into strategy consulting, but the economic crash put top-tier jobs out of reach, especially for a guy whose strongest bullet point on his resume was a good forehand.
I'll never forget an interview I had with one firm. I was up against an investment banker with three years of experience; a candidate with a Ph.D. in Economics; and two analysts/associate consultants with three years of experience at boutique firms.
Let's just say I didn't get the job.
If Opportunity Doesn't Knock, Build a Door
I had spent so much time pursuing and building a skill set in a sport that I didn't really have the level of experience or insight into how to score a business job after college.
So I hit the networking trail hard, starting with people that I thought would understand my background, other former Vanderbilt tennis athletes in Chicagoland. I quickly found out if I put "Vanderbilt Tennis" in the subject line of my emails, I could get CEO's of public companies, leaders at local banks, presidents of large family businesses and others to sit down with me.
I was shocked.
Was the power of that particular network so strong that's all it took?
With as much loyalty to the former student-athletes who played my sport, I questioned why there wasn't something out there to help us connect alums and to answer "what's next?"
After bribing my former teammate and still today my business partner, with endless pizza, we set out to build the answer to that question. Five months later Athliance.com was born.
I'll spare the gory details of why it ultimately didn't work out (LinkedIn Groups did the same exact thing...) but I ended up leveraging the experience, building a software platform, getting thousands of users, and selling small monthly subscriptions to a few Universities.
My new resume read "Founder and CEO."
I hustled to build something real, created value for thousands of people, and earned enough revenue to buy a few pizzas a month.
I then leveraged this newly-found, real business experience to help land my dream job at KPMG as a consultant in their strategy and technology group.
The "American Dream" Isn't Dying of Natural Causes, Our Education System is Slaughtering it
The American dream of graduating college, owning a home, working a steady job and climbing the corporate ladder is fading fast. College tuition is more expensive than ever and doesn't provide the opportunities it once had.
Most of corporate America is built off of "middle management"; an infrastructure layer within an organization that manages people, and creates status reports, and builds and oversees projects.
What happens when functions are automated though? What happens when machine learning offers reports in real-time?
With millions of graduates soon entering the workforce, I'm not surprised many are questioning the value of a four-year degree.
Think about these statistics for a second:
Given these numbers, it could take 15 years before you're debt free—and for what? A job that may not exist in 15 years?
Entrepreneurship as the Cure?
Entrepreneurship has become more desirable and even more accessible, empowering employees from all backgrounds with the right tools and hands-on learning to accelerate their careers.
One of the biggest catalysts of these trends is the amount of private capital funding technology/venture-backed businesses.
At a startup or venture-backed company, you're a fundamental piece of what makes the company thrive, taking on tremendous responsibility and ownership.
The glass ceiling doesn't exist at a startup either.
Through Hunt Club, our venture-backed technology-enabled recruiting company, we are fortunate to partner with some of the most innovative companies in the world. When we dig into the data we see some interesting points.
One is if you look at the executive layer across our customer base, 28% of them have atypical backgrounds.
This means they either have:
No college degree
A degree from that's not from a

Top-100 University
Non-traditional work experience (e.g., contractors, self-employed consultants)
The median salary for an executive at a Series B startup (depending on function and location) sits somewhere between $175,000-$300,000. Not to mention the possibility of millions of dollars upon acquisition or exit event.
And, the median age of this person is 34.
To put this another way, you can be under 35-years old, make a great salary and have the responsibility of helping run a division of a company, with the upside of equity or ownership in the event the company gets acquired.
If it works, you could be set for life.
Startups welcome and reward people with opportunities that would otherwise take decades to get at a larger company, with the potential financial upside of a company getting acquired.
Said differently—tech startups are attacking the safety net from the outside in. Many new grads realize that there are better paying and exciting jobs available out there, outside of big companies, where skills matter more than the credentials.
The skills-gap reflects a failure to prepare our workforce with the skills they need to thrive in a digital economy.
The power of tech entrepreneurship is changing this and bridging the skills-gap.
We are living in more complex, uncertain times, in an age where humans and tech are learning how to interact with each other. We need to adopt new perspectives and ways of developing skills at scale—and most of them can be learned with YouTube, a Google query and a ton of caffeine.
With the rise of machines and automation, we need to empower our workforces with 21st-century skills to help them remain employable. How do we empower billions of people who may have never set foot inside a classroom and give them universal access to education and enable them to be future-ready?
— World Economic Forum
I'd argue joining an early-stage company may be the best way to manage the skill balance caused by today's gap in the education system. The Ubers, AirBnBs and Dollar Shave Clubs of tomorrow will become the taxis, Hilton and P&G companies of today.
Grab a seat and get on the bus! The days of waiting it out 30 years, getting a gold watch and a pension are over.
---
Editor's note: We originally published this post (authored by Nick Cromydas, CEO and co-founder of Hunt Club,) in 2018. We've updated it for comprehensiveness and accuracy.
See the original post here.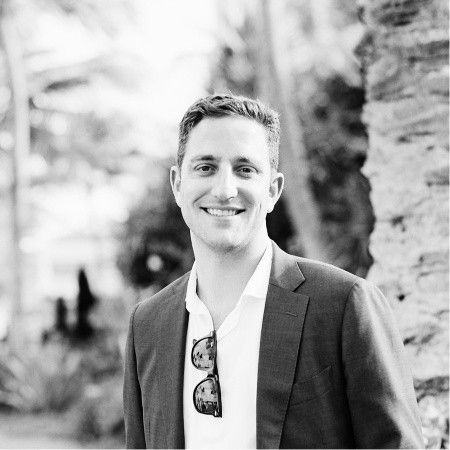 Nick Cromydas
---
Stay updated. Subscribe to our blog.