Leigh Bonner, Head of Talent at FirstMark Capital joined Jenny Hurwitz, Hunt Club's East Coast General Manager, on View From the Top to discuss the questions she asks in every interview, how to make a startup's first hire and how to ensure that the talent they hire can scale with a rapidly growing and changing company.
About Leigh Leigh has years of experience driving growth and development for companies. Leigh is instrumental in helping FirstMark portfolio companies land incredible talent.
About View From the Top View From the Top, Hunt Club's executive interview series, provides insights from the top minds in business today. Just as Hunt Club's expert network facilitates community, this series aims to offer opportunities for connection and discussion across industries, geographies and career levels. You can read more View From the Top interviews here and join the Hunt Club expert network here.
The following interview has been edited for brevity and clarity.
Key Questions to Ask In Job Interviews
Q: What is one question you always ask when interviewing and hiring?
A: Great people tend to know great people, so I ask candidates to tell me about two people they'd like to work with again; either from a prior or current company. Usually people will respond and tell me about a fantastic CMO they worked with or a wonderful controller, to which I'll then ask the candidate if they think these people would be open to an exploratory conversation.
Q: Has this helped you meet great talent?
A: Yes! It also makes the connection process so much more organic. It's much easier to get on the phone with an exceptional leader when we know someone in common. I've found this to be a really wonderful way to grow my network and to make sure I'm always meeting top talent and leaders in a variety of fields.
Q: How do you screen for "soft" skills like humility, self awareness, etc?
A: So much of this has to do with culture fit, which in a startup is one of the single most important things you can screen for. I do this by making sure I come to really understand the founder; how they work, what makes them tick, what they need, etc. Once I understand that, it's easier for me to understand how talent can potentially fit into and impact an organization positively.
Q: Do you have a favorite question to ask executives?
A: Yes, I think it's important to give executives a chance to show their ability to be forward leaning and future thinking. Everyone can do research ahead of an interview but so much of what startups need in a leader is someone who can think about growth. I always like to ask candidates to tell me about how they'd take whatever product the company makes/sells to the next level, to 2.0. You can't find that answer in a TechCrunch article, so it's one the candidate needs to think through on their own. Their answer will communicate whether or not they have a drive and desire to do more than meet the minimum requirement for success and that they can think strategically and scale with the company.
Startup Growth and Success
Q: How do you coach hires through the hiring process and ways to prioritize hiring needs?
A: Hiring has so many different dimensions to it!
Hiring, especially at the beginning, is not something you want to compromise on (especially at the beginning!) because it sets the standard for moving forward. Sometimes this means reminding founders that while they can't pay the same salaries as google can, they're still deserving of excellent talent and that money isn't everything to every candidate. As a founder, you're also offering people the chance to build, get in on the ground floor and benefit from ground floor equity too!
I also help founders understand how to work with recruiters - coaching them through what questions to ask, terms they should ensure are in contracts (replacement guarantees), who's leading this search, etc. It's important for founders to be deliberate in the questions they ask in a search process.
Q: How do you help your companies get set up for success with an executive recruiter?
A: Before a founder works with an executive recruiter, for example a CFO role, I'll actually introduce the founder to a few other fantastic CFOs in my network just so that the founder can familiarize themselves with what excellence should look like in a candidate. This helps calibrate the founder so that when they do work with a recruiter, they have both a point of view and point of reference, which ensures no one's time is wasted during a search process.
Q: What have you learned about interviewing and hiring that's maybe changed your approach and thought process when evaluating candidates?
A: When I started this role and I was evaluating talent, it was easy to look at someone's resume and get impressed with brand names and focus on candidates that had worked at brand name or legacy companies. While that is still of course valuable, I've learned to shift my focus on candidates that have stayed at a growth stage company for a real period of time, and seen it through it's scaling. This speaks volumes about a candidate, their capabilities, and their experiences.
Q: How do you help founders ensure that the talent they hire can scale with their rapidly growing and changing companies?
A: This comes up once a week in conversations with founders. What we tell companies is that they need to hire for the immediate future and for the now. A series A company looking for a CTO now can't think about the CTO they need to take them to series D, because that's just not what they need today and tomorrow.
Some talent will know when they've taken the company as far as their skill set will allow them and I really respect that ability to be so self aware. This is why some people know that they do great work at a Series A or B/C company vs. being someone who can take a company from Series A to an IPO.
It takes a lot of humility to be an excellent candidate and team player and I think the best scenarios are ones where you hire for the talent you need today and tomorrow and then you can make adjustments and changes based on the evolving needs of the company.
Refer your network to rewarding positions at top organizations
---
About
Leigh Bonner
Leigh is the Head of Talent at FirstMark, where she is predominantly focused on helping connect FirstMark portfolio companies to top-tier talent and enabling portfolio growth and development through strategic HR guidance.
Leigh graduated from Columbia University, Barnard College Magna Cum Laude and Phi Beta Kappa with a degree in History.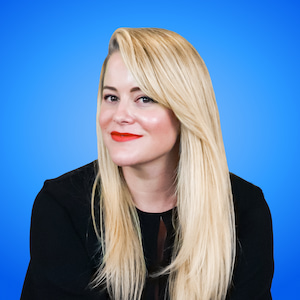 Amanda Price
---
Stay updated. Subscribe to our blog.