Since the Wright Brothers' first exhilarating flight in 1903, the aerospace industry has enjoyed an impressive record of achievement. This includes landing a man on the moon, something that inspired an entire generation.
So many beneficial innovations have been birthed by aerospace startups. These include international space stations, globe-spanning satellite networks, and high-tech lasers used in heart surgery. That's one of the many reasons why aerospace startups are essential to our civilization's future.
Exciting trends in the aerospace ecosystem
Autonomous flight
There's a big push in the aerospace industry to develop fully autonomous flight capabilities. While this has already happened with drones, it's been a bit more challenging trying to get the technology to work with bigger planes.
However, aerospace enterprises have made extraordinary strides in recent years in developing fully autonomous aircraft. Usually, a flight crew consists of at least three people—a pilot, a co-pilot, and a flight engineer. Because of the groundbreaking innovation in autonomous flight technology, you might be able to fly to Hawaii without a single human pilot onboard one day.
Ultra-lightweight materials
Ultra-lightweight materials such as carbon nanotubes are decreasing the weight of air- and spacecraft, making them more cost-effective to operate.
Carbon nanotubes are surprisingly lightweight. They have hundreds of times the tensile strength of a comparable diameter span of steel with just a sixth of steel's density. This material is opening exciting new design possibilities for space- and aircraft.
One day, it might even be possible to manufacture gigantic nanotube cables to be used in a space elevator.
3D printing
The most expensive phase of any research and development process is often production. This is no less true in the aerospace industry. For years, the sector has looked for materials that are stronger, more lightweight, and durable. They have also sought out innovative manufacturing methods that could take full advantage of the superiority of these materials.
With commercial airliners, even a relatively small weight reduction can save bucketloads of cash. The lighter the components, the faster a plane can fly and the more fuel-efficient it is. With spacecraft, more lightweight components mean bigger payloads.
3D printing makes all this – and more – possible, which is why it's such an exciting trend in the aerospace industry.
Challenges faced by the aerospace sector
One challenge faced by the aerospace industry is supply chain interruptions, which are recurring problems. For example, in 2007, there was an acute titanium fastener shortage. This delayed the debut of Boeing's Dreamliner that year.
Aerospace contractors' supply chains can be challenging to manage. That's because they depend on thousands of subcontractors to procure raw materials, build complicated components, and offer secondary services such as specialized finishes.
Another challenge the industry struggles with is cultivating a multigenerational workforce. Older workers are retiring in droves, and there is a worry that there are not enough younger people with the right skills to take their place. Without this kind of talent, it could be tough for companies to maintain their competitive edge.
Top aerospace startup accelerators getting things going
BoomStartup
BoomStartup helps founders with a compelling idea find the business model that works best for them. This Salt Lake City-based accelerator began in 2010 and has a proven track record of helping hungry young aerospace startups get off the ground – literally!
BoomStartup gives early-stage companies everything they need to create a minimal viable product (MVP). Startups also get connected to dozens of experts who can help take their company to the next level.
Investment is based on performance milestones. There are five levels to the program, and how much funding a startup gets depends on what level they're at. Once a startup reaches the highest level, they're eligible for up to $100,000 in funding in return for a 6- 10% equity stake.
SCALE Aerospace Ventures
Los Angeles, a long-time hub for the aerospace industry, is the home of SCALE Aerospace Ventures. The program is funded by a $1.4 million grant from the US Economic Development Administration.
Participants spend 13 weeks attending lectures and workshops, in addition to receiving mentoring from top experts in the aerospace field. What's more, SCALE doesn't require participants to give up equity in their companies in exchange for accelerator services.
The organization also runs an aerospace accelerator open to applicants worldwide. However, the SCALE program is solely focused on LA companies.
AeroInnovate
AeroInnovate at the University of Wisconsin Oshkosh is helping aerospace startup founders turn their dreams into reality through an eight-week program funded by a Department of Defense grant.
Participants get a chance to pitch their startup idea to investors at the annual "Pitch and Mingle" event.
7 space startups revitalizing the final frontier
Exodus Space Corp.
Miguel Ayala founded Exodus Space Corp. in 2018. Its mission is to create reusable, AI-operated space planes capable of horizontal takeoff and landing.
Currently, the company is working on the Astroclipper, a two-stage aircraft with advanced rocket engines. Unlike most other rockets, it can take off from conventional aircraft runways without damaging surrounding areas. This makes it more versatile than most other launch systems.
The company plans to use its advanced technology to transport crew and cargo to outer space. They also plan to use their rockets to help clean up the 128 million space junk pieces that have accumulated up there.
The enterprise plans to prove that their technology works by sending up a prototype next year that won't venture outside the earth's atmosphere. However, Exodus's experiments will eventually lead to spacecraft that have orbital capability.
Alén Space
Traditionally, satellites were large, massively complex objects that were expensive and required the logistical know-how of globe-spanning organizations.
However, space technology has advanced to the point where even relatively small startups can quickly develop and deploy small satellites for a fraction of the previous cost.
Alén Space is the newest entry in this growing sector, putting nanosatellites in orbit for companies who need the capabilities they provide.
Spire Global
Spire Global uses its constellation of nanosatellites to collect data for enterprises worldwide. That way, these companies can boost business operations, decrease their carbon footprint, better utilize resources, and reduce operational risk. Spire believes that "insights and information from the ultimate vantage point—space—about our current world can help us build a better one."
This year, the company partnered with Findus Venture to launch the ADLER-2 satellite. The mission of this project is to "enhance orbital debris monitoring in low earth orbit and expand novel atmospheric sensing capabilities to study clouds and aerosols in the atmosphere." The two companies hope to get the satellite in orbit sometime next year.
Enpulsion
Enpulsion is an Austrian company developing thrusters for small and medium satellites. This ensures that an enterprise's satellite can be positioned right where it needs to be. Since its founding in 2016, Enpulsion has manufactured over 130 thrusters.
The company uses Field Emission Electric Propulsion (FEEP) as the basis of its innovative thruster solutions. This is one of the most cutting-edge ion propulsion technologies on the planet and is preferred by most satellite builders. That's because it can be more accurately controlled and has a higher specific impulse. It also has a simpler structure with no valves, piping, or gas tanks needed.
Infostellar
Companies that own satellites must build expensive ground stations to track them. Unfortunately, this often only works when satellites are directly overhead.
Since this is usually less than one hour a day, organizations can rent out their spare ground station capacity to companies that don't want to incur the expense of building their own. This is precisely what Infostellar does, matching station owners to those needing the use of one.
Last year, the enterprise raised $3.5 million in convertible bonds. Existing investors Sony Innovation Fund and Airbus Ventures led the round, and Daiwa Energy Infrastructure, Mitsubishi UFJ Capital, and Mitsubishi UHJ Lease & Finance participated.
To date, Infostellar has raised $11.5 million in venture capital cash.
Skyroot Aerospace
Skyroot Aerospace, a Hyderabad, India-based startup, manufactures ultra-lightweight rocket engines.
Dr. Pawan Kumar Chandana, Naga Bharath Daka, and Vasudevan Gnanagandhi founded the company. The startup has been busy working on developing its first launch vehicle, the Vikram-I, which it hopes to get into orbit by December.
In September of last year, the enterprise unveiled the Dhawan-1 upper stage cryogenic engine, which will power the Vikram II. This is the first Indian cryogenic engine to use liquified gas as fuel. This fuel is clean, reusable, and specially designed for long space missions.
The company raised $4.3 million in funding and hopes to secure another $15 million by the end of this year.
CesiumAstro
CesiumAstro is an Austin, Texas-based enterprise that builds satellite communications hardware. This technology will help provide high-speed internet access to millions of people living in rural regions.
Customers include the US Navy, NASA, and the US Missile Defense Agency. In addition, Cesium has backing from the Pentagon's Defense Innovation Unit (DIU).
Soar to unprecedented heights with Hunt Club
You might know how to identify exceptional talent. However, if you're a busy startup founder, you might not have all that much time to do it yourself.
That's where we come in. Here at Hunt Club, our only mission is to build talent pipelines for startups striving to make their mark on the world. We can take over every part of your recruiting process, ensuring a steady stream of high-caliber candidates.
Call us today to find out more!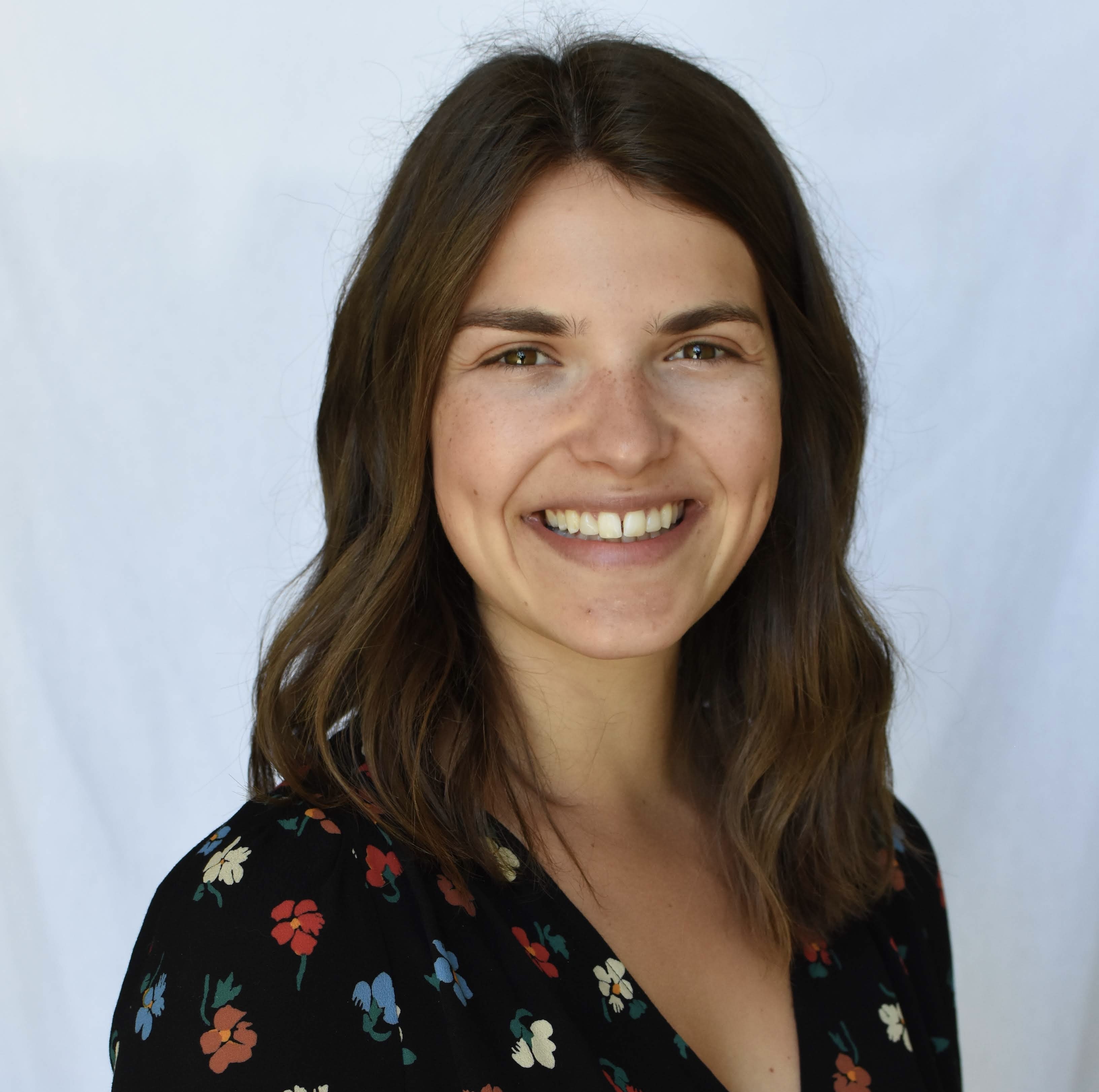 Kristin Bachman
---
Stay updated. Subscribe to our blog.