When hiring for a startup, which is more important: hard or soft skills?
Seems like there are conversations left and right about the relative importance of each that imply a competition between the two. But, both are needed and complementary to one another.
The hard truth about soft skills is that while they aren't explicitly tested in interviews, they play a huge part in a hiring decision and what are a good indicator of what makes an employee successful in a high-growth environment.
As this year comes to a close, we've dug into the Hunt Club data and looked at industry figures to come up with a list of the top 10 hard and soft skills we're hiring for marketing and sales roles in 2019 (and sharing some tips anyone can use to improve).
Whether you're a startup job seeker or looking to add great talent, but aren't sure which skills to hone, settle in.
Hard skills are teachable and most often skills such as analysis, strategic planning or design. For marketing and sales roles we're looking to fill for the coming year, the top skills our clients are asking for are data-driven/analytics, full-stack marketing capabilities, writing, coding, and public speaking.
Hard Skills:
#1. Data/Analytics. Marketers used to be the business students who didn't like working with numbers. For a modern marketer, it's nearly impossible to express creativity without knowing how to use tools to help measure your efforts. The really cool thing is this generation—from mid-level to CMO's—are more creative and more analytically-minded than ever. If you aspire to work at a high-growth company, know that having the right mix of skills to deliver creative work and measure your output will help you test and learn your way to the results your business needs.
Hunt Club Tip: The more comfortable you can get bouncing between Tableau to Google Analytics or Sheets to SQL, the better. These tools will help give you definitive statistics about how well your posts are performing so you can track your KPIs and grow your business. Check out some of the courses offered through the General Assembly program which can help bring you up to speed in a shorter amount of time.
#2. Full-Stack Marketer Capabilities. A full-stack marketer has a working knowledge of all of the modern marketing tactics and can work across a range of disciplines from SEO to UX to social media and even PR. At a small company or startup, it's common to flip between several different projects with ease. I still remember when Mike's (my boss) ears perked up when he found out I know a little bit of HTML and that I enjoy diving into our email code from time to time.
An example of what day-to-day looks like for this person:
Promote and push product features
Track and analyze inbound leads
Measure marketing objectives and ROI
Design social media ads in Canva
Write and test email marketing copy
More than just a term, though, it applies to a certain mindset or working philosophy. These are the people out there obsessively reading everything they can get their hands on from other growth marketers plus exhibiting good old-fashioned grit. For companies that don't have the resources to hire a slew of niche marketers early on, when cash (or a lack thereof) drives most of the decisions and hiring, having someone who isn't afraid of trying to do it all is essential.
Hunt Club Tip: The real benefit to you is the breadth of skill and versatility you can develop. You can do this by signing up for professional development courses or download books on your e-reader. Here are a few to get you started:
#3. Writing. Establishing subject matter expertise is incredibly important in the startup journey and it is an effort that can begin even before the initial product launch. Effective writing can increase the chances for success. Today, so much startup marketing is web and media-based. Articulating what your brand offers is incredibly important as is delivering it in a way that engages your readers. Creating valuable, smartly-written content will help gain the trust of your customers and potential investors.
Hunt Club Tip: Better writing comes with practice. Whether that means you enroll in writing development courses or set a daily goal to write for 30-minutes each day. Every little bit adds up and you'll see improvements.
#4. Coding. This isn't just for hiring developers. Learning to code can be a very helpful skill that will allow you to open up more opportunities and possibly give you a new career perspective. Coding requires you to think in a very logical way to solve problems, teaching you to be more self-sufficient. You can apply the same systematic approach when building marketing email campaigns to your paid media and content strategy. Having a little understanding will also help improve your communication and time management skills because you'll be able to break down and provide well thought-out feedback.
Hunt Club Tip: Get ahead of the curve and start coding before it's as common as knowing how to type (and your grandkids start rolling their eyes at your lack of CSS know-how). A really good place to start is to sign up and take Microsoft certification courses on Azure and SQL Server.
#5. Public speaking. Storytelling is the job for the CEO, but in this day and age, with shorter attention spans and the depth and breadth of content, we all yearn for old-fashioned public speaking. No matter what role at a startup you're going for, from developer to marketing, it's never been more important to connect with your audience, and speaking without a visual aid is the way to go. Part of the job at a startup is no matter the role is to be an advocate and you never know when the opportunity will arise.
Hunt Club Tip: Toastmasters is so early-2000s, instead try creative storytelling outlets like the Moth's live storytelling events or participate in your local improv groups to foster on-the-spot thinking.
Soft Skills:
Soft skills fall in the interpersonal realm (e.g., listening, team-building) and aren't taught so much as cultivated. We're all predisposed to being stronger in some areas than others, but these can be nurtured and worked on over time. Our Hunt Club data tells us the top soft skills we're looking for in candidates are: Emotional intelligence, teamwork, startup DNA/flexibility and creativity.
#6. Emotional intelligence. Working at a startup is like being on a roller coaster but for 10-12 hours a day. Sometimes longer. Stress levels are high and regularly fluctuate in this type of environment so when a challenge comes up, having the emotional intelligence and knowing when to have conversations (or not) when everything is going on around you is super important.
Hunt Club Tip: Learning to improve your emotional intelligence isn't a process that happens overnight which is why an incredible way to develop this skill is to always ask for perspective, feedback and implement a 5-second "pause" before speaking will help tremendously.
#7. Teamwork. Teamwork really does make the dream work. At the core, a being a team player means you work confidently in a group setting, contribute ideas, take ownership, and accept and learn from others. Knowing how you will provide value to your team and a business, are particularly important in startup environments.
Hunt Club Tip: Think about your unique traits or offerings that maybe others don't have. What will help allow you to fill in any blanks where a team might be lacking? Are you reliable? Are you good at coming up with ideas? Are you level-headed? Pick one (or maybe two) that's unique to you and focus on developing it.
#8. Startup DNA/Flexibility. Tech startups are known for rapid change and innovation, and they need employees that can move with them. Having a growth behavior mindset will prepare you for when scope or deliverables of a project significantly change. Knowing how and when to adapt will enable you to uphold a high-level of performance given the uncertainty in these environments.
Hunt Club Tip: While some people are naturally more growth-oriented, spending a little time on your own personal development is key. Become a curious learner and ask questions. Learn to see opportunities in challenging times. Get active in new social groups and immerse yourself in new surroundings and perspectives.
#9. Accepting feedback. Giving and receiving feedback is an important skill at every level of a business. Practicing how to deliver feedback with empathy while receiving it without getting defensive or blaming others is a key part of lifelong career development.
Hunt Club Tip: This starts with approaching any conversation without being on the defensive and if you're on the receiving end, starts with asking the person delivering, what type of feedback are you getting (coaching, for example). Distinguishing the type will help as you understand the other person's POV lessens the chance your defense mechanism going into overdrive because you'll see where that person is coming from. There's an incredible book I think everyone should read called Thanks for the Feedback (buy it: https://www.amazon.com/Thanks-Feedback-Science-Receiving-Well-ebook/dp/B00DMCV0XE)
#10. Creativity. Creatives types can do really well in startup environments. Startups require employees to come up with out-of-the-box solutions on their own. Creative types are great for this. They're often risk-takers and learn from failure, making whatever they're working on better than the last time. They also have a willingness to try new things without fear of failing.
Hunt Club Tip: Every person is creative in their own way and to some degree. Whether it's through painting, music or poetry, dedicate time to discover and cultivate your creative interests.
Like anything, developing hard and soft skills takes practice and patience. For candidates seeking roles in marketing and/or sales, consider the skills on the list you already have and take note on where you can improve for the coming year. For hiring managers, don't forget about these attributes as you consider your new hires. Think about the role and spend time considering what mix of hard and soft skills it'll take for someone to succeed.
Recommended Hiring Resources

Why do brands like G2, Cars.com and ShipBob trust Hunt Club to make the right hires?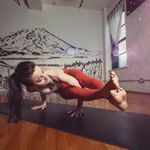 Veronica Feldmeier
---
Stay updated. Subscribe to our blog.