We've all heard the saying, "the more things change, the more they stay the same." This absolutely applies to the talent landscape today. 2020 redefined the way we work and how we work, but one thing stayed constant: our desire to connect with each other.
Hunt Club Managing Director of Partnerships, Jenny Hurwitz, shares three insights on trust, respectful candor, and the role authenticity plays in building and sustaining more meaningful relationships.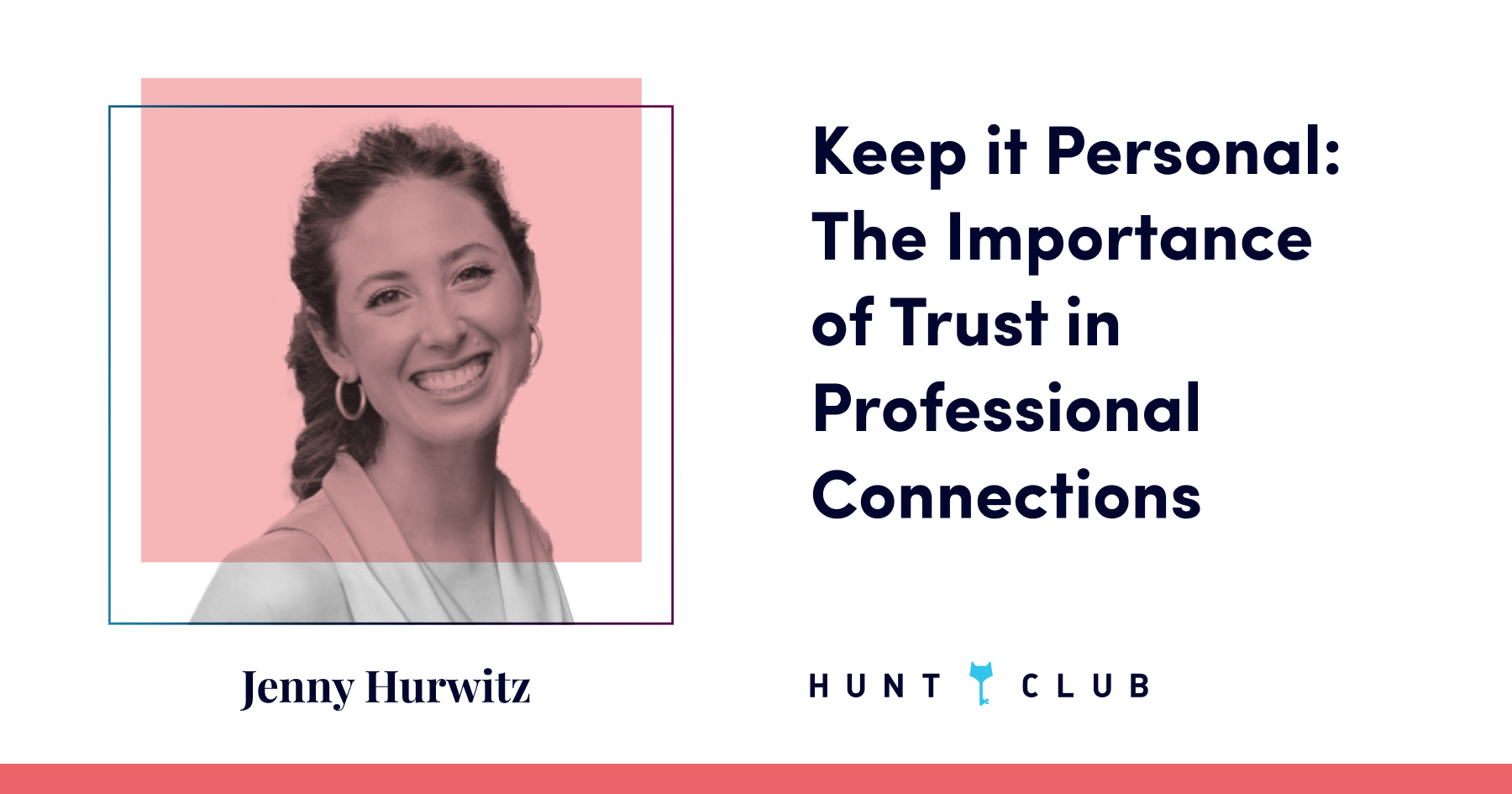 1. The key differentiator between a good relationship and a great relationship is trust.
Trust is my number one differentiator. When a client calls to ask how you would either solve a problem, approach a particular situation, or to understand your point of view, they are actively demonstrating that they value your relationship and the role you can play in helping them solve a problem. Most importantly, truth leads to candor on both sides - people can sense when you're being candid or not, and feeling comfortable enough to express opinions or thoughts authentically leads to lasting relationships built upon trust. According to a relevant LinkedIn survey, 88% of buyers describe the sales reps they do business with as 'trusted advisors.' The difference lies in the reps' ability to make the customer feel heard and valued.

2. Respectful candor is an indicator of trust.
Some of the best relationships I have are the ones where I've engaged in the toughest conversations. Don't be afraid to have a point of view! As I remind myself and my team often, our partners choose to work with us because of our expertise in a particular area - and they trust that we will lead and educate them to achieve the best possible outcome. Approaching the conversation from a place of respect and empathy, further establishes an authentic connection, empowering your partner to believe that your guidance is in their best interest.
Candid feedback also shows people you actually care - that you're invested in truly helping them. And at the end of the day, that's why we're here! It's not just to say "yes" our partners - it's to work collaboratively in a way that helps push their missions forward.

3. COVID has helped partners establish authentic camaraderie.
In many ways, the pandemic broke down barriers between our 'work and personal personas,' letting us get to know each other on a deeper level. It gave us the chance to say, 'This is who I am. This is who you are doing business with." Many of us have realized that we have way more in common with the people we're working with because we're all dealing with the same things that make us all human. In my opinion, our new virtual environment has created a sense of camaraderie and has allowed me to genuinely get to know my partners for who they are outside of their professional roles. Ultimately, understanding your clients from a more holistic perspective, enables you to support them more strategically.
Trust is trending!
Don't just take it from me! Check out my 1:1 discussion with Jeff Weiser, Operating Partner at L Catterton, one of the world's largest consumer-focused private equity firms. Jeff shares his top three insights on leadership and the importance of personal connection during the conversion process.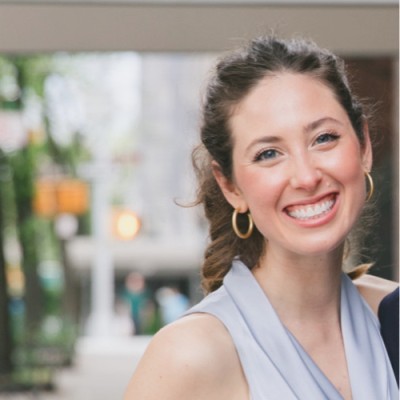 Jenny Hurwitz
---
Stay updated. Subscribe to our blog.