There have been some really innovative logistics startups to emerge in the past year or two. These enterprises help keep supply chains open and products delivered, so their client companies can continue to enjoy robust profits.
In a year when the pandemic raged across the globe, this has been no easy task!
In this article, we'll go over what a logistics startup is, challenges and trends in the industry, the impact of COVID-19 on things, and seven of the most exciting logistics startups out there right now.
What's a logistics startup?
A logistics startup is responsible for moving and storing goods, services, and information within a supply chain. It provides services such as multi-modal transportation, freight forwarding, warehousing, and inventory management.
Because logistics has become so complex, companies increasingly look to enterprises that specialize in logistics to get an integrated, end-to-end solution. For example, the iPhone uses components from over 200 suppliers in 43 countries.
As more companies outsource their logistics operations to third-party companies, enterprises specializing in logistics are experiencing explosive growth. In 2018, logistics startups raked in more than $6 billion in venture capital funding.
Major industry players include XPO Logistics Inc., UPS Supply Chain Solutions, and DHL Supply Chain.
Challenges and trends
One major challenge logistics companies are still wrestling with is meeting the global 0.5% sulfur cap, which went into effect on January 1, 2020. This regulation lowered the allowable sulfur exhaust of ships from 3.5% to 0.5%.
This change has had significant consequences for the global logistics industry. For example, containerized shipping expenses are expected to increase by 25% if increased fuel costs are passed on in higher shipping tariffs. However, global gas prices have been steadily declining since 2014, which might offset the extra expense.
Another trend is the ever-increasing integration of artificial intelligence into logistics operations, including innovations like autonomous vehicles and smart roads. The primary reason for logistics companies to use artificial intelligence is to automate time-consuming actions to save money. Companies like Google and Amazon have been leading the way with this.
Artificial intelligence can also be used to streamline warehousing operations. One way it does this is by predicting the demand for particular products. Based on the data it generates, the items expected to be in demand can be delivered to the warehouse ahead of time, thus lowering transportation costs.
Covid impact
The biggest challenge COVID-19 posed for logistics companies was how to best help clients maintain supply chains so they could continue to deliver services and products during a global pandemic.
The COVID-19 crisis hit some geographic areas harder than others. These regions are also seeing the highest demand for goods, causing an acute supply/demand imbalance. Freight coming into these areas is greater than the freight leaving them.
Some logistics companies became overwhelmed as eCommerce companies (such as Amazon) had their best year ever. Online shopping soared as consumers needed products shipped directly to their homes because it wasn't safe to drive to stores.
Criteria of judgment
Many unique logistical problems raised their ugly head for the first time in 2020. The enterprises we singled out offer solutions that creatively address these problems, keeping essential goods moving quickly, safely, and efficiently.
These are the startups that will help lead the way to robust global growth in a post-pandemic world. Their efforts are helping bring prosperity to more people and accelerating the planet's recovery from the current health crisis.
7 exciting logistics startups to follow in 2021
CloudTrucks
CloudTrucks was founded in 2019 and has its world headquarters in San Francisco, CA. The company developed an innovative virtual trucking carrier application that reduces truck driver operating costs. CloudTrucks calls itself a "business in a box" and makes it easier for truck owners and operators to run their businesses, leveraging software and data science to do just that.
The platform manages and books cargo loads from brokers and shippers, facilitates instant payments after a delivery is completed, and provides affordable insurance options. All this enables truck owners and operators to boost efficiency, thereby maximizing revenue.
Last year, the startup closed a $6.1 million round. Craft Ventures led with participation from Abstract Ventures, Kindred Ventures, and Khosla Ventures.
Hive
Because eCommerce has exploded in the last few years, there's been a growing need for fulfillment centers close to where consumers are. However, it's often outrageously expensive for a company to rent its own warehouse.
Logistics startups are starting to address this problem by offering warehousing-as-a-service. A customer gets all warehousing operations handled for it, including inventory management, stock keeping, and return handling. Because they're sharing warehouse space with others, it's often a more affordable option.
Hive is one of the startups offering warehousing-as-a-service to online stores. The startup launched in Germany in July 2020 and was founded by Oskar Ziegler, Franz Purucker, and Leonard von Kleist. The enterprise's software solution offers an all-in-one logistics experience for medium-sized merchants, picking, packing, and shipping all orders right from its warehouse.
This year, the company raised €1.6 million in pre-seed funding. Picus Capital led the round.
SILQ
Supply chains are growing so complex that companies that depend on them outsource their management to third-party enterprises. These firms use data analytics and machine learning to monitor supply chains around the clock. This includes predictive analyses to uncover problems that could lead to a supply chain breaking down.
One supply chain monitoring company that's turning heads in the industry is SILQ. Founded last year by Ram Radhakrishnan, the chief executive officer, and Kate Alexander, vice president of operations, SILQ focuses on the apparel, home furnishing, footwear, and fashion accessory industries.
Radhakrishnan and Alexander wanted to create a service that would increase transparency along the supply chain.
Most of a product's journey inside the supply chain happens at factories, which is where the company focuses its efforts. Brands use the data provided by on-site factory agents to keep their supply chains moving. They can see the status of their goods in real-time throughout the entire production process.
Cogniac
Cogniac is a startup that develops enterprise-class artificial intelligence image and video analysis software. The company was founded in 2015 by Bill Kish and Amy Wang.
Cogniac's mission is to make manufacturing companies more efficient by automating visual inspection tasks. It created a platform that uses cutting-edge AI research, human-computer interaction tools, and large-scale data management to make computer vision more accurate.
Cogniac's platform connects smartphones, machine vision cameras, drones, and security cameras to extract useful information from these data streams. This is particularly useful for real-time threat detection, supply chain inspections, and accident prevention.
Last year, it raised $10 million in series B funding. Autotech Ventures led the round. Cogniac will use this venture capital cash to expand sales, hire new staff, and help existing customers scale their businesses.
DASH Systems
DASH develops software and hardware that enables precision airdrops in rural, remote, and difficult-to-reach areas without the need for landing. Some people think logistics only pertains to big cities connected to the rest of the world by massive superhighways. However, there are lots of remote locations that are in desperate need of logistical support.
For example, 82% of communities and towns in Alaska don't have access to roads that can be used no matter how extreme the weather gets. This means that food and packages can only be delivered by being flown to small local airfields.
Commercial airplanes outfitted with the technology autonomously land packages onto helipad-sized drop areas. Typical deliveries include time-sensitive spare parts, medical supplies, and basic food and household staples.
Relay Payments
Amazingly, many companies in the trillion-dollar logistics industry were still manually processing their payments until relatively recently. That's when Relay Payments entered the picture.
The startup has a mission to make the payment process easier for logistics companies. It modernized an industry that was reliant on antiquated cash and checks to conduct business. By purchasing a solution that allows instant electronic payments, customers get a secure and contactless system that boosts supply chain efficiency.
The company received kudos from industry insiders for providing a secure and digital payment solution where previously there were few options. In 2020, it raised $43 million in funding. Addition, a New York-based venture capital firm, led the round. Ribbit Capital and Spark Capital participated.
goTRG
goTRG is a "reverse logistics" enterprise, which means it takes care of return merchandise for companies of all sizes. Believe it or not, this has become a mind-bogglingly complex process that retail establishments are only too happy to outsource to a third-party company.
goTRG uses sophisticated software and artificial intelligence to decide whether a returned item should go back on the shelf, can be refurbished, used for spare parts, or must be thrown away. All these options pose considerable logistical challenges when you're talking about millions of items.
Each year, the company handles over 45 million returns for Home Depot, Walmart, Amazon, and other retail enterprises. Because goTRG says it's environmentally conscious, it tries hard to give each product a second life.
Accelerate your startup with Hunt Club
Are you having trouble hiring high-caliber candidates for your startup?
If so, enlist the power of Hunt Club. We can take your recruiting process and fine-tune it, so you always have a pipeline full of top-tier talent. That way, you can be the kind of startup that gets investors talking and customers eager to get their hands on what you're selling.
Call Hunt Club today!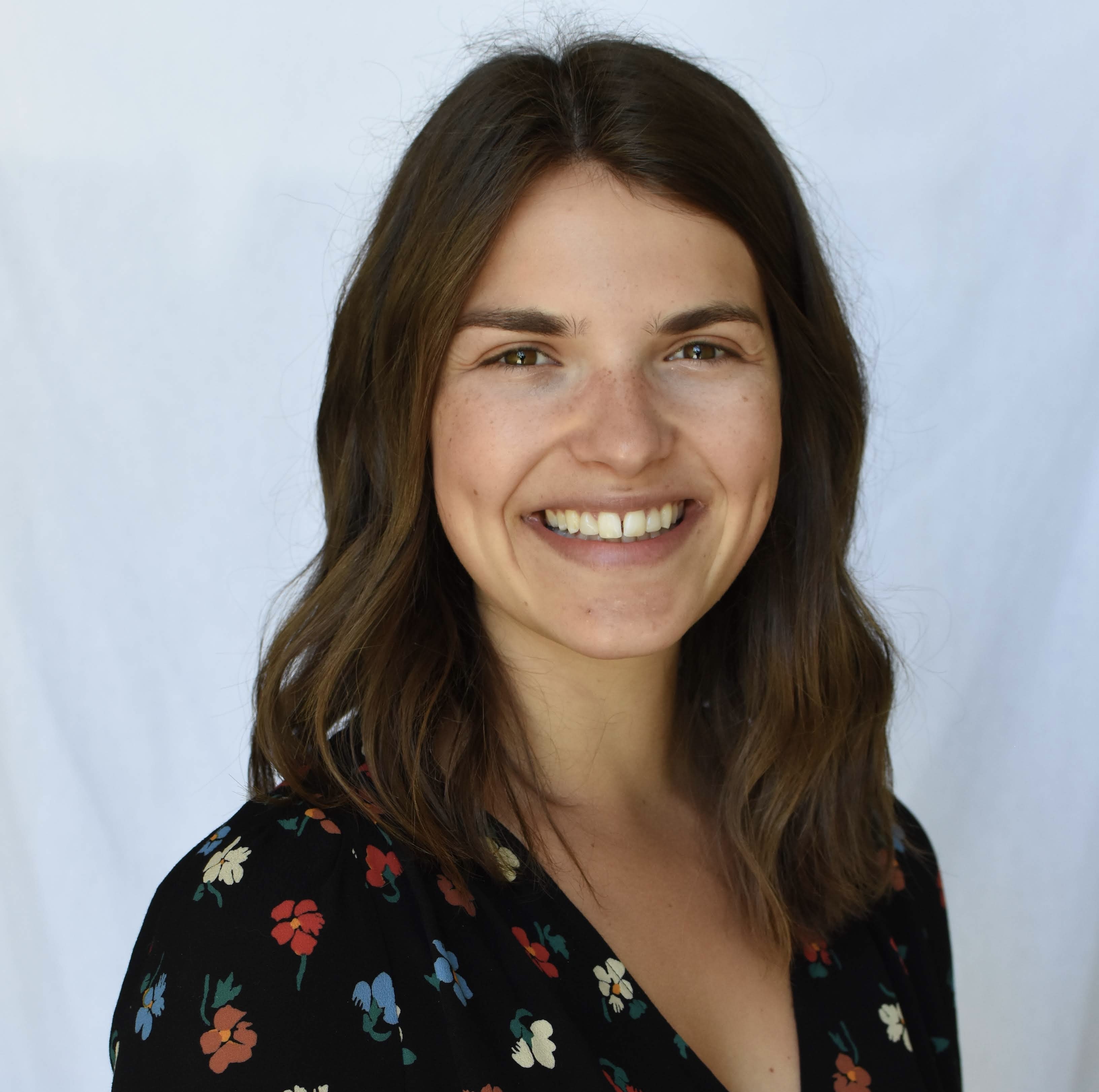 Kristin Bachman
---
Stay updated. Subscribe to our blog.