This week, we had the opportunity to present a webinar episode titled How Dave Knox Built Teams for 100+ Startups. This episode is part one of our ongoing series, Changing the Game: Talent, Tech and Growth.
Our Co-founder & CEO, Nick Cromydas talked with Dave Knox, venture investor, brand builder, and digital innovator, and talked through three sections, covering what's happening in the world the of startups and big companies, then what founders can do to build their teams and create success, and finally, a 5-step plan to future-proof their startups.
In short, this webinar covered hiring fundamentals for every startup to learn from. To give you a glimpse, here are the key takeaways from the webinar.
Click below to watch the on-demand webinar recording:

1. What's happening in the world of startups and big businesses?
"Between 2013 and 2017, some $17 billion in sales shifted from big consumer brands to small brands. In 2018, small and medium-size companies sold $160 billion in goods on Amazon."–Dave Knox
Founders are building their businesses in special times. Big companies like the Unilevers, P&Gs, and Walmarts are realizing the need to shift from using digital as a marketing tool so they can keep pace with some of the most disruptive companies.
Meanwhile, startups, have been looking at digital differently–as a business model–giving them an unfair advantage and realizing they don't need big budgets to compete with the big fish in the pond.
In parallel, more money is being poured into venture capital, fueling innovation. As a result, big companies are now looking for ways to engage with innovative companies so they can try to predict the future of their industry.
2. Knowing Dave's worked with over 100 startups, why should founders care about big company innovation? How can they position themselves to create success?
Startups are the future of innovation. It's important for founders to consider the mindset of what the bigger companies are doing to determine two things: one–how they can compete and two–what they can learn from them.
Great startups take unconventional approaches that most big companies won't even consider.
"There's a reason big co's have to behave the way they do."–Dave Knox
When big companies see what startups are doing–and they usually realize it too late–those emerging startups have taken over their entire market. This presents a great opportunity for founders.
Whether it's having a conversation with a big company or exploring a strategic partnership, founders should go into those meetings with a discovery mindset. It's an incredible opportunity to grow your network horizontally.
"The partnership game is like being a serial entrepreneur. It gets easier the second, third or fourth time around."–Dave Knox
Click below to view the on-demand webinar recording:

3. How to think about early-stage team building as a founder
In hyper-growth companies, some of your earliest employees– the ones who've done great things to get your business to where it's at today–are not the right fit for the next stage.
It's important to reframe the idea of natural loyalty. Many founders are reluctant to let those employees go because of this idea and feel they would be doing them a disservice.
Sometimes the real disservice is not having an honest conversation, helping them find out what they really want to do, and then not preparing a plan to get them there.
"Whether it's 12 months, 1 year, 2 years or 5 years, a job well done is a job well done."–Nick Cromydas
4. A 5-step plan to future-proof your startup
Get the right talent in place that knows how to keep up with the pace of change in today's world. This is the most important asset in the future.
Leverage existing relationships with other founders and VCs to access talent.
You don't need to have big budgets to roll out the red carpet and deliver an exceptional candidate experience for talent.
Have the right tools in place to scale to be creative and innovative.
Build an advisory board filled with people who know the industry, inside and out.
Bonus: Consider building an HQ2 or an HQ3 early on as you build teams in other markets in order to focus on getting the real game-changers.
Wrap up
This was a great webinar that offered a generous amount of information for any startup getting started building their teams or taking the next step to level-up their business. If you weren't able to attend but would like to see the recording, sign up to see the video here.
Let us find your next hire. Learn more about Hunt Club
About Dave Knox
Dave Knox is a venture investor, brand builder, digital innovator, and author of Predicting the Turn: The High Stakes Game of Business Between Startups and Blue Chips. He's a co-founder of The Brandery, a nationally ranked accelerator that invests in high-growth startups. Previously, he was the Chief Marketing Officer of Rockfish/WPP Ventures.
About Nick Cromydas
Nick Cromydas is co-founder and CEO of Hunt Club, a referral-based technology talent company, founded in 2014 and based in Chicago.
Nick has spent the last five years running Hunt Club, primarily focused on the development of the company leadership team, strategic selling and business development, public relations, and the overall strategy and vision for the company.
He's also the founder of New Coast Ventures, a Chicago-based digital innovation agency focused on a combination of creative and venture capital funds and has made over 40+ startup investments. In 2020, Nick was ranked on Crain's Most Innovative Leaders in HR. In 2016, Nick was ranked on the Forbes 30 under 30 Marketing & Advertising list. Prior to this, Nick was an investor and advisor to multiple companies at various stages.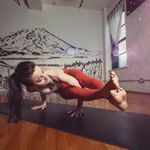 Veronica Feldmeier
---
Stay updated. Subscribe to our blog.