Employee expectations have dramatically evolved in the past two years, largely accelerated by the pandemic. This shifting landscape has made one thing abundantly clear: job seekers expect more from the companies they work for. From Diversity, Equity, and Inclusion (DEI) initiatives, to the importance of strong values, Miami-based Hunt Club General Manager, Lila de la Chesnaye, shares her insights on the most important attributes candidates should consider when evaluating their next career move.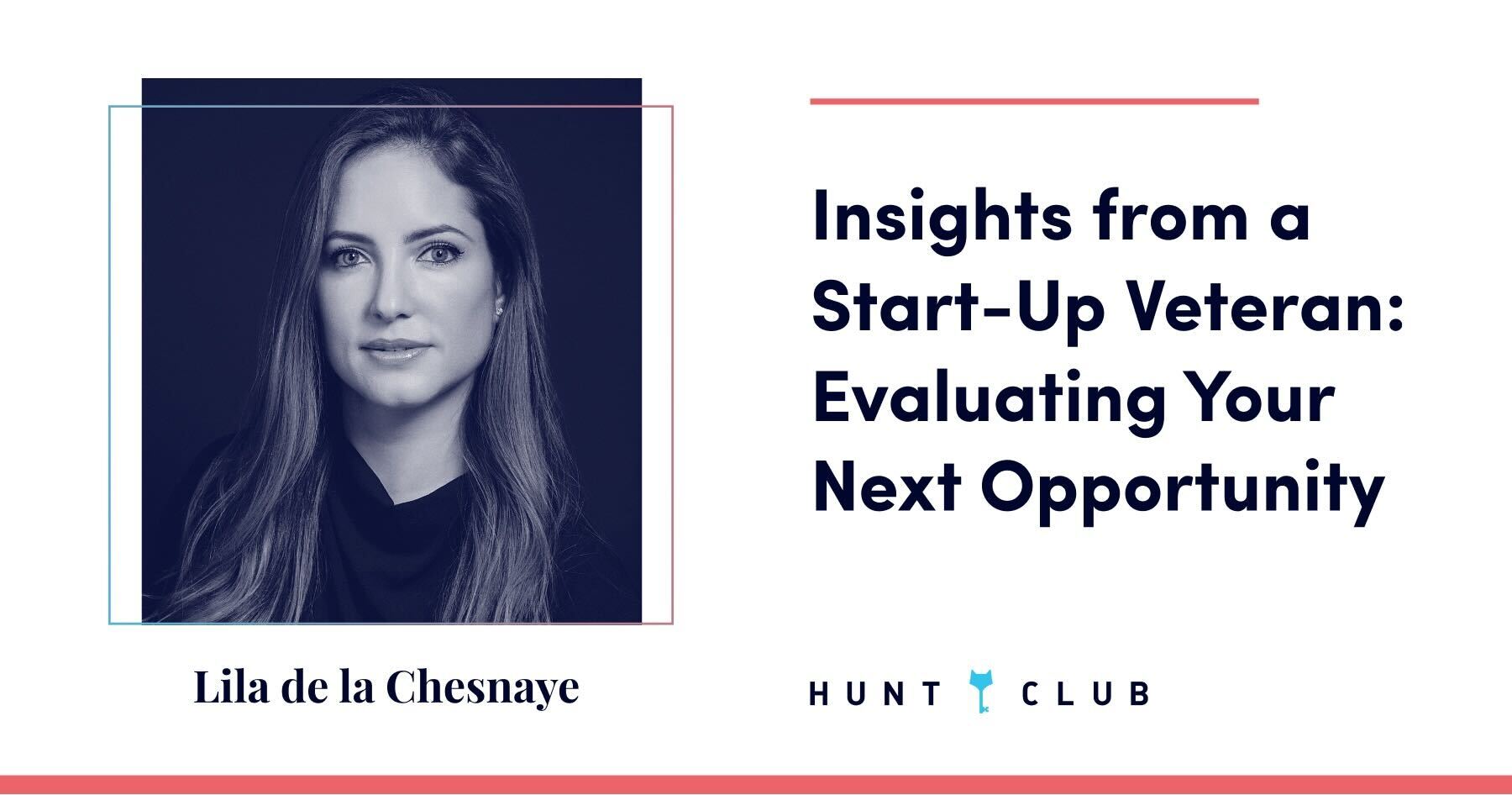 You've joined several successful tech companies over the years - what's been your thesis as you evaluate companies?
I've been fortunate to have been a part of several start-ups that have contributed significant societal returns. In retrospect, what's drawn me to them can be summed up in a few themes:
Mission-Driven: They're mission-driven companies with strong values. The founders have a clear sense of purpose and believe in conscious capitalism - the idea that you can do good for society and be profitable, and that the two are NOT mutually exclusive. A core value across these companies is to be super customer-centric, even at the sacrifice of margin in the short- term. For example, when I worked at Chewy, our customer experience team had agency to send customers flowers and handwritten notes if we learned that they had unfortunately lost a pet. Separately, we'd surprise and delight customers with a portrait of their furry friend or with a birthday card for their pet. At Hunt Club, we reward our well-connected Experts who thoughtfully make referrals to amazing candidates on behalf of our clients.
The People: The high caliber and strong moral compass of the people, and not just at the leadership level, though they're obviously critical in creating the vision and modeling behavior. They should be passionate, driven, curious, smart, love solving hard problems, have a growth mindset, and ultimately care deeply about customers and end users. The founders should have a track record of building, running at problems, and caring about their people.
Confident Humility & Agility:

Adam Grant

talks about confident humility as the ability to know how little we know and to be open to rethinking our assumptions and beliefs. Feedback loops, iterating, pivoting as needed - these are crucial to identifying product-market fit which will ultimately inform the venture's success. In order for this to work, companies need to establish psychological safety for their team, where there's an understanding that if you make mistakes you won't be unduly punished. Esther Dyson famously said "Always make new mistakes" - it's a good reminder that we should not be fearful of making mistakes, but that we should instead learn from them and not repeat the same mistakes, which gives us space to make new mistakes as we build, explore, and iterate.
Diversity and inclusion are two of the most important values a company should be able to demonstrate today. How do you think DEI efforts impact an organization?
Multi-fold - not only do I wholeheartedly believe that bringing a DEI lens is socially responsible, but I also believe that it creates the most ingenious, thoughtful groups, best equipped to tackle complex business challenges. Beyond diversity and inclusion being the RIGHT thing to do, it also makes business sense. Many of you have likely seen one of McKinsey's reports on why "Diversity Wins." Research confirms that having a diverse workforce (across gender, ethnicity, culture, experiences, background, neurodiversity, etc) bodes well for the company's bottom line. These diverse companies outperform non-diverse companies across several metrics.
A classic example of why the lack of inclusion & diversity is myopic is the crash test dummy case study. The engineers who designed the car seat belts did not take into account how a woman's physical build is different from that of a man's. This resulted in a flawed design that wasn't inclusive of women, putting them at a greater risk of death or injury due to a system that did not consider them.
Wharton puts it beautifully: 'A commitment to diversity can yield the greatest impact in places where everyone feels welcome to contribute, and confident they will be heard – where everyone has room to belong.'"
How do you get to the heart of what a company believes? For example, some companies may tout "we have a great company culture," which may or may not be true. What are some tactics candidates can use to discover what it's truly like behind the scenes?
Fair point; candidates should remember that it's a two-way street - not only are they being interviewed, but they're also interviewing their new potential employer. I would encourage candidates to dig deep and identify what's most important to them, and subsequently, to find a professional match that aligns with their values, passion, and long-term goals. Candidates should understand the 'why' behind the company they're considering joining - what's the venture's vision, how are they going to change the world for the better (even in a small way), and can the candidate get behind their mission?
Don't be afraid to ask as many questions as needed to determine if it's a fit. For example, ask to chat with future coworkers, ask for concrete examples of values in action, etc. It's best to do thorough due diligence before you join a team.
There are amazing opportunities out there - we should know, we're working on several of them on behalf of our partners! Good luck out there; we're rooting for you!
Looking for more insights?
Check out my 1:1 discussion with Chief People Officer at BurgerFi and Anthony's Coal Fired Pizza & Wings, Michelle Zavolta. She shares 5 insights on the future of leadership, people, and using the challenges of COVID-19 as a catalyst for change in the industry.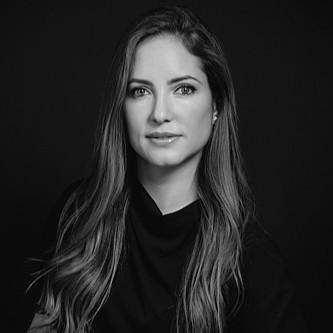 Lila de la Chesnaye
---
Stay updated. Subscribe to our blog.