Talent is one of the most important investments a business can make. Finding and hiring the right leaders is often the key to scaling successfully and building strong teams.
The most powerful connection in business is made when the right person introduces the right opportunity at the right time, and that's exactly what we do at Hunt Club. We have the privilege of working with some of the tech industry's fastest-growing companies to help source top-tier candidates to fill pivotal roles. Every week, we spotlight recent placements to celebrate the talent, clients, and the Hunt Club Search Owners who made big things happen.
Meet the list of
#TopTalentAtTopCompanies
.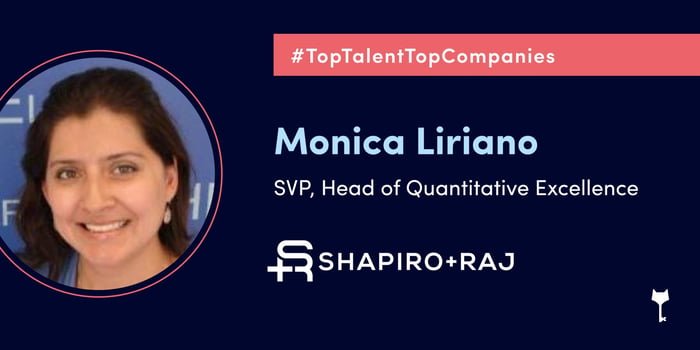 Company: Shapiro + Raj
Industry: Marketing Research
Talent Spotlight: Monica Liriano
Role: Senior Vice President, Head of Quantitative Excellence
Monica Liriano is the new Senior Vice President, and Head of Quantitative Excellence at Shapiro + Raj, a next-generation market research company with a mission to help Fortune 500 clients find new ways to grow their brands in today's fast-changing landscape.

In partnership with Hunt Club's Executive Director of Talent Strategy, John Loiacano, the Shapiro+Raj team was looking for a fearless leader to drive innovation, push the envelope for new processes and methods, and truly understand the future of qualitative market research to guide their clients and the next stage of growth. Monica was everything the team was hoping for—a true visionary, creative problem solver, and future-forward, strategic thinker who continually brought more and more wow factors to the hiring process. We're looking forward to seeing all the great things Monica and the team will accomplish in the future.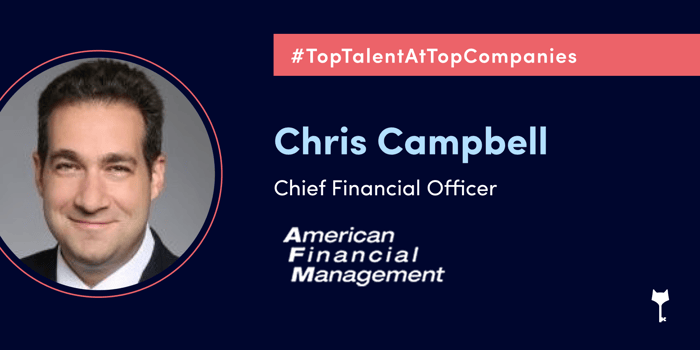 Company: American Financial Management
Industry: Financial Services
Talent Spotlight: Chris Campbell
Role: Chief Financial Officer
Hunt Club had the pleasure of working with American Financial Management to source and hire their new Chief Financial Officer, Chris Campbell. American Financial Management is one of the world's leading international debt collection firms with big plans to scale over the next few years. As the company scales, the team partnered with Hunt Club's Executive Director of Talent Strategy, John Loiacano, to find a dedicated leader with a high-growth mindset, strong experience in exploring and establishing new processes, and someone who was ready to roll up their sleeves and pave the way for success. Once they met Chris, they instantly knew he was the perfect fit for the team.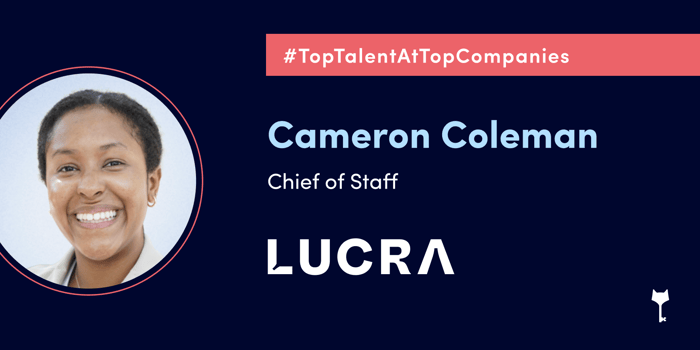 Company: Lucra Sports
Industry: Spectator Sports
Talent Spotlight: Cameron Coleman
Role: Chief of Staff
Hunt Club collaborated with Lucra Sports to find and hire, Cameron Coleman, their new Chief of Staff. Lucra Sports is a peer-to-peer gaming platform that allows fans to compete with their friends on player performances across a variety of sports using real money in a fun, safe, and approachable way. The Lucra Sports team collaborated with Hunt Club's Associate Director of Talent Strategy, Megan Fansler, to find an all-star candidate who was ready to play in the startup field and had strong strategy and execution experience. Once the team met Cameron, they knew she was the one. Her passion for the sports world runs deep, and it showed as she crushed every step of the interview process. Her executive presence, impressive experience with budget forecasting, financial modeling, consulting, and attention to detail in her presentations made Cameron the winning candidate. We loved working with Cameron and Lucra Sports and can't wait to see how she shapes the future alongside the company leaders.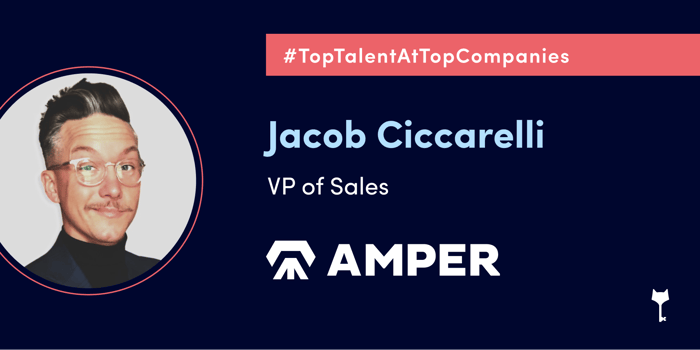 Company: Amper Technologies
Industry: Automation Machinery Manufacturing
Talent Spotlight: Jacob Ciccarelli
Role: VP of Sales
Hunt Club partnered with Amper Technologies to source and hire, Jacob Ciccarelli their new VP of Sales. Amper is a high-growth technology company that builds accessible and innovative machine monitoring systems to help manufacturers improve efficiency and customer satisfaction using real-time operational data. The team partnered with Hunt Club's Executive Director of Talent Strategy, Jennifer Carlisle, to find a leader with high-growth experience who could build a strong sales team as the company scales. When it came to the VP of Sales role, Amper needed someone who isn't just comfortable working with leadership and investors, but thrives and shines in those relationships. Jacob's experience with successfully building teams and cultures, passion for the sales process and customer lifecycle, future-forward mindset, and shining personality propelled him forward as the perfect candidate during every step of the interview process.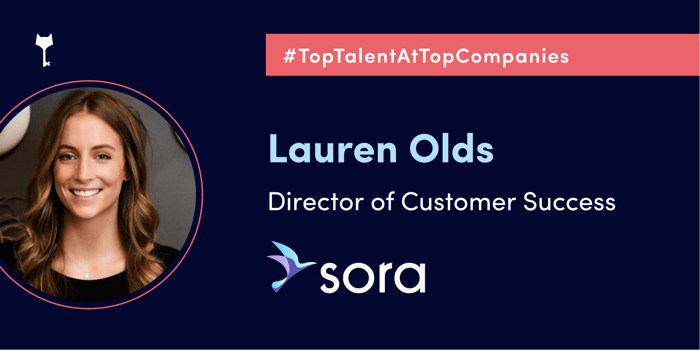 Company: Sora
Industry: SaaS
Talent Spotlight: Lauren Olds
Role: Director of Customer Success
Hunt Club partnered with Sora to hire their new Director of Customer Success, Lauren Olds! Sora is a SaaS company that has created a product to help automate HR processes so HR departments across a variety of industries can focus their efforts on what matters most—people. The Sora team worked with Kate Boehme, Hunt Club's Executive Director of Talent Strategy to find and hire a strategic and empathetic leader who can grow their customer service function to support the company as they scale. Lauren's exceptional experience in the B2B SaaS and startup world, passion for managing and building teams, and overall genuine personality that matched the people-first culture the Sora team is dedicated to upholding made her the perfect fit. Sora and Lauren were an absolute delight to work with and we can wait to see what's in store for the team!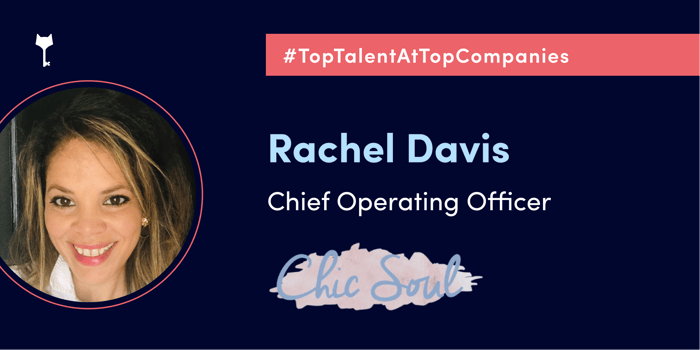 Company: Chic Soul
Industry: Apparel
Talent Spotlight: Rachel Davis
Role: Chief Operating Officer
Hunt Club partnered with Chic Soul to source and hire their new Chief Operating Officer, Rachel Davis! Chic Soul is an online boutique that caters to fashionable women, sizes 12-22. The team at Chic Soul partnered with John Loiacano, Hunt Club's Executive Director of Talent Strategy, to source and hire their first-ever COO to take their business to the next level. As a younger company with a women-focused purpose and a majority of the team made up of exceptional women, they were determined to find a leader who could represent them and inspire growth internally and externally. Rachel's strong background in apparel, merchandising, and buying combined with her passion for mentoring and developing her teams made her the ultimate leader and stand-out candidate. The entire Chic Soul team and Rachel made the search process a dream collaboration. We can't wait to see what's next for the company!
Meet other incredible talent leaders that Hunt Club has recently helped source and hire for some of the fastest-growing companies in the market.
Talent is a company's most competitive edge. Build your team with Hunt Club.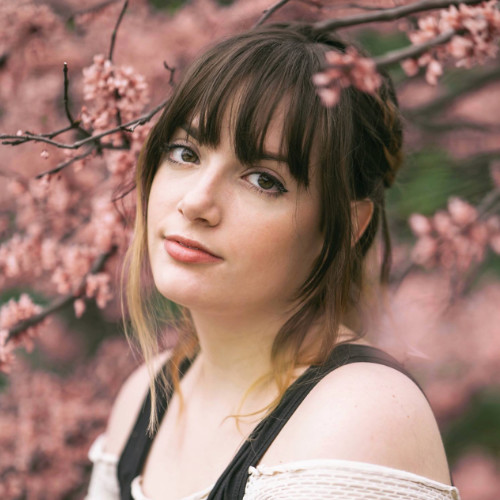 Sydney Fine
---
Stay updated. Subscribe to our blog.