Sometimes what you are looking for comes when you are not looking at all.
The day Hunt Club found me is one I'll never forget.
I was in California healing from some personal trauma, and as one usually does in those times, taking inventory of everything in my life.
Out of the blue, a friend (and recruiter) texted with a job opportunity and the words:
You are perfect for this.
It seemed like a really cool gig but I brushed it off. I was dealing with an already emotional situation and making a career move sounded unappealing.
My friend followed up and I ignored him until he asked a really simple (three-part) question:
What makes you happy, are you getting that right now, and what could you be doing differently? I'd love to know.
I liked this approach and it got me thinking about the work I was doing on a daily basis and whether I could be doing more, something more aligned with my values.
So I answered and we had a conversation.
What happened next is unlike anything I've ever experienced in any job search.
The very next day I had a phone interview with my now manager followed by an in-person interview the day after I got back to Chicago and within five days had a job offer in hand for a dream role and with a company that aligned with my core personal values.
How did that happen and so fast?
The Hunt Club Way
My hiring is the result of an amazingly efficient, targeted recruiting strategy that has not only led to me joining the team, but to six others at the same time.
Now, I've worked with recruiters before and haven't had great experiences with them in the past. I've either had little communication, zero transparency about where I stood in the hiring process or felt forgotten about.
There were three things my friend did differently that stood out when he approached me. He:
Built trust and fostered a real relationship with me
Asked pointed questions to get an insanely good read on my interests and my potential
Listened; he honestly cared about me and what I want to pursue
The thing that stuck out the most was that he always cared and at every step of the way.
Out of all of the Hunt Club values, "always care" is at the top, and it's probably the thing that defines us all the most. We put a great deal of thought into the end-to-end candidate experience, treating others as we would want to be treated.
A great example of this caring mentality is when a new hire signs an offer letter. The minute it happens is the best part of our day.
Slack goes crazy.
Everyone cheers.
The high-fives fly from pod to pod.
I really don't think I've ever met a group of people who share the same hell-bent passion for making sure every single person sees the enthusiasm they felt during the hiring process.
If it ain't broke, don't—actually, no, you have to fix it.
As I shared, I haven't had great experiences working with recruiters in the past and I think most candidates feel the process is annoying, outdated, bureaucratic and actually kind of soul-crushing.
Having just gone through the different Hunt Club hiring experience, I thought it would be the perfect time to share a few pages of the Hunt Club playbook you can use to help you run an efficient end-to-end search process to land great candidates.
Here's our simple formula for delivering excellent candidate care and finding the right hire.
#1: Really know what it'll take to be successful. This one seems obvious, but you'd be shocked at how many recruiters don't take the time to truly understand the position they're working on. Maybe it's because someone recently left a role or a new position opened up, but recruiters can feel pressured to find someone to fill a role as quickly as possible without any dedicating time to understand who they need.
I've definitely been approached for roles in past that were not a fit or even remotely related to anything I do. It not only wastes my time and the recruiter's time, but it also leaves a bad impression for the recruiter and even the company.
This isn't the case with Hunt Club. Once our services team gets the green light on a new role, we immediately hold an internal sync with leadership and dive in to uncover everything (needs, must-haves and pain points included) possible about the role.
Before kicking off a search, we get a complete 360-degree view so we can communicate intelligently about the position we're working on.
Some questions we usually ask (keep these handy for point #3 below).
What will this person be doing day-to-day?
What are the traits and specific skills this person will have?
How can we make sure we set this person up for success?
What do we think this person will accomplish in the first 30 days?
We also use the answers to write a clear-cut job description (here are 50+ job descriptions to attract top talent and a free downloadable template if you need some inspiration). Only until we have the information, the search begins.
In my recent experience, it was obvious my friend did his homework. He matched the needs of the role to my skill set, and because he got it right, I was more open to talking with him to learn more. I felt like he understood what I needed and that he wasn't just trying to get me to leave my current gig so he could fill the role.
#2: Establish a communication cadence and abide by it. If you can outline a firm process at the start of search and stick with it, you will avoid wasting your time, and your client and candidate's time in the long-run. Spend a few hours and develop a rhythm of touch points for all parties. Also, let your candidates know what part of the process they're in at each touchpoint.
My friend is a shining example of this. He called when he said he would. He found natural ways to check in without being pushy or overbearing, and when I was interviewing, he texted me to ensure I was getting what I needed, and kept me updated on when I could expect to hear back and where I stood in the process. He would always ask if there was anything else he could do for me, keeping up with the "always care" mentality Hunt Club was known for.
Every company and hiring manager may have their own way of doing things, but that doesn't mean you can't set a structure from the beginning!
#3: Create and refer to your own scoring system and checklist. Based on understanding the role and knowing the needs, must-haves and pain points, we create a ranking system for our ideal candidate.
What we do is take the questions we asked early on and create a scoring system to evaluate all candidates we talk to (here they are again, taken from point #1 above):
What will this person be doing day-to-day?
What are the traits and specific skills this person will have?
How can we make sure we set this person up for success?
What do we think this person will accomplish in the first 30 days?
Having this in front of us lets us easily see how he/she fits the bill, and the closer they are to the center point or point value ensures we recommend and land the perfect fit.
This keeps us running in the right direction, moving closer to our ideal matches, and creates a level of service of speed with quality. This also offers flexibility to adapt so if we get new feedback from our clients or uncover a new trait or experience, we can move things around in the checklist in real time.
This stage builds credibility and makes sure we're all aligned, from client to company to candidate. I can tell you that from a candidate's POV, I appreciated the honesty and transparency of my friend. In hindsight, I got the impression that he was truly looking for the right person for the role.
#4: Sell candidates upfront about the benefits. In our first conversation, my friend made it very clear about why it would be beneficial for me to join the team, and how Hunt Club could help my long-term professional goals. Knowing this right from the start made me realize all the things I was missing! He also shared press mentions and general company information for me to look at.
This part is really a no-brainer but I feel like many hiring managers miss out on the opportunity to state the information upfront. In previous experiences, I would typically receive a quick rundown of the basic benefits a job offered (e.g; work remote, PTO). That was it.
This time around I was specifically told how Hunt Club could offer me a way to launch certain aspects of my career to new levels, and even beyond at the company. Clearly seeing an upward path and career development, and having the information upfront, 100% sped up my decision to accept the role once it was offered.
Finally,
It's really hard to find and hire great talent today. Whether someone is actively or passively looking for a new job, there's a level of candidate care that job seekers expect from recruiters in order to consider making a move.
Adding these components into your hiring process can help you see the difference in caliber of talent you land, faster, and ensure you're delivering a white-glove service that keeps candidates interested and feeling appreciated.

P.S. We're HIRING right now! Tweet at us or join our network to apply or even refer someone you know.
Recommended Hiring Resources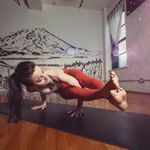 Veronica Feldmeier
---
Stay updated. Subscribe to our blog.