People love Podcasts! In the most recent report from The Infinite Dial 2021, Edison Research, and Triton Digital, approximately 80 million Americans—28% of the U.S. population over 12 years of age - are now weekly podcast listeners. That's a 17% increase over 2020! With this massive uptick in active listeners continuing into 2022, the appeal of podcasts shows little sign of slowing down.
Hunt Club's Los Angeles-based General Manager, Kurt Daradics, shares his key learnings and recommendations on how to successfully launch a podcast, based on his own experience starting a podcast.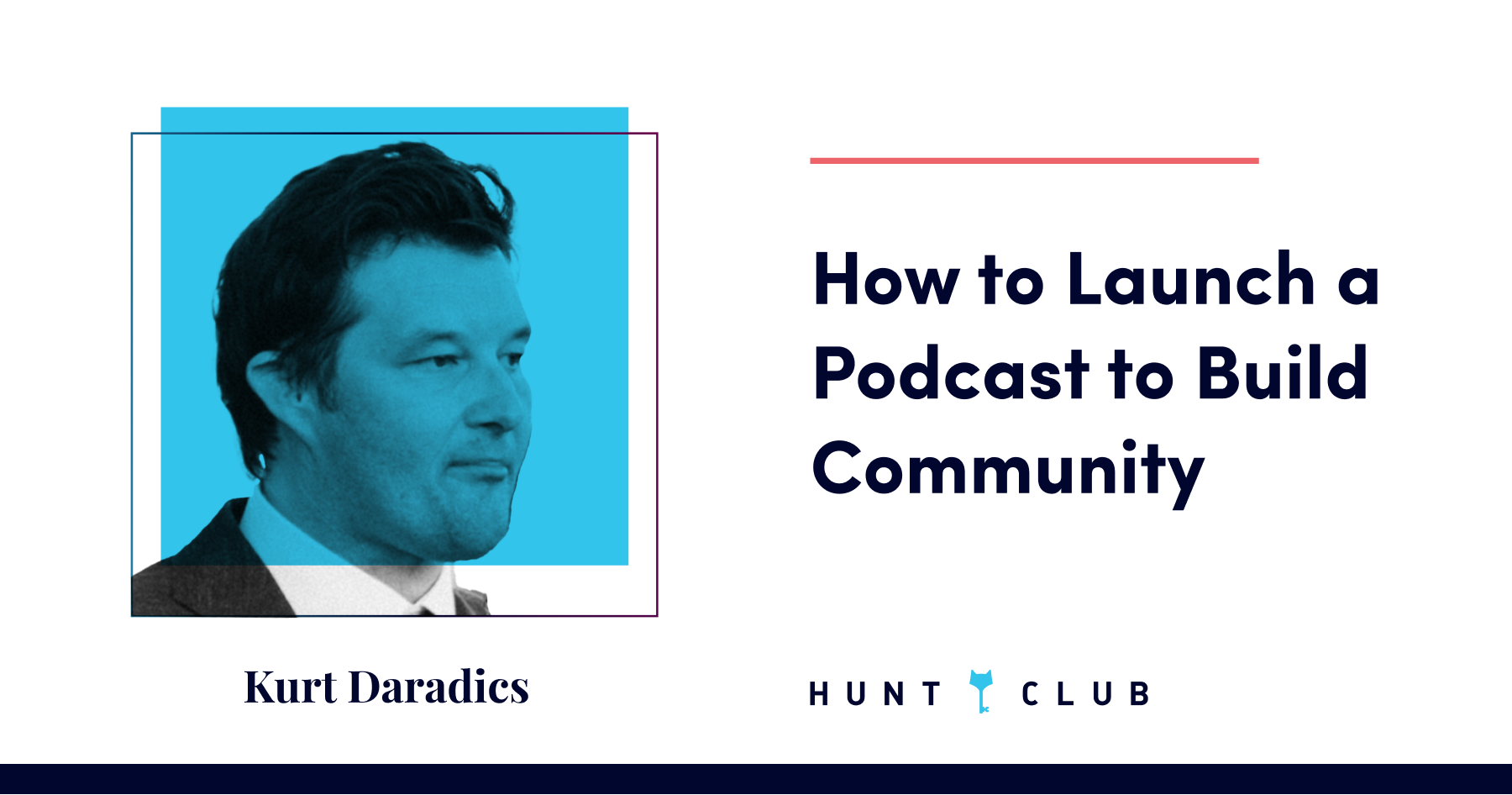 Why did you start your podcast?
I started "The Kurty D Show" in July 2021 with the aim of celebrating the collection of notable and newsworthy friends and colleagues I've collaborated with in my career. The tagline of the show is "Unique Perspectives Shaping the World". In each episode, I showcase stories of transformation—both in business and in life.
Not being able to organize and host live, in-person events during the pandemic has been challenging for me both personally and professionally. My podcast created a vehicle to create some of that IRL (in real life) magic—to build a sense of community.
The ensemble of guests includes top tech investors, prominent venture capitalists (VCs), functional leaders (e.g. product, sales), and content creators.
Notable guests include:
Shira Lazar, Founder and CEO at What's Trending

Marcus Whitney, Co-Founder at Managing Partner at Jumpstart Health Investors

Rayne Steinberg, CEO at Arca

And many others!
What is the theme of your podcast?
There are two interweaving melodies in the show. The primary melody line is "learning out loud" as we survey an industry expert's career, key insights, and their sense of the emerging future.
The counter-melody is "humanizing success". The path to success typically is not linear, and it's been refreshing and inspiring to hear how interconnected personal and business transformations tend to be.
Which interviews have been extremely memorable?
I did a series of five interviews with Southern California -based founders and tech investors including:
Brian Garrett, co-founder at Crosscut Ventures
Zach Weisberg, founder and CEO at The Inertia
Ross Hale, co-founder and CEO of Artium
Brick Howze, co-founder at Ebony Beach Club & 6 time Platinum Producer
Tim Curran, co-founder at Deadwood Construction (and pro surfer)
These conversations came following an inspiring event that Hunt Club co-hosted at Kelly Slater's Surf Ranch. The event was called "Making Waves," and was hosted by Crosscut Ventures, Hunt Club, Fenwick & West LLP, and Pacific Western Bank. For two days, we took a group of thirty-five founders, entrepreneurs, investors, and change makers to share ideas, inspiration and ride one of the most perfect waves in the world.
This is not what a typical tech conference looks like. That was exactly Crosscut's co-founder Brian Garrett's intention. Photo: Pat Stacy
This is where "big ideas turned into reality," said Zach Wesberg, Founder and CEO of The Inertia in his article Entrepreneurship and Barrels Make a Fine Pair at the Surf Ranch recounting his experience at the Surf Ranch.
Can an audio medium bring some of that IRL (in real life) connectivity magic back to the listener?
Yes, and even more so I've found that conversations during a podcast can often go deeper than a conversation you might have in person. For example, in the episode with LA tech investor, Brian Garrett of Crosscut Ventures, he shared a deeply personal story about his father passing away when he was 12 years old. This trauma left a significant imprint on his life. During his high school years, Brian found strength by leveraging the pain to build a strong focus. He was accepted into Stanford with an athletic scholarship, and truly learned the power of transformation. Now he's on a mission to pay it forward and help his founders access their levers of transformation as well.
I've known Brian for a few years now, but probably wouldn't have had the opportunity to have such a real and candid conversation at a live event. There really is something powerful and intimate about the podcasting format– for me it's created the conditions for magic.
What was your biggest hurdle when starting your podcast?
For me, the complexity and number of moving parts were challenging. From developing the content and the publishing framework to complex post-production tasks like audio engineering- it's a lot! I failed 2 or 3 times trying to launch the podcast on my own before I hired a producer to help reduce the complexity and lift.
Helpful Resources to Launch a Podcast
What equipment do you need and how much does it cost?*
Mixing console - The Rodecaster series is one of the best for full-production ($600+)
A good microphone is essential. Like most pros, I use a Shure SM7b ($400)
Mic stand—I prefer one with an adjustable mic clamp ($15 - $110)
Thunderbolt bridge to connect and power all the components ($200+)
Mic cable XLR - ($20)
Headphones or earbuds
Computer
What software do you use to record and edit a podcast?
Squadcast.fm

—it's like Zoom for podcasters! It records the video and audio into separate tracks and stores in the cloud. My audio editor uses

Audacity

to edit, mix and master the tracks.
What platform would you recommend for hosting and distribution?
I highly recommend

Simplecast

. They auto-publish content to multiple sources, such as Spotify and Apple Podcast. Plus, they provide analytics, too.
How long should you record to get 45 min of good content?
How long does it take to edit?
It usually takes about 90 minutes to edit a 60-minute podcast.
What if your guest has bad audio - how do you make sure the guest's audio is going to be good if you are doing this remotely?
Three things are paramount to good sound for a podcast.
Good internet connection
A room that doesn't echo
Quality earbuds or headphones
Any additional advice you would give to someone who wants to start a Podcast?
If it's within reach, find a team that specializes in podcast production. The team I hired delivers an affordable, "done for you" service, and I'm happy to make a referral. All I have to do is find the guests, interview them, and provide some feedback on the edits. They handle the rest, including audio engineering, graphics, show notes, and posting to my social media channels.
Looking for more insights on digital transformation?
Check out my 1:1 discussion with Henry Meller, Senior Vice President of Strategy and Innovation at Artium. With an increased focus on creating a positive digital customer experience, Henry shares best practices to accelerate digital transformation.
*Products and services mentioned are opinions. They are not endorsed by Hunt Club.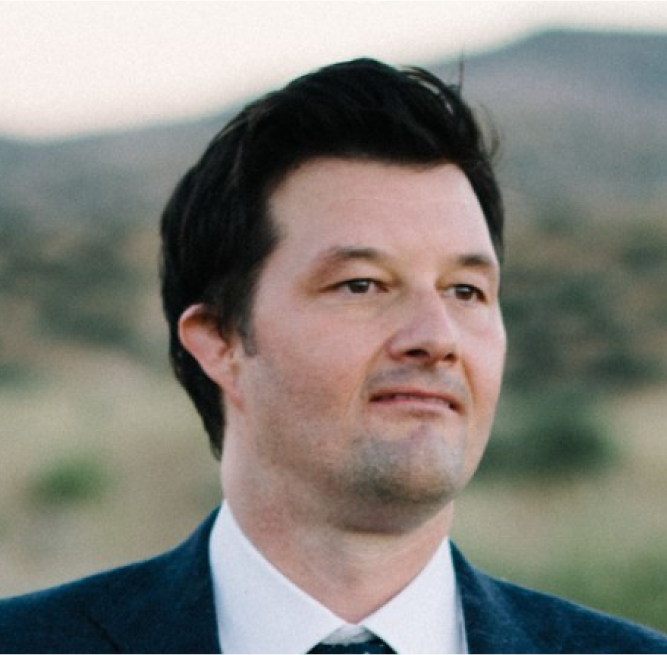 Kurt Daradics
---
Stay updated. Subscribe to our blog.