For as long as business competition has existed, image and reputation have drawn in potential customers. When it comes to attracting and keeping talent, an employer's brand also plays a significant role.
In today's super competitive market, companies can no longer afford to only focus on how good their product or service is. It's also important to ask 'how good of a company are we to work for?'
The challenge for hiring managers and internal recruiters is that things have become a bit transactional, and most people just want to understand how a candidate stacks up. They forget they also need to be selling.
"Most of the time hiring managers are also very focused in on what they want for a certain role because if it doesn't get it filled in a certain about of time, it's a loss in revenue," says

Jeff Dulmage, director of talent strategy, Hunt Club.
As a hiring manager or internal recruiter, when you only have 30 minutes to interview someone, here's a simple framework to communicate your employee brand when interacting with candidates and ensure they would be excited to come onboard.
1. Always understand what does the candidate need, first.
"When you do start working with a candidate -- for no matter the role -- don't lose the sense of what the value proposition is for the candidate," Jeff says. Know your organization's history, brand, and align that information to what candidates need. If it's career mobility they want, talk to them about career progression so they know upfront about there is a clear process for them to advance -- and that you're invested in their growth and their future.
2. Be open and transparent with candidates about the brand from the start.
People appreciate honesty and directness from organizations. This means sharing the good and the not so good, and sharing solutions for that. Maybe you had some major PR challenges last year or you have a few Glassdoor reviews that aren't favorable. If your company is navigating tricky waters, you don't need to go into a lot of detail, but you definitely shouldn't try and hide it.
"Candidates may not always like what you are sharing, but at least they will know about it and they can use the information in their decision process down the line," says Jeff.
3. Really understand why people come work for you.
Everyone is working for money so they can make a living, but there are also a lot of other important things. What in-demand benefits do you offer over your competitors (gourmet snacks, gym memberships or pet-policies)? Make sure you speak to all the little extras that make people feel appreciated and special.
4. An external firm is like having your own PR firm.
Especially if you're a legacy brand looking to reach a new demographic of candidates, partnering with an external firm can help get your messages out there and talked about in new ways.
"A lot of times, we are the client's only window into candidates," says Jeff. "In order for me to best match candidates and our clients, we have to learn as much as we can about their business. Then we figure out how to get that information out in front of whoever we talk to. A lot of times, we can help establish trust with candidates that their best interests are at heart [which helps improve the overall candidate experience on behalf of our clients,]" he says.
"The bottom line is if we haven't sold the candidate enough on how great a company really is -- and understand the client's culture -- we're not doing our jobs," he says.
In the end
A big part of the recruitment process is to talk about what makes your company a great place to work and grow. Selling your employee brand when speaking with candidates will help you hire smarter, faster. To see how we can help, connect with Jeff on LinkedIn or drop us a line here.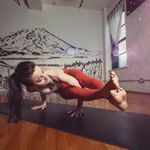 Veronica Feldmeier
---
Stay updated. Subscribe to our blog.