For many startup employees, doing the job of at least two people is very common.
Marketers are creating data-driven social media campaigns and shooting videos. Developers are building new app UX/UI designs and creating API endpoints.
While this process works, it's rarely sustainable in the long term. Today, there are an infinite number of things to work on and a finite amount of time to do it in.
Given the startup mentality at most VC-backed companies, entire teams—from sales to marketing to tech—take incredible ownership in their work. With increased ownership comes a greater sense of accomplishment, but also higher stakes (and sometimes more stress) given the rest of the company's dependability on those sales/marketing/tech resources.
Some workers will try to add-on more hours to their days: 6pm becomes 7pm. 7pm turns into 8pm, and so on. It's an easy trap to fall into, and when this goes on for days, weeks and months, no matter how much you love what you do, it's a quick ride to burnout.
"You suddenly realize that you've been eating ice cream for three meals every day for years on end. You're tired of it; you don't want to see ice cream any more. People who eat ice cream occasionally won't understand this; how could you possibly want less ice cream?!" – Gary Bernhardt
The high price of burnout
The psychological and physical problems of burned-out employees costs an estimated $125 billion to $190 billion a year in healthcare spending in the U.S., and new research shows that 95 percent of HR leaders think "employee burnout is sabotaging workforce retention."[1]
Recognizing or monitoring for the early signs is the first step to avoiding burnout, and one of biggest signs to watch out for is input (time) vs. output (productivity) ratio.
"If a developer has an increase in time spent and a decrease in quality of work delivered, it could very well be a sign of burnout. Our entire team is encouraged to ask each other for help as often as possible to find early symptoms of burnout before it becomes a larger issue." - Zain Jeddy, head of product management, New Coast Ventures.
We all know bringing in the best talent is expensive and time consuming, and high turnover is an even bigger pain point for growing companies who are focused on moving fast and scaling up.
But an all too common mistake founders and managers make is assuming that all employees are the same. Your team experiences and handles growth in their own ways. Different marketers/salespeople/developers can burnout for different reasons, and monitoring for burnout independently versus the entire group can be beneficial.
Your marketers may love to be creative. Your salespeople may live for closing deals. Your developers LOVE to code.
But sometimes too much of the same good thing can be a bad thing.
So, we've rounded up five reliable strategies from growing companies that will help you manage or monitor for burnout and find ways to avoid and/or alleviate it with your teams.
1."Focus on the long term" – Adam D'Angelo, co-founder/CEO,
Quora
2. "Balance growth with the health of the team" –
Zain Jeddy, head of product management, New Coast Ventures
3. "The first hour a day of exercise gives you back more than an hour of productivity." –
Tim Berry, founder,

Palo Alto Software
4. "We take the time to connect" – Eva Vaughn,
Loom
5. "Open communication" – Bryan Payne, founder and CEO,
Skout Deals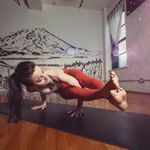 Veronica Feldmeier
---
Stay updated. Subscribe to our blog.