The Golden State is a fantastic place for startups. From the hotbed of innovation that is Silicon Valley to the proliferation of high-tech talent in San Francisco, California nurtures early-stage companies like few other geographical regions within the US.
San Diego is a sizzling-hot source of entrepreneurial action that's frequently overlooked. There are dozens of trailblazing companies making an indelible impression on the startup ecosystem in the place where many believe California got its start.
Here are the 9 San Diego startups you should watch out for in 2021:
TuSimple
TuSimple is a self-driving truck company for the logistics industry based in San Diego. It hopes to soon operate a fleet of autonomous vehicles out of Tuscon, Arizona, with plans to move into the San Antonio, Houston, and Dallas markets.
It partners with UPS, the United States Postal Service, Sony, Nvidia, Navistar, and AWS. While Tesla focuses on individual vehicles, TuSimple provides a complete solution for freight operators. In 2019, the startup earned over $200 million in funding.
They don't manufacture vehicles—they only make the self-driving technology that gets fitted onto a Class eight truck. Class 8 trucks are the big tractor-trailers you see on the highway hauling freight. Autonomous big rigs hauling cargo across the country has tremendous potential to improve supply chain management and make companies more efficient.
TuSimple provides level four autonomous technology. This means it doesn't require any human interaction to operate the vehicle because it's programmed to stop itself in the event of a system failure. Since a human driver isn't needed, it's not necessary to have pedals and a steering wheel.
Currently, the company has prototypes operating on highways in the US and China. They run their vehicles with drivers monitoring the system, as they're not ready yet to release a fully driverless system.
The company is confident that any remaining legislative roadblocks to the widespread use of their technology will be removed in the coming year. TuSimple Vice President of Product, Chuck Price, had this to say:
"I think over time, this will come together. I don't think we're going to see any regulatory bodies mounting to block automation, but they are being appropriately cautious, and we're working closely with them to ensure what we're doing is safe."
However, it's not all smooth sailing. Some organizations, such as the teamsters, have been vocal in their opposition to truck drivers eventually being replaced by robots.
Seismic
Seismic is a software company founded in 2010 by five men working out of a basement. It makes software tools for large sales teams that help them win deals. Its tools have also allowed team members to work remotely during the pandemic.
Doug Winter, Seismic's CEO, says:
"The pandemic has driven an unprecedented remote working environment. Many enterprises have turned to us to help transition field sellers into inside sales. Since salespeople can't leverage in-person meetings and networking opportunities, they must make sure they're delivering a tailored experience via digital means."
During the first six months of 2020, Seismic has seen a 148% increase in active users. Companies such as IBM, American Express, Wayfair, and Cisco are among its users.
Last year, Seismic raised $92 million in venture capital funding, bringing its value to $1.6 billion. This is up from its $1 billion valuation two years ago.
Permira, a European private equity fund, led the round. EDBI and Ameriprise Financial participated, as did existing investors T. Rowe Price, Jackson Square Ventures, and Lightspeed Venture Partners. To date, the company has raised $270 million.
Cloudbeds
Cloudbeds helps hoteliers, innkeepers, and hostel owners expertly manage their bookings, room availability, and other back-office tasks. It's specially designed for small, independent vacation properties, so they can stay in business amidst an increasingly competitive hospitality marketplace.
Richard Castle and Adam Harris founded the company in 2021. It garnered significant media attention when it won the "Most Innovative Product" prize from Connect, a local startup accelerator. Back then, the enterprise only had 100 properties using its software. Now, almost 20,000 vacation property owners use its groundbreaking technology.
Adam Harris said this about the potential of his company:
"This has been an incredible journey. Last year, we surpassed 1,000,000 rooms on our system and continue to add tens of thousands of new rooms every week. With this new funding, we want to triple down on innovation and continue to transform the hospitality industry to help hoteliers and hosts meet the needs of the next generation of travelers."
Last year, Cloudbeds raised $82 million in venture capital. The round was led by Viking Global Investors with participation from PeakSpan Capital, Recruit Co., Ltd., Counterpart Ventures, and Cultivation Capital.
ClickUp
Clickup is productivity software that helps teams organize all their workflows, ideas, and projects in a single shared space. The software is used by over 200,000 clients worldwide, and it numbers Uber, Netflix, Nike, and Google among its satisfied clients.
Last year, the company raised $35 million in a Series A round and $100 million in a Series B. The latter round was led by Georgian, a Canada-based venture capital firm.
San Francisco-based Craft Ventures also participated. The infusion of capital made possible by these funding rounds elevated the startup to rarified unicorn status.
AristaMD
AristaMD's software lets providers rapidly launch virtual consultations so that patients can get the care they need in a timelier and more cost-effective fashion. It also gives primary care physicians the ability to virtually connect with specialists within their healthcare network or those provided by the startup's panel of board-certified specialists. As a result, the platform significantly reduces the necessity of face-to-face visits while dramatically increasing patient satisfaction.
Doctors have enough on their plate without spending weeks learning new technology. That's why the cutting-edge digital tools the software provides are designed to seamlessly integrate into existing referral workflows. This way, there's no massive learning curve getting in the way of its adoption.
Last year, the innovative startup raised a $24 million Series B round with additional investment from 406 Ventures and Ascencion Ventures. The latest infusion of capital follows the previous $18 million round co-led by Cigna Ventures and MemorialCare Innovation Fund. Stanford Health Care, CU Healthcare, and Avalon Ventures also participated.
Retention Rocket
Retention Rocket's mission is to make retention marketing more profitable for eCommerce retailers. Its dizzying array of integrations and features lets businesses retain existing customers while measuring ongoing engagement.
One of the things it specializes in is text-based marketing. Another thing it excels at is building TCPA compliant customer lists. It can also help transform site visitors into lifelong fans using their proven list-building strategy and convert email subscribers into SMS customers.
It's already helped over 100 companies create a staggering $20 in additional revenue. As eCommerce continues to skyrocket, tools like those made by the company will be an essential part of the e-business ecosphere, which means that Retention Rocket's best days lie ahead.
Daasity
Daasity makes analytics software for eCommerce retailers, making it easier to unlock data-driven growth. The company prides itself on the way its proprietary tool elegantly incorporates cutting-edge elements of lean database architecture.
Their analytical tools allow small and medium-sized enterprises to gain immediate insights into performance, which increases marketing efficiency. In addition, the software is easy to implement, with setup taking no more than 30 minutes and requiring no IT work or skills.
Daasity seamlessly integrates with applications such as Amazon, Google Ads, and Shopify.
LunaDNA
Medical treatments have benefited tremendously from genetic research. However, discovering new cures is heavily dependent on collecting massive amounts of genetic information from individuals.
LunaDNA wants to lead the next wave of medical innovation by paying people for the chance to sequence their genomes. Every time someone shares medical data with them, they give that person company shares. People also get compensation for other activities, such as uploading their medical records or tracking dietary and workout habits.
This helps the company to compile more extensive data sets, allowing for bigger breakthroughs and more innovation.
The enterprise uses this data for "developing research projects with non-profits and for-profits to drive medical discoveries." LunaDNA grants users the right to withdraw their data at any time, ensuring that the company always remains compliant with all relevant data rights laws.
However, LunaDNA doesn't do genetic testing. Users will have to do that themselves at services like 23andMe and have it uploaded to LunaDNA.
TakeLessons
The pandemic has taught us all that current remote teaching options leave a lot to be desired. Technological issues and teachers not well-versed in virtual instructional methods have caused many kids to get a less-than-stellar education.
While the latter can only improve with time and experience, the former can be fixed by a company with the right expertise. TakeLessons is one such enterprise. It offers virtual courses and connects local teachers with those wanting to learn.
Every teacher is pre-screened using a rigorous process to weed out those with less than adequate teaching talent. The company offers its services in over 2,800 US cities with 300 subjects to choose from.
While this company started way back in 2006 (positively ancient when it comes to startups), it's on this list because its offerings are particularly relevant in light of the increased emphasis on remote learning methods.
Scale your startup with Hunt Club
Hiring the right people for your startup isn't something you want to leave to chance.
That's why you should outsource your hiring process to one of the best network recruiting services out there: Hunt Club. We'll optimize your recruitment strategies so that you end up with the high-caliber talent you need to scale your enterprise.
Get started today!
Related Startup Resources:
7 Denver Startups You Should Pay Attention To
5 Baltimore Startups to Watch in 2021
4 New Companies in Atlanta That Deserve Your Attention for 2021
7 More Aerospace Startups Changing the Future of the Skies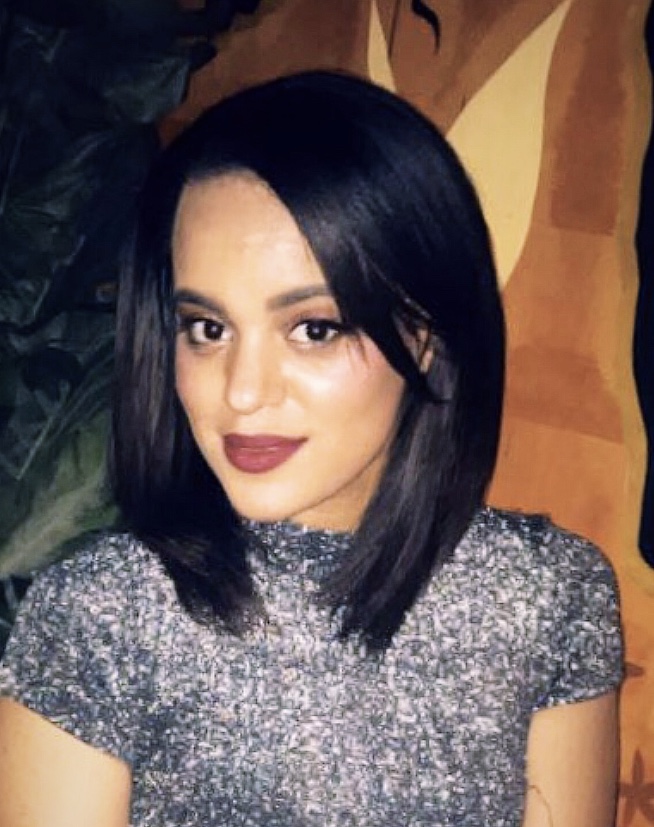 Erika Giles
---
Stay updated. Subscribe to our blog.