Hiring the wrong team is among the most significant reasons startups fail. When you're a small company, one person could be a tenth of your entire operation. That means making the mistake of hiring the wrong person could have a devastating effect on your company.
Building a fantastic team is every bit as crucial to startup success as creating a terrific product and a robust customer base. Unfortunately, the traditional thinking about startup hiring is based on what a multinational conglomerate would do, which doesn't apply to startups.
Here are nine ways mission-driven startups can procure the right candidates:
Work backward from business objectives
In a startup, everyone carries out a multitude of responsibilities. Determining what tasks should be delegated to a new employee is a considerable challenge.
Suppose founders can figure out what skills are needed to achieve their vision. In that case, they'll be able to more effectively convey their needs in job postings.
Before you hire a single individual, make sure you know what your business objectives are. Let's say you want to achieve +20% ARR (Annual Recurring Revenue) next year. Ask yourself these questions:
What immediate actions will have the most significant impact on achieving this goal?
Which parts of the job that I'm currently doing would benefit from someone else taking over?
What would this individual have to accomplish within six months of starting to be considered successful?
You need to determine your objectives and work backward from there. Then you can evaluate a candidate's skills and probability of attaining the milestones you've laid out.

Soft skills are more important than functional competencies


In the beginning, focus more on soft skills than functional competencies. These include having a passion for your company's mission, the ability to work long hours for little pay, and a great cultural fit. For any early-stage startup, cultural fit is a "must-have" trait. It's much more important than a candidate's skill set, a "nice-to-have" attribute.

Your first hires will be your tribal leaders—the people who set the tone for your company culture once it starts to thrive. Someone with a history of senior leadership in a traditional company might struggle with the chaos and ambiguity of an early-stage startup.

People with a strong work ethic and who can learn quickly and solve unique problems are the ones who'll excel in the crazy universe of early-stage startups.

However, the situation isn't always straightforward. Having a team member with a comprehensive understanding of your industry can be beneficial. This might mean wooing candidates with particular experience and skillsets.
Make them fall in love with your purpose
Doing this can make up for some of the monetary compensation they'll have to forgo as a startup team member. Also, make sure they're contributing meaningfully to your startup. By doing so, they're more likely to remain at the high levels of motivation necessary to carry out your startup's mission.
Convincing a candidate to join your startup shouldn't be that hard if you've found the right person. Get the candidate ecstatic about the opportunity by talking not only about the job itself but also about your unique workplace culture.
This could be things like flexible work schedules, opportunities for socializing after work, and how your collaborative environment helps everyone realize their fullest potential.
Team members also want to make a difference. If a candidate has expressed interest in a social cause that aligns with company objectives, see if you can accommodate that.
Create irresistible buzz
Building kype around your startup is key to attracting the attention of potential candidates. Discover where your talent hangs out and build a presence there. This might involve creatively using Twitter or finding ways to magnetically draw in website visitors.
Buzz can also be created by crafting a compelling brand story on your careers page. Your narrative should answer questions like:
Where is the organization headed?
What does it value?
What kind of people work there?
What do they do?
What's the future look like?
Create an employee referral program
You can bet employees are intensely interested in whom you hire because they'll have to work with that individual. Team chemistry is crucial for productivity and motivation.

Offering incentives to employees whose referrals result in a hire can effectively attract the talent your startup needs, saving you much time and money.

Rely on consultants and freelancers


If you can't afford to hire full-timers for crucial positions right now, there are ways around this dilemma. Consider joining a startup accelerator to access startup mentors and advisors who give you indispensable advice.

Hiring freelancers is another way around your talent crunch. Presently, they make up approximately 40% of the US workforce. By using freelancers and consultants whenever possible, you'll save on labor costs.
Look on job boards
Jobs boards are fantastic for getting your job description noticed. Here are a few of them:
ANGELLIST: Almost 10,000 startups have a presence on this platform, and it's free to post. You can stand out by telling a compelling company origin story on your careers page and by directly reaching out to coveted candidates. If you're matched with a candidate, that match will time out in one week if you don't follow through.
ZIPRECRUITER: ZipRecruiter is more like a marketing service than a job board. As soon as you post a job, it will use its extensive database to match you with future employees. While you'll find some excellent candidates here, you also find lots of people with an appalling lack of qualifications. The secret is to put recruiting filters in place, so you're not inundated with hundreds of possibilities that won't pan out.
CRAIGSLIST: Just like with ZipRecruiter, you'll need to put up some recruiting filters, so you're not swamped with resumes. To further reduce the number of applicants, have them fill out a Google form instead of replying directly to the Craigslist ad. Ignore anyone who doesn't explicitly follow directions.
Determine compensation
Determine the market rate of the position you're posting with a tool like PayScale. Then, compare it to what you're offering. You can also use a formula for determining what the compensation package should be for each of your employees.
Compensation should be enough to inspire employee loyalty but low enough that you don't become financially strapped. Be utterly transparent that you're trying to conserve cash so you can have a bigger runway. However, be open to reevaluating the team member's compensation when your company grows.
Check "back-channel" references
Although it's standard procedure to check references, not many employers check back-channel references. These are individuals who worked with the applicant but aren't official references. Some companies get as many as seven back-channel references for every three references a candidate provides.
To talk to these persons, you'll have to reach out to them on social media. You might be surprised to discover that most people are willing to cooperate. You might ask questions like this:
"I saw that you worked with Joe Schmoe at Acme Anvils. Would you mind jumping on a quick five-minute call?"
"If I hire Joe, they will report directly to me. Can you tell me anything that would help me to manage him more effectively?"
Checking back-channel references might not be suitable for all employers. However, it's a solid option for founders who feel uncertain about a particular candidate.
Build a roster of top-tier candidates
Hiring your startup's first employees is one of the most important decisions you'll ever make. Early team members impact your ability to build your business, attract investors, and generate revenue.
It's crucial to understand that your startup will go through several different phases. Each phase will require several different skillsets. As a result, focus on hiring for the specific stage of your business.
If you don't want to do your own hiring, Hunt Club can do it for you. We'll use our extensive professional networks and leading-edge proprietary technology to get you a roster of top-tier candidates to fill every one of your open positions.
Call us today!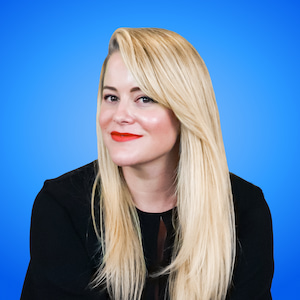 Amanda Price
---
Stay updated. Subscribe to our blog.