Unfortunately, startup failure is a common occurrence. According to the Small Business Administration (SBA), over 50% of all early-stage companies fail within the first five years. Many of these failures are because founders make mistakes that cripple their company and doom it from the get-go.
Marketing mistakes are part of growth if you learn from them. However, it might be best if you avoid them in the first place.
Why is marketing so crucial for startups?
Every day, customers are bombarded with thousands of marketing messages. To cut through this deluge so you can grab their attention, you must devise a unique marketing campaign.
One of the fundamental mistakes unsuccessful startups make is not assigning enough importance to marketing. Too many founders myopically focus on merely manufacturing a product or tweaking a service to the exclusion of everything else. This is a tragic mistake because marketing helps a new enterprise establish a unique brand identity, setting it apart from a sea of cutthroat competitors.
By establishing a solid brand identity, you're signaling that you're serious about your mission and want to be in it for the long haul. This helps establish trust and reliability.
4 marketing channels every startup should consider
Social media
Social media is the channel consumers use the most when looking to make a purchase. That's why if you own a startup and are looking for new customers, you ignore social media at your peril.
Most startups don't have huge marketing budgets. This makes social media one of the most cost-effective ways of getting your message to your audience.
Email marketing
Although email marketing might seem passé, it offers an excellent return on investment (ROI).
Email remains one of the best ways to reach your customers. It allows you to slowly nurture prospects, so they eventually become raving fans of what you have to offer. However, to harness email marketing's extraordinary power, you need to put together an email list.
This is a collection of email addresses of people who opted in to your website to get promotional emails, newsletters, and other forms of marketing.
Pay-per-click (PPC)
With PPC (pay-per-click) advertising, you bid on keywords related to the product or service you offer. Anytime someone enters this keyword into a search engine, one of your ads pops up.
If someone clicks on the ad, you pay a small fee. When PPC works the way it should, these fees result in a significant ROI. For example, you might pay $2.50 for a click. However, if 20 clicks result in five people buying your $400 course, you've just made a profit of $1,950.
Content marketing
86% of marketers say that a well-orchestrated content marketing strategy is a massive part of their business success.
Every startup on the face of the planet struggles in the beginning to find its target audience, gather business leads and build a legion of loyal customers. Content marketing is an inexpensive way to get traction for your startup and complements your other marketing channels. It consists of:
Blogs
Articles
Infographics
LinkedIn posts
Videos
Newsletters
And any other way you can think of to provide quality content to your customers that also helps you market your business.
How digital marketing has changed over the years
Over the last ten years, digital marketing has come a long way. Social media conglomerates now offer digital marketers a treasure trove of data. They can use this data to precisely target their customers without shelling out large sums of cash.
Customers now see individualized marketing messages in their news feed along with their friends' photos. Many people say they scroll quickly by these "annoying ads." However, there are a lot of social media users who look to these ads for purchasing recommendations.
8 marketing mistakes to avoid
Your USP isn't compelling enough
A USP (Unique Selling Proposition) is what differentiates your brand from others.
If you want your startup to thrive, you will usually need to broadcast this message so it's loud and clear. Then, it becomes the clarion call that drives people to your website, where they become satisfied customers.
Aim to offer your customers something that they can't find anywhere else. If your products are too much like what everyone else is offering, you may struggle to stand out from the crowd.
When outlining your vision for your startup, it can be helpful to include why your service or product is indispensable to your target market.
You have a nonexistent customer retention strategy
Exhaustive research has shown you're three to fives times more likely to sell to an existing customer than a new one. This is why a customer retention strategy is so vital to the success of your endeavor.
This means that if somebody purchases a service or product from you, it can be a good idea to figure out a way to stay in touch. Using email marketing to offer discounts on products customers previously purchased can be one strategy to prompt customers to re-purchase.
When visitors land on your website, you can remarket to them using Google Ads. That way, they'll see marketing that's relevant to the kinds of products or services they want as they move around the web, again increasing the chances they'll buy from you again.
You're ignoring the competition
Keeping a keen eye on your competitors can help you to always stay one step ahead of them. Doing a SWOT (strengths, weaknesses, opportunities, and threats) analysis can be a great way to do this.
Try to figure out how many customers in your target audience are hungry for the solution you provide. See which of your competitors most successfully cater to this market and replicate their example.
To be a successful founder, you will usually need to have management experience. This may include an intimate knowledge of the industry where you plan to make your mark. It could also include an ability to share your company's compelling vision with employees so they get inspired to do their best.
If you don't have these competencies, you can work on attaining them by taking training and personal development classes. Voraciously reading books by visionary CEOs – and cultivating friendships with other founders – can also be great ways to pick the brains of others.
Aim to seize learning opportunities. Trends are always changing, and it can be helpful to constantly survey the business landscape to find out what customers are currently craving. This helps create a culture of constant innovation.
You're not prepared for the unexpected
Unexpected events—such as natural disasters, economic downturns, or spending shifts—happen all the time.
Taking the time to consider everything that could go wrong in your business can help you to put contingency plans in place. Over time, this can help to make you proactive instead of reactive.
Another tip is to be prepared with a backup cash reserve and be ready to pivot if the market shifts.
You haven't done any market research
Even if you have a fantastic idea for a product, it's usually wise to take the time to assess the market and establish if there is a clear need and desire for what you're planning to sell.
By doing this, you can avoid sinking lots of time, money, and energy into approaches that ultimately end up not suiting the market.
Be willing to make changes to your product or service based on the customer feedback you get. You can do this by conducting surveys, hosting focus groups, and asking questions on social media.
Make sure people in your target market try your product. Have them tell you what they like about it and what they don't, and be sure to incorporate user feedback on an ongoing basis.
You're not effectively managing your costs
Startup founders who are unable to manage costs may end up running their companies into the ground.
You usually only have a finite amount of capital – this means that you may want to be careful about your expenditures and have at least six months of cash reserves.
Aim to learn the ins and outs of raising venture capital, run marketing tests to see whether you'll be able to generate revenue with the product you're considering, and don't forget to negotiate with suppliers for the best deals.
If you can't afford an employee that would be a tremendous asset to your organization, you could offer equity in place of a salary. Remember, the more you save, the more you can reinvest in your business.
You don't have a strategic marketing plan
The growth of your startup can be hugely dependent on a solid strategic marketing plan.
People will usually struggle to become customers if they don't know you exist! Simply having a fantastic product or service is often not sufficient to ensure sales – you will usually also need to form a strategy for how you will raise awareness of your product.
With a strategic marketing plan, you can confidently promote your startup's services and products. It can be a great tool for precisely identifying your target market, the marketing channels you'll use, and the methods you'll deploy to turn prospects into long-term customers.
Reduce costly hiring mistakes with Hunt Club
Hiring the wrong team members for your startup is another way your startup can fail. If you can't afford to make mistakes like this, you may want to enlist the expertise of a network recruiter.
Network recruiters take the guesswork out of recruiting decisions because they know exactly what to look for. Here at Hunt Club, we have access to cutting-edge resources and skilled talent pools that yield high-caliber candidates you're unlikely to find anywhere else.
Call us today!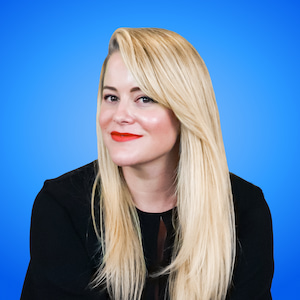 Amanda Price
---
Stay updated. Subscribe to our blog.