Startups all over have had a rough time throughout the COVID pandemic, and those in Charlotte, NC, are no exception.
However, they're starting to recover, and many of them are poised to make an even bigger impact.
COVID-19 impact on Charlotte startups
Like every other area of the country, COVID-19 has changed how Charlotte startups work.
Tech companies wholeheartedly embraced remote working after being forced to do it because of the pandemic. Now, they increasingly don't want to shell out exorbitant sums of money to rent office space in places like New York and California. This is making Charlotte a desirable place to launch startups.
Because remote workers don't have to commute, this gives them more choice about where they live. This has resulted in a migration of workers from cities to rural areas.
Because of remote work, startups have changed the definition of a company away from being geography-based to people who share their entrepreneurial passion in a virtual space. Many Charlotte startups now consider online meetings to be the new normal - often saving time on commutes and increasing efficiency and collaboration.
State of the startup scene in Charlotte
Charlotte, NC, is one of the best cities in the country to launch a startup.
It ranks number three on WalletHub's list of the best large cities to start a business and has the same numerical ranking on CNBC's similarly titled list.
Last year, Charlotte was listed on CompTIA's annual Tech Town Index, ranking the best cities in the country for tech jobs. It came in number five behind Austin, Dallas, Raleigh, and San Jose.
North Carolina has competitive grant and incentive programs for companies that invest in the state and create jobs, which has helped to increase demand for tech jobs by 17%.
8 Charlotte startups to look out for
Rebundle
Ciara May founded Rebundle - which manufactures plant-based, environmentally-friendly synthetic hair used for styles that involve braiding - in 2019.
Historically, this hair has often been made from toxic chemicals that cause scalp irritation and painful reactions. With Rebundle's biodegradable hair, once a wearer is finished with the hair, it can be added to a compost bin or discarded with yarn waste, making it far more environmentally friendly.
May attributes the company's quick rise to the top echelons of Charlotte startups to establishing a viral social media presence, commenting: "Social media did its job. All we did was put it up, and the community took it from there."
May earned a first-place honor at Venture for America's Side-Project-a-Thon in 2019 for her innovative work.
Amicus.io
The philanthropic community has significant financial resources that have the power to change humanity for the better. However, their technology infrastructure is often outdated and full of inefficiencies.
Enter Amicus.io, a fintech company started by Cor Hoekstra and Walt Ruloff in 2017.
Amicus.io has created an innovative platform that helps align donors, financial institutions, companies, and philanthropic organizations to help make donations easier.
The company's platform officially launched last November. This was also the month it announced an $8.7 million Series B raise.
Rabbu
Let's say you own an investment property, a second home, or a garage apartment - you might just want to generate rental revenue without dealing with the annoying hassles of short-term rental management.

Emir Dukic, James Strong, and Trent Hawthorne founded Rabbu in 2017 to solve this exact problem.

The company uses cutting-edge technology to help real estate investments find homes, condos, and apartment buildings to buy. They also take over every part of the property management process for their clients.

Troy Medicare


Flaviu Simihaian and Josh Young founded Troy Medicare in 2018. It's a platform designed to provide affordable and accessible health insurance to older people in rural and underserved communities. Coverage is available to anyone eligible for Medicare part A or B.

Troy Medicare was the first Medicare Advantage plan to adopt the National Average Drug Acquisition Cost (NADAC) pricing standard. This makes drug pricing transparent for pharmacies and individuals that are members of its network.

Last year, the enterprise raised $10 million in a Series B funding round to expand its tech and grow its customer base.

Atmos


In 2019, Nick Donahue, Austin Kahn, and Matt Rastovac launched Atmos to give homebuilders an easier way to construct the home of their dreams.

"The only way to improve housing affordability in the US is to build more houses, and the building of new, custom homes has long been a confusing, unreliable process," says Evan Moore, a Khosla Ventures partner. "Atmos enables significantly more people to build the homes they want."

The startup allows homebuilders to access all the information they need to build their dream home using a central database. This streamlines what was formerly a cumbersome process where those who wanted to construct a home faced a confusing and exhausting search for the right architects, builders, and realtors.

The company got its start at the Y Combinator. It underwent two funding rounds last year—a $2 million round during the summer and a $4 million round in the fall.

Light and Charge Solutions


Margaret Kocherga founded Light and Charge Solutions in 2019 to find ways to manufacture more cost-effective materials for the electronics display and OLED market.

Kocherga began her research as a member of the Ventuerprise Launch NSF I-Corps discovery program. After receiving a $10,000 seed grant from the NC Idea Foundation, she set up a lab on the UNC Charlotte campus. Her company was then accepted into the National Science Foundation's National I-Corps program, which gave her a $50,000 grant.

Last year, she was one of five innovators accepted into Chain Reaction Innovations, an elite two-year entrepreneurship program with the US Department of Energy's Argonne National Laboratory.

Undergrads


Thomas Mumford and Chris Dyer founded Undergrads in 2017. The company connects college students with people who need a mover.

The startup's objective is to build connections between local university students and the surrounding community by offering a platform for customers to seamlessly submit job requests. They don't provide the truck—only the labor. They pride themselves on being much more affordable than other moving companies.

The Undergrads app is like a rideshare platform. Customers submit their information, and students receive a notification. This allows them to apply for the job, be approved, and get paid on the same platform.

The duo is currently working on another venture they call Technology Home Services, which helps people set up their tech devices.

Passport


More than 1,000 agencies, universities, and cities use Passport to manage parking and other mobility infrastructure. Since its founding, it has processed over $2 billion in mobility-related payments.

Earlier this year, it raised $90 million to pursue further growth. Specifically, it used the money to explore how cities can safely re-open their streets as pandemic restrictions were lifted.

According to the company, the plan is to use the money to "further improve the company's digital platform infrastructure to help cities maximize the use of curb space in a way that is safe, equitable, and creates positive community engagement."
What the best Charlotte startups do differently
There are some things that the best Charlotte, NC founders did that helped them stand head and shoulders above their competition.
First, they didn't let rejection take the wind out of their sails but often persisted until they were able to make their vision a reality.
They were also exceptional at coming up with disruptive ideas that shattered outdated business models. By doing this, they created tons of value for customers.
Lastly, they focused on the team instead of the individual. Employees are the lifeblood of any startup, so they knew they needed a top-notch recruitment process to source the best candidates.
If you want to fine-tune your hiring process to provide you with a steady stream of high-caliber talent, call Hunt Club today!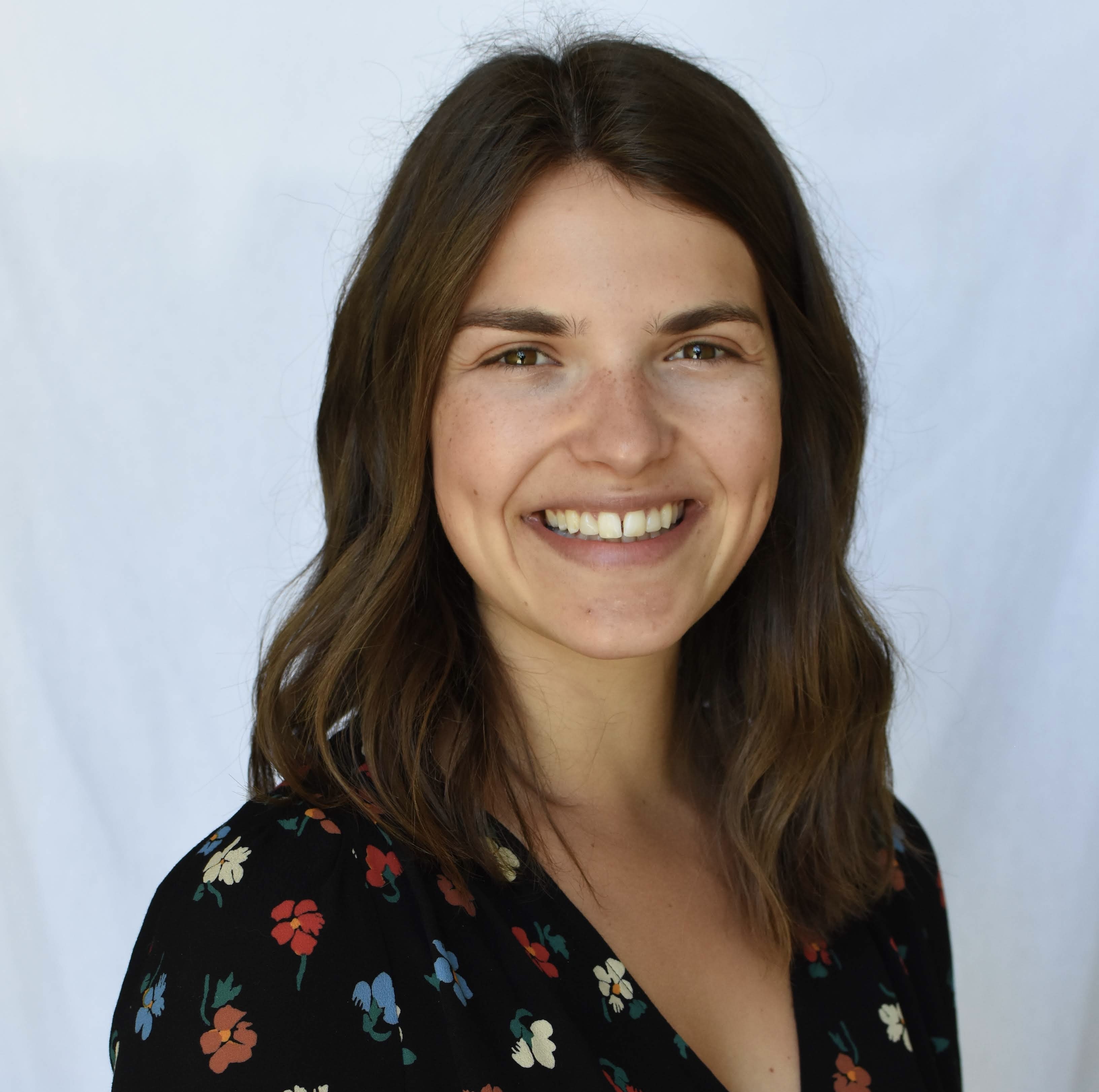 Kristin Bachman
---
Stay updated. Subscribe to our blog.