Most people think of Chicago as the home of deep-dish pizza, jazz music, comedy, the Sears Tower, and a whole lot of windy weather. But did you know that Chicago is also a major global hub for startups?
The windy city is also a growing tech city, with business-friendly regulations and a focus on innovation. With some of the nation's most elite schools nearby, Chicago also draws top talent for its newest business ventures.
Thinking about investing in a startup or beginning your own company in Chicago? Read on to learn about six of the top Chicago startups to keep an eye on in 2021.
The State of the Chicago Startup Scene
Is Chicago the new "it girl" of the startup world?
Technology is the city's fastest-growing sector, and the pipeline of innovative talent is only increasing. The city has nearly 2000 active startups and has bet big on producing some of the world's brightest "unicorn" companies in 2021.
A few years ago, Chicago's most prominent tech leaders created Chicago's Plan for 2033 – or P33 – to invest in Chicago as a thriving tech and startup hub. P33 brings together political, business, and financial power to establish a strong future for the city.
In December 2020, a coalition of Chicago businesses, politicians, and investors released a report that showed Chicago is the number one city for return on venture capital investment. Because of the relatively low cost of living, overhead, and more, investors often see incredible returns as many Chicago startups achieve unicorn status.
In 2021, to reinvigorate Chicago's post-pandemic business scene, that same coalition formed a diverse recruitment and networking tool, Techicago, and launched the Come Back to Move Forward campaign.
These initiatives channel resources, dollars, political heft, and business muscle into Chicago's startup network and invite more tech talent to come and call Chicago home. Fresh talent settles in Chicago for several reasons:
Chicago has a relatively low cost of living for a major U.S. city. While it's the

third

most populous city, it's way down at

15th

in cost of living.
Chicago forms a part of a tech talent pipeline. With some of the best universities in the country, Illinois ranks

third in the U.S.

for turning out computer science graduates.
Chicago is home to over

6,150

tech companies.

34%

of Chicago's startups are women-owned – the highest percentage in the world.
Chicago is known as a welcoming city with a hard-working and collaborative culture.
In the past five years, 378 new startups were founded in Chicago – and counting. Here are six of the latest standouts.
BloXroute Labs
BloXroute Labs was founded in 2017 and aims to make blockchain technology work better and faster.
Blockchain began as an infrastructure solution for buying and trading Bitcoin and other digital currencies – but has the potential to provide support for all kinds of secure data and transactions in the future. The technology is essentially a digital ledger that stores a history of transactions securely and without the need for a centralized authority.
BloXroute is the tech that can connect multiple global blockchain networks and help them communicate faster and more efficiently. This can enable thousands of transactions per second, allowing users to work at scale in a way never seen before.
Uri Klarman, who was completing a Ph.D. in interdisciplinary networks at the time, founded the company. He founded the company with his professor, Aleksander Kuzmanovic, who has extensive tech and networks experience. They grew from 5 to 20 employees in their first two years and raised an impressive $10 million in their Series B round of funding.
Clearcover
Clearcover is a car insurance solution that promises to simplify how we pay our bills and reduce the cost of auto insurance.
Founded in 2016, they have raised $304.5 million to date and have 204 employees.
Clearcover's app digitizes the auto insurance process and makes all your plan information, claims, and more available at the touch of a button. They also streamline bills and payments and aim to keep costs down for users. So far, the app is available in 17 states and counting.
Kyle Nakatsuji and Derek Brigham co-founded Clearcover. Nakatsuji has a background in startups and venture capital, while Brigham brings years of experience in insurance. The company was named on Glassdoor's 2021 list of Best Places to Work for a company of its size.
Forager
The logistics startup Forager was founded in 2018 and has already raised $14.8 million and hired over 132 employees both in the Greater Chicago Area and beyond.
Forager works to simplify cross-border shipping for both carriers and suppliers through Mexico, Canada, and the US.
One of the co-founders, Matt Silver, comes from a true logistics family – his father founded Coyote Logistics, which was sold to UPS in 2015 for $1.8 billion. Matt has translated that family experience into a truly unique solution to the issue of overpriced, slow, and clunky logistics systems.
Forager has had great success and recently launched a new feature, the SCOUT platform, which allows users to instantly access pricing, book, and track any truckload across the United States, Mexico, and Canada. By automating the most expensive elements of cross-border logistics, Forager also cuts costs for carriers and suppliers.
Fyllo
Fyllo (pronounced fee-low) supports CBD and cannabis companies in navigating the ever-changing marijuana market.
The SaaS company has raised $58 million and has seen 97% employee growth since beginning in 2019.
Chad Bronstein founded Fyllo as a one-stop-shop for marketers within the cannabis industry. Bronstein's experience in investing in and scaling startups set him up for massive success with Fyllo.
The company provides media, demographic, retail, scaling, and compliance solutions all in one place. WIth the cannabis market in the U.S. constantly changing, it can be difficult for companies to know when, where, and how to sell their products.
Fyllo monitors local and regional regulations with a proprietary algorithm to help cannabis companies stay within the law and market to the right demographics. It also provides marketing tools to safely and efficiently sell to the top markets.
Mavely
Mavely is a startup in the retail space that leverages retail partnerships to provide cash-back options for consumers.
By incentivizing consumers to shop through the app, they also offer exceptional visibility and "free" advertising to the more than 200 direct-to-consumer brands on the platform.
Mavely was founded in 2019 and raised $1 million within its first year. Mavely focuses particularly on women-owned brands and markets to its over 85%-female consumer base. The app essentially allows each user to become a small influencer within their network, find new brands, and make money while doing so.
Evan Wray, Peggy O'Flaherty, and Sean O'brien - three experienced investors and entrepreneurs - co-founded Mavely. They built the company to provide a supportive network for consumers and retail brands to gain better visibility and a better shopping experience.
VillageMD
VillageMD is a healthcare solution that supports primary care physicians with a streamlined, state-of-the-art system to deliver the most excellent care.
Founded in 2013, VillageMD is a response to the massive obstacles that doctors often face in accessing the tools and processes they need to provide value-driven care.
The three founders – Tim Barry, Dr. Clive Fields, and Paul Martino – envisioned an affordable healthcare system designed around primary care. The system is based on the assertion that primary care physicians know their patients best. The technology provides data, procedure, and communication-related tools to make accessing care easier for patients – and accuracy of care better for doctors.
VillageMD works for patients in clinical settings, over virtual appointments, and even at home. The company has already funded $491 million and has over 700 employees. A true disruptor in the healthcare space, VillageMD may help transform the costs and value of healthcare in America.
Want To Get Your Own Chicago Startup Rolling?
Convinced that the Chicago startups scene is ready for your next big idea? With the cost of living and an incredibly startup-friendly business environment, the only thing you need is an idea and, of course, some talented employees to make your dream a reality.
A key element of a startup's success is finding the right talent pool to work with. If you're starting your next company and wondering where to go to find top-caliber talent, we recommend signing up for Hunt Club.
With a growing network of over 10,000 subject matter experts, 500 companies, and over five million candidates, we make recruitment and hiring easy. We leverage our network to provide trustworthy referrals and place talent in the perfect role. Get support in executive recruiting, candidate pipeline, and drawing top talent.
Sign up with Hunt Club and take the next step toward launching your startup.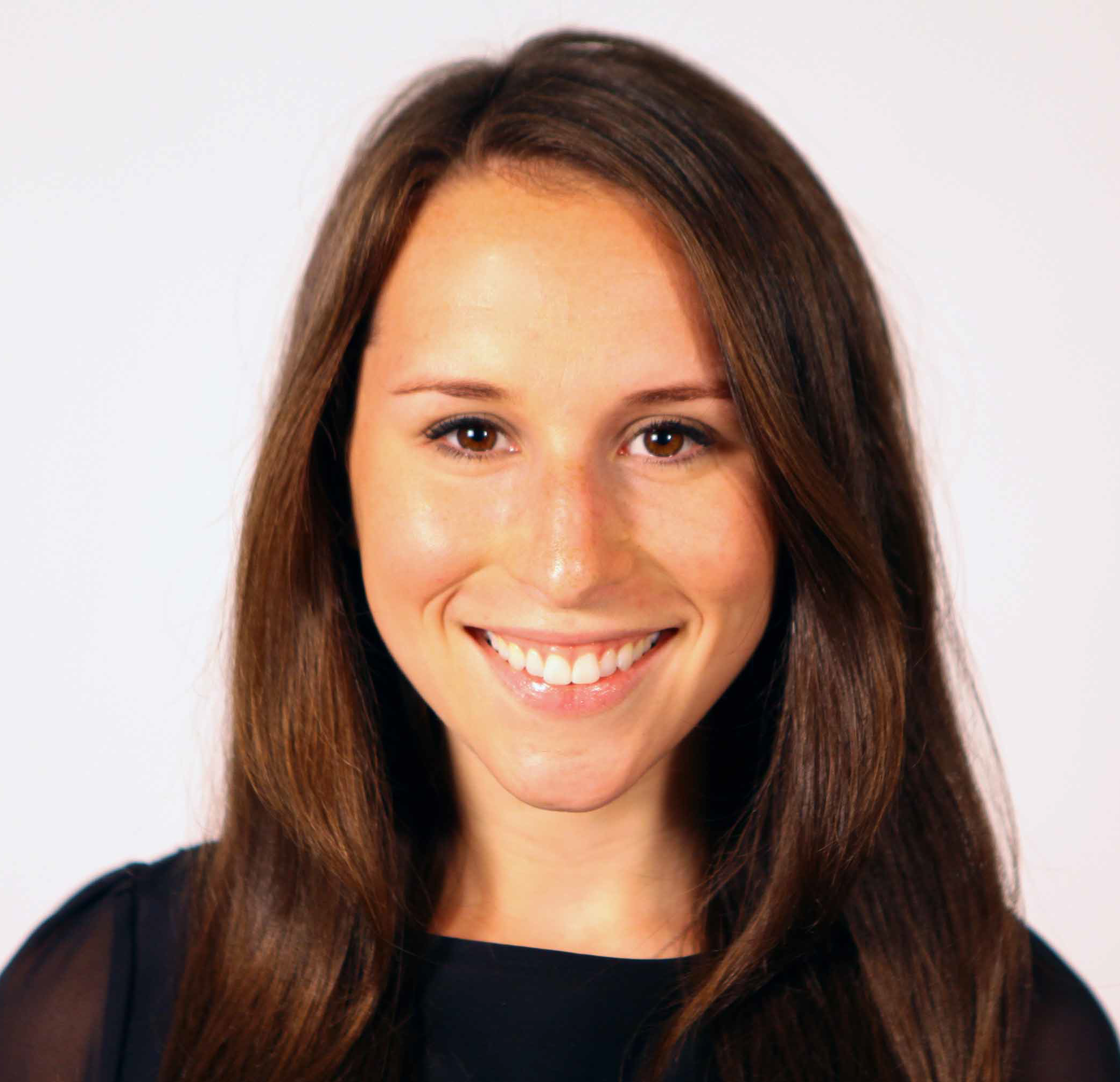 Morgan Lichtenstein
---
Stay updated. Subscribe to our blog.