San Jose is the birthplace of Silicon Valley. With tech behemoths such as Google, Adobe, and WeWork holding a significant presence in the city, startups of all kinds are inspired to unleash their entrepreneurial spirit and offer their innovation and creativity to a world desperate for solutions.
The city is justifiably proud of its thriving ecosystem of talent, infrastructure, and research. This creates opportunities for founders hoping that their startup will achieve rarified unicorn status one day.
How to disrupt an entire industry
The best San Jose startups (like all other ones) are usually pretty good at disruption!
According to Luay Rahil, founder of Lead with Integrity, "every business disruption started with personal displeasure, and every innovation started with frustration."
The disruption of the taxi industry began when Travis Kalanik and Garret Camp found themselves in Paris stuck and unable to hail a taxi. Kalanik asked Camp, "What if you could request a taxi ride by tapping your phone?" At that moment, Uber was born.
Rahil says that one way to disrupt an entire industry is to write down all the things that frustrate you. Then, channel this displeasure into finding ways to be disruptive. To do that, you'll usually need to target a need that can be met more effectively than the solutions currently being offered.
Another way to be disruptive is to put power back into consumers' hands. That's precisely what Uber and Airbnb did. Both startups gave users more options. It created a free-market review system around drivers, hosts, and customers, resulting in better quality services.
You can also find a market that big competitors ignore and find ways to better serve this sector. For example, only 9% of Generation Z use Facebook as their primary social media platform. Monkey is a social media app that caters to this crowd. It seeks to attract this younger market by incorporating Gen Z trends and fashion into its app.
When an industry has been around a long time, a single business model often rises and displaces all others. One great example of this phenomenon is social media - although most platforms are free, you must allow your personal data to be used if you want to continue using them.
That's because the actual customers are advertisers, and users are the product. This has created rampant dissatisfaction on the part of consumers who want their privacy back. There's an opportunity for a startup to disrupt this industry by making the consumer once again the customer instead of the product.
Trends in the San Jose startup ecosystem
San Jose, CA, known by many as the "Capital of Silicon Valley," is California's third-most populous city and the 10th most populous in the US.
In 2018, Business.org named San Jose the fourth-best city for entrepreneurs, and Expert Market ranked the city as the sixth-best for minority entrepreneurs. The Kauffman Index lists the city as sixth in the country for entrepreneurial growth.
The effects of COVID-19
Over the last ten years, Latino entrepreneurs in San Jose were the fastest-growing business owners in the country. However, COVID-19 quickly reversed many of the gains they were making.
The Stanford Latino Entrepreneurship Initiative says that 96% of Latino business owners felt immediate adverse effects from the pandemic - a higher rate than any other demographic. Latino residents of the city became infected with the virus at rates four times that of White residents.
In East San Jose, one in every ten citizens tested positive for COVID. Many Latino entrepreneurs have racked up thousands of dollars in rent debt due to their inability to operate their businesses. The recent surge in COVID is causing breakthrough cases - cases in which vaccinated people contract the virus. Some entrepreneurs have had to shut down after vaccinated workers became exposed.
However, the San Jose startup community is resilient and we're sure will bounce back once the pandemic is over.
5 San Jose startups to watch out for
Cohesity
Cohesity focuses on secondary data storage. This means its platform helps enterprises consolidate their non-mission-critical data, including analytics, backups, and development copies.
Approximately 80% of a company's storage capacity is taken over by secondary data. This can be expensive to maintain and is a poor use of company funds because they rarely (if ever) need access to this data. On top of that, it can be incredibly challenging to analyze all that data.
Mohit Aron, who previously co-founded Nutanix, started the company in 2013. "My vision has always been to provide enterprises with cloud-like simplicity for their many fragmented applications and data —backup, test and development, analytics, and more," Aron said. "Cohesity has built significant momentum and market share during the last 12 months, and we are just getting started."
In 2018, Cohesity had a valuation of $3.70 billion.
Automation Anywhere
Automation Anywhere's AI-based robotic process automation platform has been a boon for businesses of all kinds. Its software is simple to use by anyone with an Internet connection and can be used on any device that executes workflows and processes.
Automation Anywhere gives companies the tools they need to automate repetitive and tedious manual tasks. This can result in dramatic productivity gains, an optimized customer experience, and more engaged employees. Its intuitive drag-and-drop actions and visual flow charts enable non-technical teams to automate on their own.
Lacework
Mike Speiser, Sanjay Kalra, and Vikram Kapoor started Lacework in 2015.
The company provides security for cloud-based infrastructure, helping detect threats to enterprises that utilize platforms such as Amazon Web Services, Microsoft Azure, or Kubernetes.
In January of this year, it raised $525 million in a funding round, pushing its valuation to more than $1 billion. The round was led by Sutter Hill Ventures and Altimeter Capital.
Mike Speiser, managing director of Sutter Hill Ventures, said, "We believe Lacework has a really good shot of being the top vendor in the world." So far, the company has had four funding rounds and 13 investors.
Signifyd
Signifyd is the world's largest provider of guaranteed eCommerce fraud detection.
Its cutting-edge solutions help companies stem the tide of the billions of dollars lost in chargebacks, customer dissatisfaction when their cards erroneously get declined, and fraud investigation costs.
The company uses big data, machine learning, and domain expertise to provide a 100% fraud guarantee. Online retailers use the software to offer a worry-free, secure experience to their customers. This shifts the liability for fraud away from retailers, allowing them to increase sales and establish markets in a risk-free way.
This year, the company raised $205 million in a Series E funding round, bringing its valuation to $1.34 billion. Owl Rock Capital led the round, and FIS, CPP Investments, and Neuberger Berman participated.
Vectra
In 2020, data breaches cost users a whopping total of $3.86 million, according to a report from IBM and the Ponemon Institute.
The report shows a 1.5% decrease in costs from 2019 but a 10% rise over the last five years. Besides that, a growing number of cloud users are experiencing the horrendous effects of hostile account takeovers.
Hitesh Sheth, the founder of Vectra, wants to protect companies from the devastating effects of data breaches by providing AI-powered network detection and response services. Its platform sends security-enriched metadata to data lakes and event management systems and then combs through the data for security threats.
The pandemic has caused a massive shift to the cloud. Because of COVID-19, organizations needed to protect the health of their employees by pivoting to remote work, and using cloud applications allows collaboration from anywhere.
This meant finding new solutions to protect assets and users because traditional network security wasn't up to the task. Vectra was able to provide solutions that addressed this issue.
Algorithms seek out anomalous behavior on compromised devices and alert IT teams. This automates cyber attack mitigation. Supervised machine learning trains Vectra's threat detection models and unsupervised machine learning identifies attacks that haven't been previously seen.
"For us, it all starts with collecting the right data because attack behaviors always vary. We're continuously creating machine learning models for any type of new or current threat scenario," Sheth said. "AI-based security defenses are the right tool for modern network defenders, not because current threats will become some dominant force, but because they are transformative in their own right."
The startup raised $130 million in funding this year, bringing its valuation to $1.2 billion. The company will use this money to expand into new markets and countries.
Outsource your hiring to Hunt Club
Whether you're a brand-new startup in San Jose seeking to make its mark or a papermaking company that goes way back to 1801, Hunt Club can help you to fill all your open roles.
Our proprietary recruiting technology and pool of over five million candidates can help you get the top-tier talent you need to fuel the next stage of your growth.
Reach out to us today!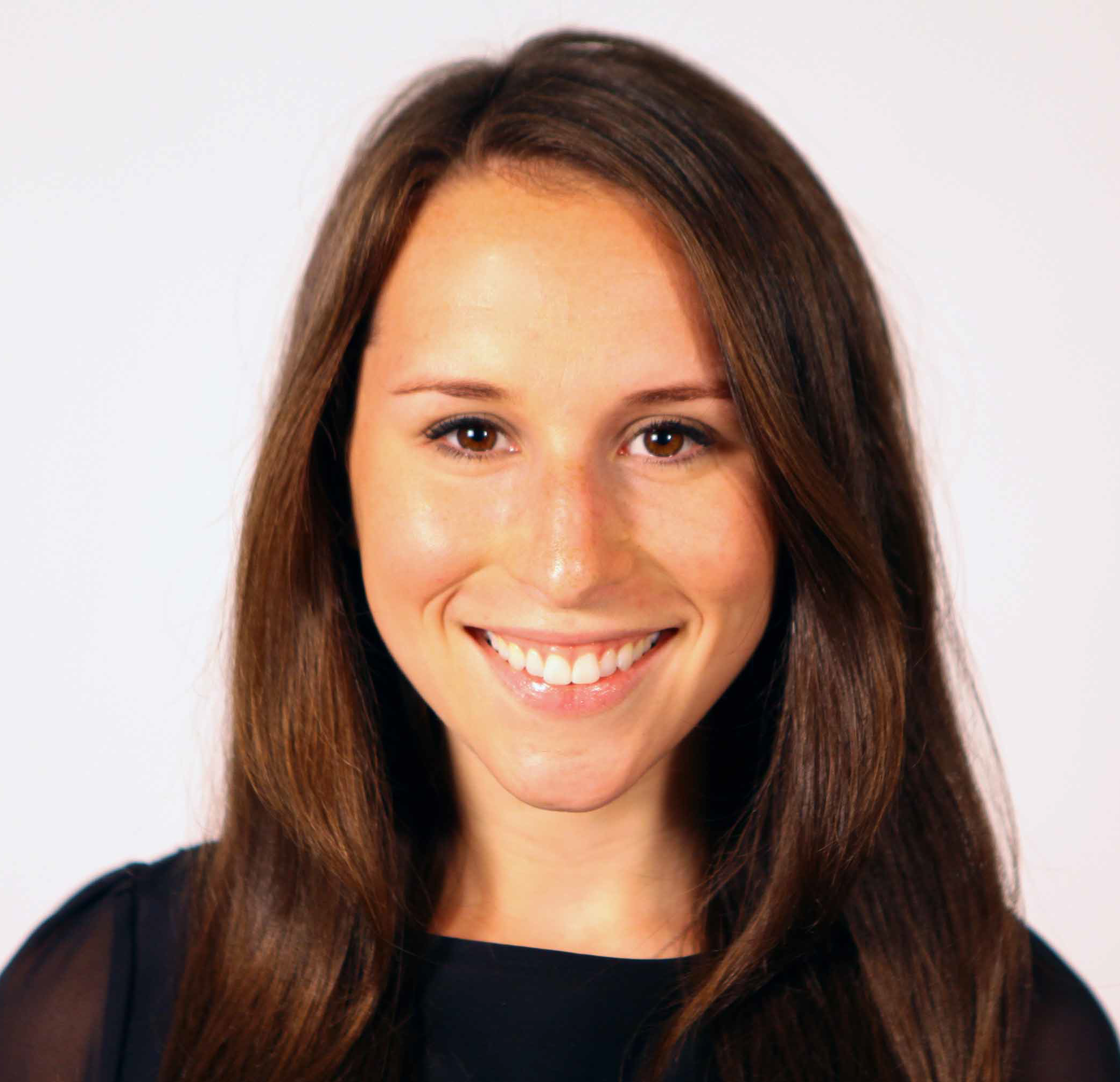 Morgan Lichtenstein
---
Stay updated. Subscribe to our blog.