As Head of Talent at Lead Edge Capital, Andrew Reid leads the strategic vision for talent acquisition, retention, and job satisfaction at the multi-stage growth equity firm. After two unpredictable years, 2022 presents an opportunity for employers to further evolve to meet the new needs and expectations of employees and job seekers.
In a 1:1 discussion, Andrew shares his top five insights with Matt Crumrine on the importance of staying competitive in a candidate-driven market, value addition, and the importance of diversity, equity, and inclusion in the workplace for 2022.

1. Hiring top talent will continue to be competitive as the trend of a "candidate's market" rolls over into 2022.
"The phenomena we have been experiencing through 2021 will likely continue into 2022. Several contributing factors have caused the talent landscape to shift to a 'candidate's market', making it difficult for companies to hire top talent for functions across the board. The amount of emerging, exciting companies with increasing valuations continues to increase, which attracts candidates at all levels. How does a company then assess who is qualified? How should they pay these individuals? Where should teams be located? These questions are top of mind for all founders and executive leaders and will be increasingly relevant to solve in 2022."
2. Investors need to provide more than just funds; they need to provide value, too.
"The amount of private investment institutions has skyrocketed in recent years and will continue to grow into 2022. That means startups will have a more difficult time identifying the best investors for their stage of business amidst all interested parties. At Lead Edge Capital, we feel that creating value for your investments is the difference maker, and if you can provide that value addition, you will win at the end of the day."
3. As remote work expands, HQs no longer need to be centered in huge tech hubs.
"The pandemic has had a notable impact not only on how startups conduct business, but where their employees can be located. Very smart and driven entrepreneurs capitalized on their influx of time at home and decided to act on their ambitions of starting businesses, which contributed to the Great Resignation, also creating some fascinating innovations. As those ideas grew into companies, founders quickly realized they no longer needed to have an HQ centered in traditionally hot tech markets. This dispersion has impacted the investment thesis of venture capital firms where investing in companies located in 'emerging markets' or overseas has been more relevant than in years past."
4. It's not enough to simply attract new talent; you need to invest in keeping your talent.
"In just the last year, the ways companies attract talent has quickly evolved, but retaining top talent will be more important in 2022. With an attractive candidate market, companies will need to invest in retention strategies which will include engaging their employees on a personal basis. There are some interesting solutions in the market that help enterprises with this exact strategy."
5. Many voices are better than one.

Diverse, Equitable, and Inclusive (DEI) workplaces increase creativity, innovation, and job satisfaction.
"DEI programs have been baked into Lead Edge Capital's DNA. On the investment side, we have invested in female-founded/led businesses including Bumble, Knix, and Skims. Our Limited Partner network is our focal point and consists of a diverse group of successful individuals. Every talent search we conduct, whether internally at the firm or externally for our portfolio companies, has a focus on diversity & inclusion; they are actual metrics we track and promote!"
If you enjoyed this post, check out additional insights and predictions for 2022.
Hunt Club partners with high-growth tech companies to build world-class teams. Learn more.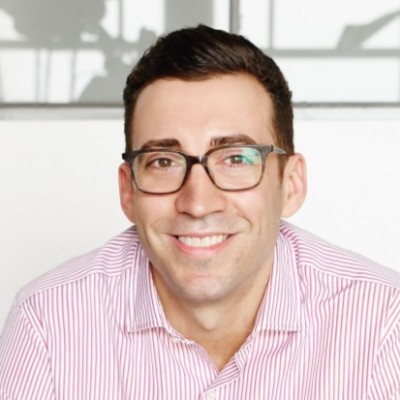 Matt Crumrine
---
Stay updated. Subscribe to our blog.