Employee expectations have dramatically changed, forcing leaders to quickly prioritize strategies that effectively retain and attract top talent.
From compensation to building authentic relationships, President & CFO of Codeverse, Dan Gloede, shares his top insights with Chris Bordeaux on the future of what it means to connect and incentivize as leaders think ahead to 2022.

1. Meaningful connection isn't limited to in-person office models.
"Leadership, and mentorship, for employees will evolve dramatically as hybrid and remote work normalizes beyond a 'just get through it' stage, to the new 'norm'. Offices were an amazing crutch for leaders to take advantage of unplanned relationship building across teams and employees. Employees could observe interactions between colleagues, vendors, and customers; helping to establish and reinforce cultural values by osmosis. With the shakeout of the Great Resignation, I think it's more essential than ever to define a strategy for carving out authentic relationships with your employees, in order to truly engage in long-term relationship building. Your online presence (yes, outside of work), your posture and energy in video meetings, your availability to carve out meaningful 1:1 conversations with employees will all take greater importance in the quest to retain and develop top talent."
2. Compensation is no longer just about salary.
"Establish better compensation structures. Unfortunately, startups are at a disadvantage from larger companies in their ability to compete with wage inflation. Employees no longer will accept owning large portions of their insurance premiums, lack of matching on 401K plans, skimpy maternity/paternity policies, and worst of all, illiquid equity packages. I see early and growth-stage businesses doing more benchmarking on non-salary compensation, restructuring traditional equity strategies to include potential for shorter term liquidity, etc., to demonstrate how venture-backed private companies can compete against more established entrants on different quadrants."
3. Investing in your peoples' personal growth goes a long way in retaining your top performers.
"Outside of compelling mission and values, top talent want to know how you plan on investing in their growth. Do you incorporate Masterclass into your benefits package? Do you have a development plan for their position to grow within the company, or a perspective on how they can leverage the skills they build working alongside leaders to prepare for their dream job? It's more essential than ever to compete outside of the numbers."
"Outside of compelling mission and values, top talent want to know how you plan on investing in their growth. It's more essential than ever to compete outside of the numbers."

- Dan Gloede, President & CFO, Codeverse
4. The way people incentivize performance will evolve.
"You know all those lunch, swag, and employee engagement budgets? They're going to shift to company retreats, and rewards for amazing performance with cool experiences, allowing employees to take advantage of the shift to remote work while also improving their lifestyle."
5. People want to connect with people. Dig deeper into the why behind what you do.
"I do what I do because I love to learn and experience new things. To push myself to a place where I'm uncomfortable. And I do it because I want to help others achieve their goals."
If you enjoyed this post, check out additional insights and predictions for 2022.
Hunt Club partners with high-growth tech companies to build world-class teams. Learn more.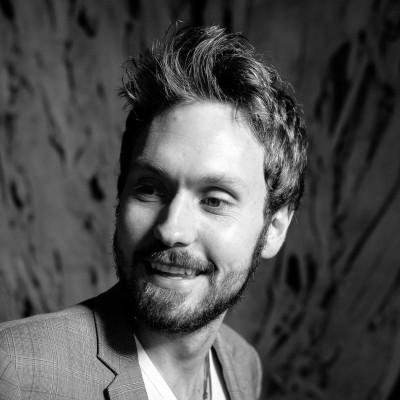 Chris Bordeaux
---
Stay updated. Subscribe to our blog.