The food and beverage industry has had to fundamentally change how they do business. As consumer habits continue to shift, 2022 will again present an opportunity for the industry to further evolve to meet expectations.
In a 1:1 discussion, Michelle Zavolta, Chief People Officer at BurgerFi and Anthony's Coal Fired Pizza & Wings, shares her top 5 insights with Lila de la Chesnaye, General Manager at Hunt Club, on the future of leadership, people, and using the challenges of COVID-19 as a catalyst for change in the industry.

1. Great leaders inspire action by having a "why" behind what they do every day.
"I began my career in Human Resources with a why in mind. My why is rooted in the appreciation that most of us work out of necessity. While the obvious exchange of compensation is certainly top of the list of value received for employment, my why is related to those intangibles. Regardless of how much a person enjoys their work, there is still a tremendous amount of sacrifice being made. My why is to help foster a working environment that, beyond just compensation, is rewarding and supportive to each member of the team. My why is about creating a space for people to work with a high degree of satisfaction where those individuals feel supported and inspired. I lead with the intent of creating the best work environment for our team."
2. Leadership can be found in every corner of your organization.
"For all its challenges, the pandemic also served as an opportunity to showcase what we are capable of accomplishing. Those who navigated obstacles at all levels of the business now better understand how resilient and resourceful we can be in the face of adversity. Building on this experience in 2022 will involve further developing those team members who provided key contributions and begin to shape the career paths of those who emerged as leaders during this time. In many ways, the pandemic experience has reshaped the profile of what we desire in talent among our teams."
3. In unexpected times, simplify and strengthen your organization from within.
"Our business has changed for the better for a couple of reasons. We used the pandemic as the catalyst to simplify, from the menu to our processes to decision making. Additionally, we put a tremendous focus on communication throughout the organization. Staying connected to the team with a lean-to compassion and empathy, even when the news was not great, built trust and a stronger, more cohesive team."
4. Strategic flexibility gives your company a competitive advantage.
"The forced shift in 2020 and 2021 highlighted the importance of both flexibility of business strategies as well as the importance of the people executing those strategies. As an HR leader, it is more apparent than ever that teams need to be developed with flexibility in mind. Key team members in leadership roles should carry the characteristics of a self-sufficient and present minded person. The ability to focus on solutions in times of adversity, and equally as important, the skill set to pivot when necessary lead the focus in talent acquisition, people planning, and development of those teams."
5. Company culture will evolve as leaders reassess work-life balance.
"The lingering impact of the pandemic on the people side of the business has certainly been the shift in mindsets of employees and prospective employees. The shutdown gave us the opportunity to revisit and realign our wants and expectations with regards to our work and our work life balance. Going forward, a significant key to leadership evolution will be the ability to both understand and accommodate this new paradigm. The best practices of our evolved leaders will include strategies to bridge the gap between the desires of the team and the ongoing need to preserve and grow the brand."
If you enjoyed this post, check out additional insights and predictions for 2022.
Hunt Club partners with high-growth tech companies to build world-class teams. Learn more.
P.S. BurgerFi and Anthony's Coal Fired Pizza & Wings have a special offer for Hunt Club readers!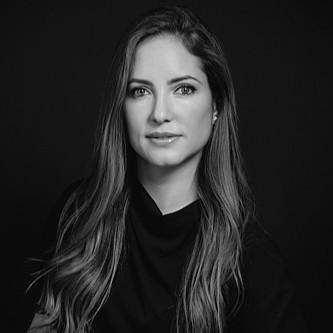 Lila de la Chesnaye
---
Stay updated. Subscribe to our blog.