These days, there's excitement galore washing over the inhabitants of Atlanta.
That's because the city is just starting to come into its own as a startup hub. Dozens of Atlanta early-stage companies are generating healthy profits by unveiling their innovative and paradigm-busting solutions to customer problems.
"This ecosystem has gained a lot of momentum over the last few years," said Daley Ervin of Engage, an Atlanta startup accelerator. "The flywheel is starting to spin and create a waterfall effect of both talent and capital."
A short history of Atlanta startup culture
Over the past several years, Atlanta has become a vibrant center of entrepreneurial ambition where startups hatch innovative ideas that disrupt industries and revolutionize entire sectors. Venture capital investment has grown to over $2.1 billion in the city.
Lots of this cutting-edge talent comes out of the network of institutions of higher learning that dot the region, including the University of Alabama, Morehouse University, Georgia Tech, and Xavier University.
The Olympics and the dot-com bubble
The 1996 Olympics was a way for Atlanta to showcase both its athletic talent and its entrepreneurial ability. Municipal power brokers pushed hard for Atlanta to become a telecom and startup hub.
Georgia Tech was famous for developing next-generation aerospace technology. Telecom and networking enterprises, key dot-com era players, were thriving. When the dot-com bubble burst, these same companies did a lot of teeth gnashing. Internet companies started failing left and right, and much of the progress Atlanta made in its startup ecosystem got erased in a nanosecond.
It was a decade before the city would get back on its feet.
The influence of MailChimp
One of the rare business successes in the years right after the disastrous bursting of the dot.com bubble was MailChimp, which began operations in 2001. This was a bootstrapped business that was hugely influential in the formation of many other companies.
In 2018, Forbes put the company's valuation at $4.2 billion, with $600 million in revenue. However, many other startups around this time struggled to find their footing.
The Atlanta tech renaissance
The Atlanta tech renaissance didn't happen until around 2006. That year, Internet Security Systems was sold to IBM for $1.3 billion. This was a remarkable achievement for Chris Klaus and Tom Noonan, the co-founders who started the enterprise out of a garage.
The rise of startups helped revive Atlanta's investment community, which had been on life support for quite some time. Venture capital, which had been scarce right after the dot-bomb, started to flow back into the city.
Atlanta began to be known for its bold business initiatives again.
The current startup scene
These days, a critical mass of top-tier talent is coming out of the city's startups, infusing the municipality with feverish excitement.
Blake Patton of Tech Square Ventures, said "...I hope in the next 5 years the Southeast will emerge as a leader in producing successful startups founded by diverse entrepreneurs and built with diverse teams. It's not just a moral imperative–with half the nation's black population, the Southeast must succeed in engaging under-served entrepreneurs to lead – and you can't tackle diversity nationally without tackling it in the Southeast."
One of the brightest entrepreneurial centers in the city is Atlanta Tech Village. This coworking enterprise helped to jumpstart a new wave of startup formation.
"We think that the Southeast and especially Atlanta has the opportunity to become a key hub for tech startups in the next 5 years. It feels a lot like Los Angeles five years ago. The talent is here, but historically the issue has been lack of mentorship, early-stage capital, and the later stage capital as they grow and scale," says Outlander co-founder Leura Craig.
Tech behemoths are infusing the Atlanta ecosphere with significant amounts of cash. Apple recently committed $100 million to new projects such as the Propel Center, which helps foster diversity and entrepreneurship.
An Atlanta startup story
Engage is a startup accelerator supported by over 14 Atlanta-based enterprises, including The Home Depot, UPS, and Delta. By helping startups get off the ground, the organization hopes to turn Atlanta into a leading technology and innovation hub.
Early-stage B2B companies are eligible for the 10-week program that takes place twice a year. Thus far, 50 startups have completed the program and have raised over $835 million in venture capital funding.
This year, Coca-Cola joined the venture.
"We are excited about our new partnership with Engage, joining other corporations in Atlanta in attracting and supporting the fast-growing startup and innovation ecosystem that is quickly emerging in the Southeast," said Marie Quintero-Johnson, vice president and head of corporate development at Coca-Cola. "Engage provides Coca-Cola access to companies and talent with novel solutions in key areas of interest to us. It also offers the opportunity to collaborate with other Engage corporate partners."
Companies mentoring the startups provide funding and insights into areas where innovation is needed.
4 Atlanta startups that deserve your attention
SalesLoft
The lasting impact of COVID-19 will be a shift to remote, distributed, and virtual work. SalesLoft's mission is to help salespeople make that shift. It provides AI-based tools to help teams process their sales virtually.
This includes finding and following up on leads, helping them to sell with virtual coaching tools, and assisting in the post-sales process. Earlier this year, it raised $100 million in venture capital cash and is now valued at $1.1 billion.
The round was led by Owl Rock Capital. Insight Partners, Emergence Capital, and HarbourVest also participated.
Kabbage
Kabbage is an automated financing platform that gives short-term loans to small businesses and online merchants. Traditional financial institutions use income tax statements and other financial documents to decide.
However, Kabbage uses online businesses and financial service accounts to decide if a customer is creditworthy. A decision is given within minutes, and funds are immediately available.
Kathryn Petralia and Rob Frohwein are the founders of Kabbage. Their dream of helping enterprises get quick credit approvals has helped their company become one of the few unicorns in Atlanta.
One of their earliest backers was Jim McKelvey, co-founder of Square.
Calendly
Over 10 million people use Calendly every month to streamline the way they schedule their meetings. Tope Awotona founded the company in 2013 at the Atlanta Tech Village, a startup incubator started by software entrepreneur David Cummings.
"Our profitable, unique, product-led growth model has led to Calendly becoming the most used, most integrated, most loved scheduling platform for individuals and large enterprises alike," said current CEO Awotona.
Calendly got its first investment through Atlanta Ventures, based in the Tech Village. By year five, the company enjoyed a 100% growth rate, and more than 30 million users were onboard.
Last year, Calendly doubled its subscription revenue to $70 million. This year, the enterprise raised $350 million in venture capital, bringing the company's valuation to more than $3 billion. OpenView Venture Partners led the round with participation from Inconiq Capital.
SnapNurse
SnapNurse helps nursing homes, hospitals, and long-term care centers to outsource their staffing needs. The startup decreases the number of days to fill a travel nursing position from 14 days to less than two days.
165,000 workers—including RNs, LPNs, and CNAs—are currently in their database.
Cherie Kloss, the CEO and co-founder, got the idea for the startup when she was working per diem as an anesthetist. She realized how woefully inefficient the staffing system was and vowed to make a better one.
"During that time, it was all missed voicemails, phone calls back and forth, scheduling things on paper, and faxing over credentials. Things were getting lost. And I thought this was something that could definitely be changed and improved through the use of technology."
Because of SnapNurse's innovative approach to solving staffing shortages, it's becoming one of the fastest-growing of all Atlanta startups.
Optimize your hiring process with Hunt Club
At Hunt Club, we can build you a pipeline full of top-tier talent.
We leverage our extensive referral networks, proprietary methods, and some of the best recruiting experts in the industry to get the high-caliber candidates you need to accelerate your startup's growth.
Reach out today to find out how we can help your startup grow!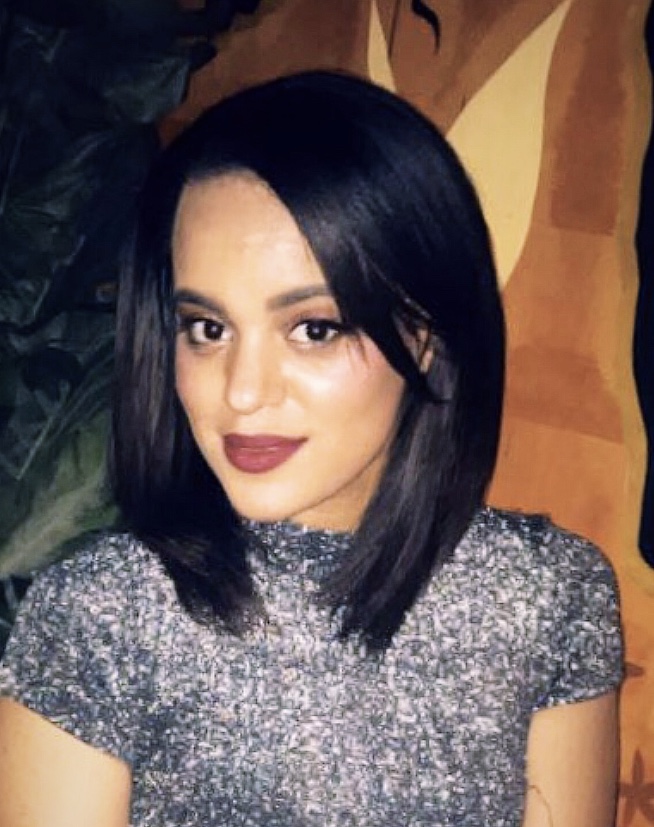 Erika Giles
---
Stay updated. Subscribe to our blog.