Growing a sales team isn't about hiring a few high-achievers and having them sell your product or service. Will they be able to make deals happen? Sure. Secure some partnerships? Probably.
This approach doesn't have the legs to sustain a business over time. It also doesn't create sales teams with longevity, and without proper vetting or recruiting practices, can increase the odds of hiring the wrong type of salesperson for your team.
Why does this matter?
Well, 74% of companies today, who admit they've selected the wrong person for a position, confess to losing an average of $14,900 for each bad hire.
And in the world of enterprise sales, where turnover is rampant—34 percent is the annual average—sales teams are constantly backfilling which leads to rushed hiring processes.
Sales teams can be filled with incredibly talented, skilled, and ambitious professionals. No matter the size or stage of a business, the result of a bad hire is costly, but it doesn't just skew your budgets and ROI.
There's a ripple effect; it goes deeper by affecting employee productivity, morale, engagement—all compromising an organization's success.
By incorporating proper vetting and recruiting practices, you can avoid the top mistakes most businesses make, and build a sales team with intention.
Key insights in this post include:
Why the wrong salespeople hurts your business and your team
4 mistakes founders make when hiring
Keys to building out sales teams
Why hiring the wrong salespeople hurts your business and your team
Hiring great sales reps is without a doubt one of the most critical aspects of running a sales department. While no one wants to make a hiring mistake, the reality is that it happens.
After investing time and money to hire and retain the sales talent, it can be detrimental but the wrong hire doesn't just throw budgets and ROI out of sorts, either.
There's a ripple effect; it goes deeper by affecting employee productivity, morale, engagement—all compromising an organization's success.
Here's how:
The new sales hire is disengaged with their work. 70% of U.S. workers say they are "not engaged" or "actively disengaged" with their work. Sales reps — the people who represent your business with its customers — are not an exception.

Disengaged sales reps can cause all sorts of problems. They start missing targets on qualifying prospects, completing sales calls, or closing business. They underperform and can be a source of friction for other high-performers. While there are several causes over time, for new hires, an immediate tell that the work is wrong fit is seeing an increase in apathy.
Low productivity. Because the new sales hire is tuned out and disconnected, their output decreases. They start missing their quotas, activity decreases or they offer excuses about why they can't work.
Longer times to coach. When new sales reps aren't producing work or performing as expected, the best leaders will step in and offer guidance to try and fix the situation. Yet, this takes time away from a leader's own priorities and running a team.
They poison the work culture. Sales reps who are unhappy threaten workplace culture. The wrong hire creates bottlenecks, forcing other reps on the team to pick up the slack.
Turnover. Finally, sales reps who are a wrong hire will leave in one way or another. When you've invested time and money to hire and retain the right sales talent, and it doesn't work out, you're left with starting the hiring process all over again from scratch.
4 mistakes managers make when building sales teams (+how to avoid them)
Sales team building has changed, and today, businesses need to think about how they are growing and empowering this next generation of leaders.
As LB Harvey, VP of Sales at Intercom, puts it:
"Today, businesses need to create a sales culture that's more than quota."
In sports, having a team of all-star players isn't a guarantee you'll win a championship. In sales, hiring a team of people with stellar track records doesn't mean success for your business. You need to make sure you stack your team with the right talent for your stage of business or size of company.
LB Harvey goes on to say, "Successful sales people care deeply about reaching and exceeding their own personal quota goals, but they care about the company too. How can you tell?
They go out of their way to deliver customer feedback to product teams.
They're dedicated to protecting your non-negotiables.
They're fired up to help the team create best practices and scalable processes.
They raise up fellow sales people along the way and instinctively understand that the whole is greater than the sum of the parts.
While it's hard to directly attribute those things to helping hit quota goals, they'll lead to a better customer experience and a better product – which, ultimately, are easier to sell. It's a win-win."
(Above is an excerpt from "Hiring for sales in a product-led world.")
With that in mind, here are four mistakes most businesses make when building sales teams today and some tips to consider when recruiting talent:
Mistake #1: Hiring the wrong salesperson at the wrong time
According to an HR Daily Advisor article, the stakes are very high when it comes to hiring salespeople. Aside from salary and training—it can mean an average of $2 million in lost sales when the wrong person joins the team.
It's also surprising how many organizations don't take the time to truly understand what sales leader they need.
There are three key questions to ask will help provide clarity on why you're hiring a salesperson:
What does my business need at this stage?
What are our projections and revenue goals in the next 6, 12, 24 months
Who are we selling to?
Is the infrastructure and sales process in place?
From there you can map out what you need.
It's critical to consider the type of person who will thrive in the kind of pace and environment your business is in, and get to this very early in the hiring process.
Is your sales process in exploration mode, like in earlier stages of a business?
If your business is in the early stages of growth, you need to hire someone who will experiment and learn: Do they like to figure things out and improvise? Are they good at hitting quota with limited resources?? Can they efficiently utilize existing resources?
If you try and bring on someone who isn't able to do these things, and prefers working in an established environment, then they'll likely become frustrated in a short amount of time.
Conversely, if your business is established, it might be best to look for a salesperson who will take your playbook and run with it. They'll be able to improve upon your process, increase revenue targets, lead velocity, and eventually help you scale the team.
If you try to bring someone with a more experiment-minded flair, then the odds of them becoming bored or frustrated very quickly is high.
Key takeaway: There are two distinct profiles of salespeople and it's key to map out the type of person you need on your team early on in the hiring process.
Mistake #2: Not learning enough about a candidate
It's critical to properly backchannel every candidate and do your due diligence in vetting the person you're considering to hire for your sales team.
Even if you believe you have a good eye and read on someone and they have the right experience, getting the insight from an outsider will help identify any blind spots.
When hiring, it's easy to overlook references and referrals. But, these are instrumental tools when judging someone's character because you are getting an outside opinion on that candidate. Most companies fail to utilize them well.
This also gives time for you to build real relationships with candidates. Take them to coffee, to lunch, bring them in and have them meet with five to 10 people in your organization.
Ask a ton of questions so you can get a good read on what the person is interested in, what they like doing, where they want to go in their professional journey. On the flipside, be transparent with what you share. Be transparent about the team's struggles, challenges, financials and opportunities.
You want potential candidates to feel wanted and to start imagining what it would be like working there, and how joining your team could change their life short-term and longer, before you've even assessed if they're wanted.
Key takeaway: Don't offer a job to someone before probing to see if they check the boxes your business needs.
Mistake #3: Lingering on a decision–from both sides of the table
The "waiting game" is the worst feeling in the world for candidates and the quickest way for a business to lose their interest.
After vetting a candidate and getting to know them, you should have a great read on someone to either move them along in the hiring process or tell them it's not a fit.
On the opposite end, if you have a candidate in mind and they are unsure, consider getting help from outsiders.
Today's talent likes to make their own decisions and form their own interests on their own terms.
It's important to give potential candidates a chance to learn about your business over days, weeks and months.
But, you can still keep the process moving forward, and get to a decision, by leveraging the relationships you have from people in your network to help speed this process along. Consider asking if they're comfortable taking them to lunch or coffee and talking to them about what they're looking for, what they want to pursue, and what they aren't getting from their current role.
You'd be surprised at how often this step is missed but always include a reason for making the ask and show value for the prospect and to protect your contact's relationship with the person you want to get in touch with.
Key takeaway: Use the relationships you have in your network to help you hire faster.
Mistake #4: Not having a flexible onboarding process in place
Most sales teams make the mistake of training new salespeople in the way they were taught–and in ways that meet their specific learning style and with the expectation the new rep will understand the material deeply and fast.
But, people have different learning styles and preferences. Understanding this is critical to onboard new sales professionals and working with them in their own individual ways of learning will help them retain new information and your business in the long-run.
Tonni Bennett, VP of Sales at Terminus has this to say about onboarding sales professionals: "Taking into account different learning styles and preferences is incredibly important in helping sales professionals to retain the information long term."
Consider all the different learning styles you can fit into your team's onboarding. Start by asking your reps how they prefer to process new information. Does role-play help them take-in concepts or do they process better while reading material?
Tonni goes on to share, "Every time we onboard, we adjust parts of the onboarding based on feedback from our new hires about how they best retain information, giving them space to absorb the material and to practice in their own way.
On top of that, we slowed down our onboarding program, stretching it across a longer period of time to make sure that at least the biggest topics and talk tracks are not taught once, but repeated or recapped several times.
Hearing, seeing and taking action on a concept over several days improves new hires' retention and long term understanding of the material, instead of simply facilitating regurgitation of the concept."
Key takeaway: Be flexible, rather than strict, in your onboarding processes, to help your new salespeople learn and retain information faster.
(Section excerpt from"How to build, manage and scale a sales team – 12 strategies from the experts")
Hire your next sales rep with Hunt Club
Hunt Club can help you find and hire an early-stage sales leader who's qualified for your stage of business. Get in touch to learn more and see how we can help you find the right candidate faster.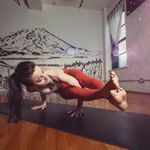 Veronica Feldmeier
---
Stay updated. Subscribe to our blog.