With an increased investment and focus on creating a positive digital customer experience, business leaders are looking for ways to accelerate digital transformation. Co-founder and Senior Vice President of Strategy and Innovation at Artium, Henry Meller, explains how Artium works with clients to execute this journey successfully.
In a 1:1 discussion, Henry shares his top insights with me, Kurt Daradics, General Manager at Hunt Club, on the value of digital transformation and the importance of innovative practices to attract and retain talent in 2022.

1. The competition for software development talent continues to increase.
"Artium was founded in 2019 by former Pivotal Software folks after Pivotal's IPO and merger with VMware– because of the demand in the market for bleeding edge, nimble software development solutions continue to accelerate at warp speed. The challenge right now however is that so many innovators and disruptors don't have the capability to successfully execute their vision. The competition for software development talent is unprecedented and only getting more fierce with every passing day. This means that many leaders know broadly what they want to achieve and why - but they lack the internal capability to execute against their vision. This is why Artium was born –to help our clients accelerate their digital transformation journeys with our "done for you" software product development offerings and more.
Artium can help organizations build a product by helping quickly refine, design, and build world-class software. We can also help build a capability by teaching and implementing best practices and methodologies from lean, agile, and design thinking. We have a deep bench of highly experienced software developers, data engineers, product directors, and UI / UX designers working in Los Angeles, San Francisco, and New York.
We've been working for a few years now with a great mix of clients from household names like Disney, Red Bull, and Bloomberg- scale-ups like Happy Money, EVgo, and Assembled Brands- as well as early-stage venture-backed startups."
2. The pandemic fundamentally changed the importance we place on online experiences.
"From everything we have seen since the start of the pandemic I think that desire to own your own destiny in the software and technology arena will only intensify - a lot of our clients over the last 18 months have been companies that knew before the pandemic that they needed to be stronger in the digital world but it was just one of many priorities. When the pandemic made online experience the only customer experience available suddenly software development became the undisputed #1 priority. It is already clear that now that the transformation towards a future-focused strategy has been adopted it won't be discarded even as we hopefully start to return to more and more in-person interaction. In other words, the digital transformation bell can't be unrung."
3. Companies will need to heavily invest in digital transformation if they wish to stay competitive.
"There is going to be an increased focus and spending on the digital customer experience. Every generation has higher standards than the last for the software they interact with. Someone turning 18 tomorrow was only four years old when the first iPhone came out - you are not going to win their business if you are presenting them with dated drop-down menus or they have to speak to someone in a call center. So this means there will be an increase in spending on digital transformation and many companies will go through a long-overdue change of thinking where they stop thinking of software as "something that IT does"- represents a cost center- but instead, they will realize that digital transformation is how they will either win or lose their category."
4. Magic happens when you invest in your talent.
"We've learned that in order to attract and retain top talent we need to think about every single dimension of what that person will need to be able to be their best–in essence creating conditions for magic. For example, we focus everything we do at Artium on the perfecting craft of software development, which attracts technologists who are already very senior and well known. Plus we create career paths for up-and-comers and have created a practice of training and mentoring for all Artisans to become masterful.
We implement practices that we pioneered at Pivotal like paired programming with two engineers sitting together side by side, that, while counterintuitive, produces higher quality products, faster. And we're pioneering new innovative methods around continuous development cycles that are getting phenomenal results for our clients. That, in turn, acts as a magnet to other similarly tenured and thoughtful technologists so there is some element of a virtuous cycle.
Plus, we offer robust cash and equity compensation packages, have extraordinary benefits like zero-cost PPO healthcare, free gym membership, 401k matching, and even things like free Headspace membership for meditation and free subscriptions to Spotify, HBO Max, etc. We also send lots of fun gifts to our fellow Artisans and take the time to celebrate our wins, together.
But even with our provenance, philosophy, the household name logos we've won, we still need help recruiting. For example, we've recently kicked off a process with Hunt Club to help us find our sales leader in the San Francisco Bay Area - and we've been thrilled with the quality of service and candidates so far, and are now talking about expanding our engagement for more roles in 2022 to support our explosive growth. To be successful and thrive, it certainly takes a village, and at the end of the day, #teamswin."
If you enjoyed this post, check out additional insights and predictions for 2022.
Hunt Club partners with high-growth tech companies to build world-class teams. Learn more.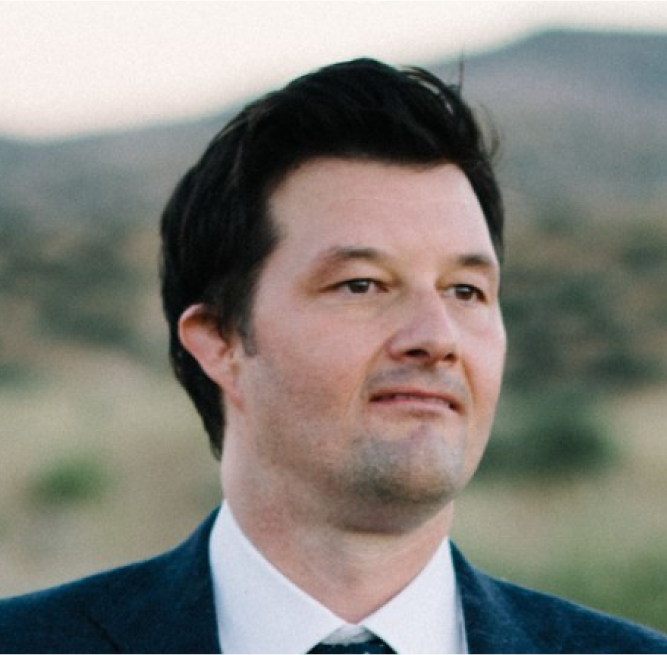 Kurt Daradics
---
Stay updated. Subscribe to our blog.