The global spread of COVID-19, the novel coronavirus, is keeping people at home. With the federal "shelter-in-place" mandate just extended through the month of April, most businesses are requiring employees to work from home for an indeterminate amount of time.
With recruiting, you're in the business of people. You might be wondering how to conduct business as usual, and recruit when everyone is forced to work in a virtual setting?
Fortunately, a lot of the recruitment process is already virtual from phone and video calls to online screens to engaging with candidates via email or text.
Download this free checklist and learn:
Everyday tips to help adapt to a new work situation
How to recruit while working outside of an office
Four steps to add to your recruiting processes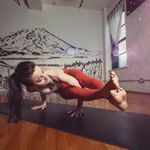 Veronica Feldmeier
---
Stay updated. Subscribe to our blog.