Have you ever thought of running your own business? If you do, then the company you create will be a startup. Startups tend to either rise, or crash and burn. If you don't plan correctly, your startup might be built to fail.
Take Quibi, for example. They were a young startup that threw everything they had into creating bite-sized pieces of content during a pandemic. There was no way it could fail - right? - not with people in lockdown crying out for new content. And yet, they failed miserably.
Quibi raised over $1 billion, had an all-star cast, and launched at the perfect time for them to be successful. They launched on April 6, 2020. On October 21, 2020, barely six months after launching, Quibi shut down. They failed as a company.
Now take another startup, Airbnb, which is widely popular and managed to stay afloat during a pandemic where everyone got told to stay home. They launched in August of 2008 and are still going strong. In 2020, when most of the nation was under lockdown, Airbnb still made over $3 billion.
If you want to be an Airbnb and not a Quibi, then listen up because if you miss these red flags, then your business just might be built to fail.
Startup statistics
10 signs your startup was built to fail
These are certainly not all the signs that your startup was built to fail, but these are the easiest signs to see.
You've got a great idea (not a great team behind it)
Even the best ideas don't always mean success. All it takes is a couple of minor mistakes for everything to crumble, and your team needs to be able to handle anything that's thrown their way, especially when you're just starting.
All it takes is a founder who doesn't know what they're doing or who's not familiar with the industry and doesn't have the best advisors around them for everything to fall apart. They don't have the know-how, so it takes them longer to fine-tune production, and by then, they're out of money and out of options.
One great way to avoid this is to vet your personnel, including yourself. First, try and decide what each role would ideally involve and then go out and find someone who fits that exact role.
If you have a great idea, but don't know the industry, consider hiring a cofounder with ties to the industry. Not only can they help you with fine-tuning, but they can also use their clout to find the best employees for your business.
If you find that your team isn't pulling their weight as much as you'd like, then it might be time to reassess and get the help of a solid advisor or mentor to iron things out.
You've got a great team (but not such a great idea)
Your team is incredible. They get all their tasks done, help whenever necessary, and are all-around solid people. But your business isn't taking off as it should. It might very well be your idea just isn't the best for this sort of venture.
The simple fact is that many startups fail because they make a product no one wants.
So, to combat this, before you even hire your first employee, take it to the streets, so to speak, and test it out. See if people are interested in it. If they don't want your product, then back to the drawing board.
Those already in the thick of it might also want to use this approach, but by focusing on what needs to change in order to transform your product into something that people don't just want, but need.
Your business model isn't up to scratch
Let's face it: many of us hear the word structure and maybe just want to fall asleep. Yet, you started your business by the seat of your pants with no planning and no thought. How do you expect it to succeed? What does the future of this business look like? Can you see where it should be 5-10 years from now?
It's time to take a deep dive into your business model and look at it from a neutral perspective. Is it realistic? If it's just you, can you fit everything that needs to get done into your daily routine without feeling overwhelmed and wanting to pull the covers over your head?
One key way to keep this from sinking your startup is to make sure your business model is strong, grounded in reality, and is something that you can do for the long term.
You're focused on you, and not on your customers
Customers are the lifeblood of a business. You might have put your blood, sweat, tears, and hard-earned money into your business, but without customers, your heart - that is your business - simply does not beat.
This means if you're focusing on what you want and not your customers, it's time for a helping of humble pie. You will likely never succeed if you don't put your customers first.
Once you've got some solid customer feedback, this is your chance to take what you're given and use it to improve. Then, you can go back, and do your level best to listen to customer complaints as objectively as possible - feedback can be a great tool, so use it well.
You lack funds (or aren't using them wisely)
Lack of funding is a great way to tank your startup. Unfortunately, many companies fail, not because they lack funding, but because they aren't using it wisely.
Poorly managed funding could look like an inappropriate use of credit, not creating or sticking to a budget, making unwise investments, not using your funding to be more competitive or a whole host of other financial mishaps.
All of these and more can lead to sticky situations such as unpaid employees, poor productivity, missed opportunities for growth, and ultimately even the failure of your startup.
Accurately tracking, managing, and adjusting your startup's expenditure can be a great way to stay on track financially.
You don't have the right mentorship
Having a mentor or an advisor is a fantastic way to get a leg up - if you've got the right one.
On the other hand, a mentor who is apathetic, doesn't have the time to listen to you, or is steering you in a direction you don't want to go could be enough to make you want to quit entirely.
One option is to try and find a couple of mentors. Approach them with your ideas and problems, and see which solution is the best fit for your business. If you find that you're not being listened to by one of your mentors, then it might be time to seek advice from someone who truly wants to see you succeed.
You're not solving a real problem
If people aren't interested in your product, then that's likely a pretty big red flag.
People tend to buy for two reasons. First, there's the emotional response - you know, that "I have to have this" impulse.
The second is that the product helps to solve a problem. If your product or service isn't serving a set function, then it might be time to go back to the drawing board.
It can help to start by identifying who your potential customers are. Next, you can think about how best to figure out their wants, needs, and preferences. While having as much data as possible about your customers can be helpful, paying particular attention to the problems that they have could help you to find a niche idea.
Identifying a common problem - and successfully creating a product that solves it - might just be the stuff of startup dreams.
Your marketing could use a leg-up
With 97% of consumers using the internet to search for businesses in their local area, an internet presence is increasingly important for marketing success.
People need to know who you are, what you do, and why they should buy from you. If customers are scrolling past your ads without so much as a second glance, then you know there's probably still work to be done.
Social media posts, paid ads, word of mouth, blog posts, landing pages, email campaigns, sales funnels - whichever avenue you choose to go down, work to optimize your marketing strategy for the best results.
A digital presence utilizing a strong brand identity and providing clear information about your product or service can be a great starting point for building credibility.
If handling the marketing yourself feels like too much of a chore, there's always the option of hiring a marketing specialist to do it for you.
You're not passionate about your product
Can you talk about your business with enthusiasm, passion, and excitement? Have your friends asked you to shut up about your new venture - maybe more than once? Can you start random conversations with perfect strangers about your business?
If you don't feel passionate about the project you're working on, it will likely show. With the necessary long hours, hard work, and that elusive chance of being successful, it's probably best to ensure you're passionate about your project before getting started.
It might help you to ask yourself why you wanted to create your startup.
Often, it's an unsolved problem that creates the itch to make a change. If you don't know much about the industry but are still passionate about your business, reading blogs can be a great way to increase familiarity with the industry.
You fail to adapt
Failure to adapt is failure to grow, to move beyond what you started and branch out into new and unknown territory. If you aren't willing to do that, then you likely will never succeed.
Change is difficult, but it's often a key ingredient in startup success.
Be ready to shift everything at a moment's notice and aim to be open to new possibilities. Don't be afraid to lean on your mentors and advisors when something new and unexpected comes up. If you've chosen them correctly, they're unlikely to steer you wrong.
What do you need for your startup?
For your startup to be successful, you will likely need:
A desirable product that solves a real-life problem
A supportive team
Good mentors
True passion for your idea
If you're struggling with finding the right people to join your team, then Hunt Club's unique talent network just might help to lessen the load.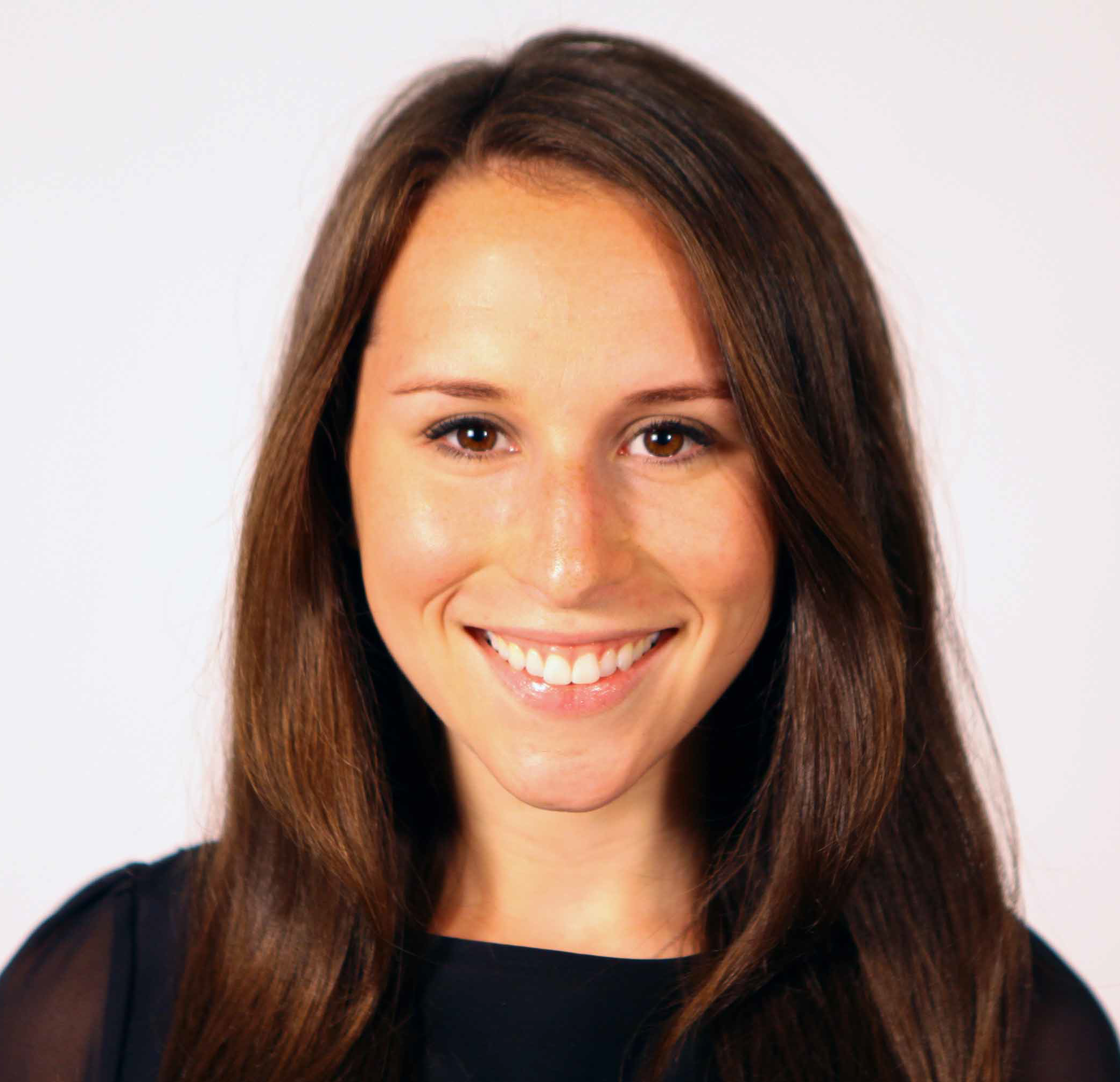 Morgan Lichtenstein
---
Stay updated. Subscribe to our blog.