As your company grows, it will invariably have more significant financial needs. This will typically include more robust systems and processes, necessitating more sophisticated financial strategies.
If you've been using a bookkeeper providing rudimentary auditing and record-keeping services up to this point, consider hiring a chief financial officer (CFO) instead.
It's often hard to move from a nascent early-stage startup to a full-fledged enterprise with a booming business without a CFO.
When do I need to hire a CFO?
Many companies don't want to hire a CFO because they don't want to spend the cash. However, many founders don't realize they're frittering away that money in lost profits and misspending. These are problems a CFO can rectify.
Some founders believe that their enterprise needs to bring in a certain amount of revenue before hiring a CFO. However, this isn't true. It's usually best to onboard a CFO when you need to do some critical strategic planning.
This could be when your startup is at a critical juncture in its evolution, and you need the guidance of a financial expert to bring it to the next stage. The best way to attract a top-tier CFO candidate is by offering the right perks, right company culture, and right salary range.
In essence, offering them a "dream job" with your enterprise.
The CFO's role
A CFO is the most senior financial executive in an organization.
They're responsible for the planning, implementation, and management of a company's financial activities. This includes budgeting, forecasting, and negotiations.
As one of the key decision-makers in an enterprise, CFOs are sometimes referred to as stewards of a company's assets. Their expertise and experience can help shepherd companies to long-term profitability and success.
Where to find a CFO
When hiring a CFO, you can either hire internally or externally. The advantage of an internal candidate is they already have a pretty good understanding of your company and its industry.
Additionally, an internal candidate probably won't require as much training or onboarding as an external one would. These factors can make an internal candidate a strong contender for the position if they're otherwise qualified.
You can also leverage your professional networks to uncover CFO possibilities. For example, talking to a board member or other vested stakeholder.
If you choose to hire externally, your ideal candidate might already be employed elsewhere. If so, you need to figure out a way to incentivize them to switch organizations.
One thing to offer them is an equity stake in your company. Your company culture can play a huge role in attracting a high-caliber CFO candidate.
The cost of a CFO
As of October 2021, the average salary for a CFO in the US is $397,448.
Finding suitable candidates to fill executive positions such as CFO can be challenging at times. While it's often easy to source high-quality possibilities, enterprises sometimes lose their top pick because they can't meet a candidate's compensation expectations.
There are three main elements to a CFO's compensation. They are salary, bonus, and stock. The amount of the salary and bonus you should give your CFO depends on the size of your organization and whether it's private or public.
The bonus can vary widely. However, it's usually anywhere from 30% to 100% of the base salary. Offering a CFO an ownership stake in your company not only incentivizes the executive to boost performance but also helps to keep their base salary lower.
A CFO's compensation represents a substantial overhead cost which can be particularly burdensome for early-stage enterprises. Because of the high expense, many organizations put off hiring a CFO for as long as possible. However, this is only feasible if the team has the right skills to manage the company's needs.
If your organization has a controller, a vice president of finance, or a similar position, they might be able to handle more complicated financial affairs for a while without you having to hire a CFO.
However, consider the expense of not hiring a CFO. This can often be significantly higher than the expense of hiring one.
Perks to offer a CFO
Depending on how financially well off your company is, you might be able to offer some or all of the following executive perks to an incoming CFO:
Signing bonus
Annual incentive
Loan to pay taxes/purchase residence
Supplemental executive medical insurance
Supplemental executive life insurance
Supplemental executive retirement plan (SERP)
Non-qualified deferred compensation plan
Club memberships
First-class air travel
Financial/tax/estate/legal planning services
Company car
College tuition for children
Tax gross-ups for taxable benefits
Stock options
Discounted stock options
Restricted stock
Loan to purchase restricted stock
Golden parachute provisions
Termination provisions
Beefing up your benefits
Your retirement plans and group benefits might be perfectly adequate for your rank and file employees. However, they could fall woefully short for higher-paid senior management.
A great way to boost a CFO's retirement savings is through non-qualified defined contribution or defined benefit plans that supplement qualified plans.
Also, you can offer a voluntary non-qualified deferred compensation plan.
This is where the executive contributes pre tax compensation to create supplemental retirement wealth. The executive doesn't pay taxes until they receive distributions.
Another way to provide an enticing employee benefit is offering individual disability insurance (IDI). Unfortunately, 25% of all workers will become disabled before reaching the age of 67.
This makes adding this insurance to your group disability program a good idea. It's crucial to emphasize that you're offering this benefit during recruitment because most candidates are unaware of group plan limitations.
Offering better life insurance is yet another executive benefit that can attract higher-quality CFO candidates. CFOs with high compensation levels will typically need higher levels of coverage. This usually calls for specialized underwriting that's spread among more than one carrier.
For most CFO candidates, the benefits package alone won't seal the deal. They often want to reap the returns generated by their own contributions to the company. This means that equity in your enterprise could be more attractive than things like a 401(k) plan.
Excellent compensation packages often include management-by-objective bonuses rather than goals based solely on the enterprise's financial performance. Equity grants in the form of restricted stock units or options are also a great way of attracting top candidates.
However, some candidates will want a stable, dependable base salary instead of equity.
Creating a vibrant company culture
These days, it isn't enough to offer competitive compensation and exciting perks. They won't entice team members to stay with an enterprise in and of themselves.
A vibrant company culture can help convince your top-tier CFO talent to remain long-term. That's because a flourishing workplace culture can boost job satisfaction, and today's executive talent often values gratifying employee experiences over monetary rewards.
It's tempting to view company culture as an amorphous nonessential that bears little relevance to the work your company does. However, there's a strong correlation between a workplace environment where a team member is allowed to grow and an enterprise's ability to attract top-tier executive talent.
While developing a thriving workplace culture can be challenging, failure to do anything to make your organization a great place to work will likely mean you won't get the talent you're looking for.
That's why it's probably a good idea to evaluate what things in your workplace culture help individuals become more self-actualized and which things detract from it. There's no way to control every factor contributing to work satisfaction. However, it's entirely within the realm of possibility to create a robust company culture that fosters positivity and feelings of belonging among team members.
Try to make your work environment a place where people want to channel their passion into meaningful work. But also where team members can contribute to the ever-evolving narrative of how your organization fulfills its mission.
Another way to build a vibrant company culture is by helping employees build camaraderie with each other. You can do this through such things as team-building exercises, mentoring arrangements, and staff outings.
Activities like this can help employees feel more connected to each other and the company.
Attract and hire top CFO candidates with Hunt Club
Hunt Club is revolutionizing how high-growth companies source and hire top candidates. Learn how your organization can partner with our best-in-class talent leaders to source and hire the most qualified CFO candidates.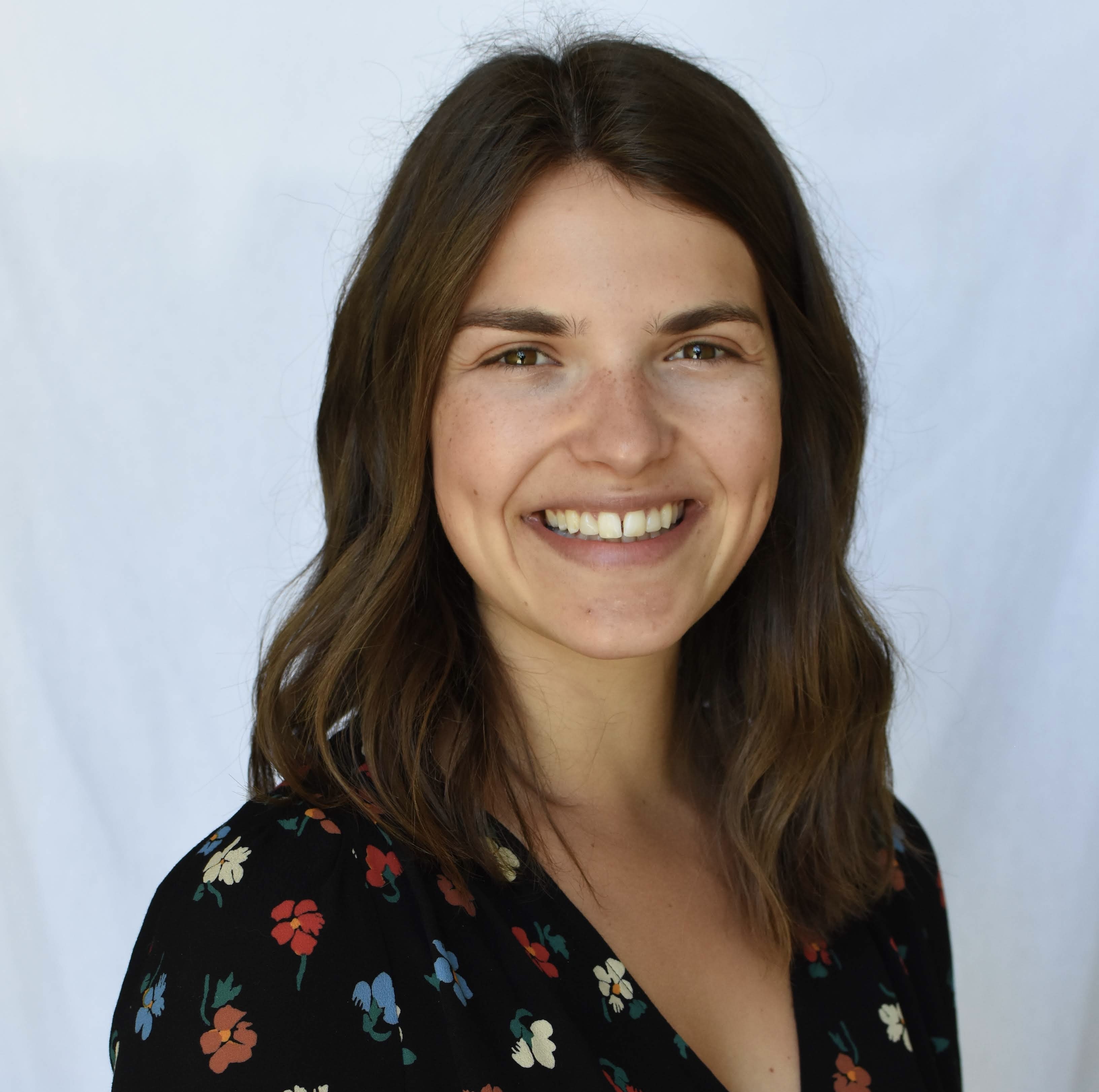 Kristin Bachman
---
Stay updated. Subscribe to our blog.