Today, we're speaking with Lauren Zaleski who heads up the search operations team here at Hunt Club.
Lauren recently placed an amazing candidate for Cargo's new Head of People. She shares a few tips for talent professionals when it comes to hiring for this role, including one big key takeaway at the end.
Q: Can you tell us about the role you just placed for Cargo?
Sure. We recently placed the role for them and it's a really interesting one, especially for companies who are going through a lot of growth.
Cargo came to us – and they're at a point where they raised about $30 million in capital – and their founder, Jeff Cripe, recognized that they needed a "right hand" in a lot of ways and to really focus on the people side of the business.
What makes this interesting is that Jeff recognized this need at such an early stage of the business.
I think what we see is a lot of founders tend to wait and put a hire like this one off, but it showed Jeff was ready to invest in his people, his employees, and focus on things like culture, development and career pathing – all things that are super important as you scale an organization.
Q: What are the some of the things you look for when hiring for this role?
The first thing we looked for in our candidates was experience in a high-growth company. We needed someone who was tuned-in to the changing needs of an organization – going from 50 people to 100 to 200. There are ton of changes that come along with that and we needed someone who had seen that type of scale before.
The second thing we looked for is experience putting different processes and policies in place. Things like building out onboarding plans for the first time, training plans, career pathing strategies and being a person who can start this all from scratch. Really someone who can put those different pieces into play when they don't currently exist or in the form Cargo needed.
The third piece we looked for was more of a softer skill and it's a high degree of empathy. You think about a high growth organizations and going through all those changes. With change comes fear for a lot of people and so we needed a person who could relate to those employees and help them through a lot of change management as the organization was growing at a super rapid pace.
Q: Let's talk about mistakes. What are some mistakes you see when it comes to hiring for a role like this?
Mistakes when it comes to hiring for a role like this is that, first, traditional HR can get a bad reputation in some ways. When you think of HR, people tend to think of compliance and enforcing policies.
What we are really channeling when we're thinking of a Head of People role in high-growth companies is really developing employees and empowering managers to have teams that can thrive so they can function at their highest level.
The biggest mistake talent professionals can make is not separating those two pieces and being able to think about the people function as nurturing and ensuring the organization can function at its very best.
For more hiring tips, watch the video or drop us a note here.
---
Editor's note: We originally published this post in 2018 and updated it for comprehensiveness and accuracy. We appreciate you. Thanks for reading!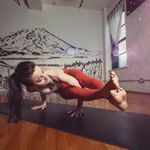 Veronica Feldmeier
---
Stay updated. Subscribe to our blog.