Networks are one of the most critical resources in any personal or professional organization. Your network not only fosters the trade of new ideas, but also serves as an avenue to create long-lasting relationships with mutual benefits. Hunt Club General Manager, Steven Hubbard, shares his insight on the benefit of a diverse social network and the top three steps to turn 'weak ties' into your strongest professional connections.

The power of unlocking your whole network
In 1973, Stanford Sociologist Mark Granovetter published his seminal paper on social network theory titled "The Strength of Weak Ties". His paper has become one of the most cited works in social science (with 60,000+ citations) and its findings are still taught in business schools across the world today.
Granovetter suggests that it is through weak ties – that we encounter and benefit from "the diffusion of influence and information, mobility opportunity, and community organization". In other words, it is through our weak connections that we stand to gain the most. For entrepreneurs and business leaders, this means that unlocking your weak ties can be critical to finding the best partners, investors, and employees.
Weak ties can offer untapped access to new and unique information- like job opportunities
Granovetter also argues that the strength of the tie is a "combination of the amount of time, emotional intensity, level of intimacy, and the reciprocal services which characterize" the connection. By definition, strong ties connect tight-knit members of a particular network or group - think family, startup, or team. It was suggested by Berscheid and Walster in 1969 that the stronger the tie connecting two individuals, the more similar they are in various ways.
Weak ties, therefore, are those people outside of our immediate contact groups with whom we rarely interact. While most of us focus our time and energy fostering our strong ties, or close relationships, it's important to consider the benefit of connecting with those outside of our network, exposing us to new information, opportunities, and communities.
We see this in the startup world all the time. When trying to build quality teams to scale a growing business, most founders rely on strong ties, recruiting friends, classmates, and colleagues as investors, partners, and employees. As companies grow, successful founders and leaders look for innovative ways to leverage weak ties to attract more diverse sources of funding, customers, and talent.
People with weak ties outside the core network act as a connector to other networks.
Weak ties are, of course, people who occupy different networks and have the ability to introduce us to those networks. Today, we might call these weak ties "connectors". While traditional recruiting firms have historically offered to serve as that connector, the truth is, their reach is very limited. Modern recruiting technology solutions, like Hunt Club, are proving to be the most effective connectors, serving as a bridge between high-growth companies and talented professionals. There are a few simple rules that apply when interacting with connectors (and any other human being) and I'll share those through the lens of Hunt Club.
1. Be the type of person with whom people want to connect.
As a founder, that would mean doing good business, building a great culture, and earning an excellent reputation. Connectors will be protective of their strong ties and cognizant of the reputational risk that comes with an introduction. Look for a strong talent partner that sets expectations for who they partner with. This might include a strong vetting process to best evaluate if access to a network is mutually beneficial.
2. Make an effort to communicate with your weak ties.
Reconnect with old classmates, mentors, co-workers, and acquaintances. Learn about what people are up to and share what you are working on as well.
3. Find ways to create value for the Connector and for their network.
In order for a new introduction to make sense, all parties will ideally benefit from the connection. Offer to do something in kind in return for an introduction, or share a valuable piece of content that might be beneficial to your contact. Creating a relationship based on giving is always a great way to strengthen a connection.
As you think about your own networks, don't underestimate the power of weak links. An unexpected introduction has the potential to open up doors for your next big career move or investment opportunity. This is exactly the reason, upon many others, why I joined Hunt Club - and believe so strongly in the company's network-based community. Whether you're hiring, looking for a new role, or are interested in expanding your network, learn more about the ways our technology is designed to help you gain access to the weak links, unlocking the power of your existing network.
Keep Reading:
Check out my 1:1 discussion with Dan Piette, CEO of Bluware, an oil and gas software company. Dan shares 4 insights on the power of AI to drive innovation in 2022.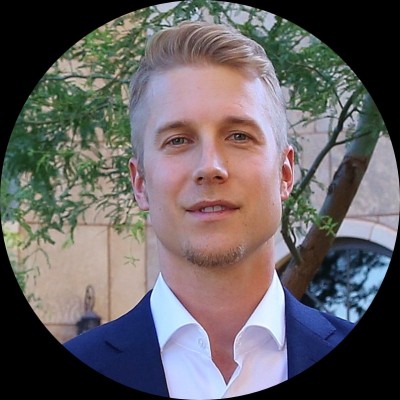 Steven Hubbard
---
Stay updated. Subscribe to our blog.