Getting a startup off the ground in California can be rough. Between cutthroat competition, high taxes, and tons of regulations, doing business in the Golden State can be tough going.
However, there's a whole slew of startups that have been resoundingly successful, and not just in Silicon Valley. If they can do it, so can you!
In this article, you'll learn:
How to choose a business structure
How to fund your venture
Some of the accelerators and incubators operating in the state
Let's dive in!
Step one: create a business plan
You'll need a business plan to plan out the concrete steps you need to take to get your business off the ground. You'll also need one if you plan on securing funding.
Start by writing down your business objectives. Then, use this information to create a comprehensive and well-thought-out business plan that'll help you reach these goals. This blueprint should establish milestones so you can gauge your success.
The process of formulating a business plan will help you think through some crucial issues that probably haven't occurred to you yet.
Here are two resources to help you write your plan:
SMALL BUSINESS ADMINISTRATION: The SBA's business plan tool provides step-by-step guidance for creating a business plan that'll serve as a powerful blueprint for building your business. The agency also has a learning center that offers online courses to help you start and run your startup.
CALIFORNIA SMALL BUSINESS DEVELOPMENT CENTERS (SBDC) Besides helping you write your plan, the staff members of the SBDC are ready to assist you in becoming a successful business owner. They'll provide you with low-cost business training and mentoring at no cost to you.
Step two: select a location for your startup
If you'd like assistance in choosing a location for your business, contact the California Business Investment Services unit of the Governor's Office of Economic Development (GO-Biz). They provide site selection services for businesses.
Step three: choose a business structure
When starting a business, you'll need to decide which legal structure to establish. This will determine your legal liability regarding business investments, how much paperwork you'll need to file, and the taxes you'll pay.
Here are the main types:
Corporation
Limited Liability Company
Limited Partnership
General Partnership
Limited Liability Partnership
Sole Proprietorship
If you're forming a corporation, limited liability company, or partnership, you must file with the California Secretary of State (SOS). For more in-depth detail of each legal structure, including filing guidelines and estimated tax and withholding requirements, check out the California Franchise Tax Board's website.
Step four: file tax documents
The California Tax Service Center is a partnership of three tax agencies, including the California Department of Tax and Fee Administration, Employment Development Department, Internal Revenue Service, and the Franchise Tax Board.
The Tax Service Center can answer all of your tax-related questions.
Companies with employees, business partnerships, and corporations must obtain a Federal Employer Identification Number (EIN) from the IRS. Businesses can get federal income tax forms from the IRS website. You can contact them at (909) 388-8108.
Step five: apply for licenses and permits
Most local governments require a business license. If your business is in an incorporated city, get the license from the municipality. If your enterprise is in an unincorporated area, get it from the county.
If you're selling tangible property, consult the California Department of Tax and Fee Administration to see if you need a seller's permit.
Use CalGold, California's online permit assistance tool, to access local, state, and federal permit information. The site has application forms, online resources, and contact information for the agencies that issue these permits.
For permits and registrations administered by California, CalGold includes a Forms and Fee Finder with links to fee information and applications. All you need to do is to enter your city and type of business. If your business isn't listed, select "General Business Information."
Step six: check local zoning laws
Consult your local planning department to ensure your business activities are allowed by law.
You can find local contact information on CalGold.
Step seven: see if you need to file a DBA
A Fictitious Business Name or Doing Business As (DBA) statement is mandated when the business name doesn't include the last name of the owners and partners. It's also required if the business name seems to imply there are additional owners or the nature of the business isn't apparent from the business name.
CalGold can tell you where you need to go to file this.
Step seven: check employee regulations
If you plan on hiring employees, you'll need to take care of the following:
WAGES, HOURS, AND WORKING CONDITIONS: Businesses with employees must comply with laws establishing minimum standards for wages and working conditions. Consult the California Department of Industrial Relations for more on this.
EMPLOYMENT DEVELOPMENT DEPARTMENT (EDD) REGISTRATION: An employer is required to file a Registration Form with the EDD within 15 days after paying more than $100 in wages to one or more employees.
WORKER'S COMPENSATION: Businesses with employees must have Workers Compensation Insurance. Visit the California Department of Industrial Relations (DIR) site for more information.
Step eight: check out hiring incentives
Like most other states, California offers some solid hiring incentives. Check them out below:
CALIFORNIA COMPETES: The California Competes Tax Credit is an income tax credit available to companies planning to do business in California.
NEW EMPLOYMENT CREDIT: The New Employment Credit is an income tax credit available to companies that hire full-time employees within specific geographic regions.
WORK OPPORTUNITY TAX CREDIT: WOTC is a federal tax credit available to employers hiring individuals from certain target groups (veterans, ex-convicts, young people, etc.) who face considerable employment barriers.
Step nine: check out training programs
California offers lots of resources to help businesses develop a highly skilled workforce. Here are some of them:
EMPLOYMENT TRAINING PANEL: The Employment Training Panel (ETP) offers cash assistance to employers to upgrade worker skills through training that leads to higher-paying positions.
CALIFORNIA WORKFORCE DEVELOPMENT BOARD: Local Workforce Development Boards work in conjunction with elected officials to ensure local residents and businesses get workforce services.
CALIFORNIA COMMUNITY COLLEGES WORKFORCE TRAINING: This program uses the considerable resources of the state community college system to develop training programs that address workforce development challenges.
Step ten: check out incubators and accelerators
It's challenging for founders just starting on their entrepreneurial journey to navigate the myriad of pitfalls along the way. Startup accelerators and incubators help by providing startups with the guidance they need to make it easier to build a startup.
These organizations also furnish resources such as workspaces and a network of mentors. Here are four programs you might want to check out:
Wayfinder
The Wayfinder incubator at UCI Beall Applied Innovation in Irvine accepts applications from University of California-affiliated startups. This includes faculty, students, staff, and alumni. They give participants a coworking space, lab space, and office hours with licensing officers and lawyers.
Members are also eligible for the Innovation Advisor mentorship program and access to workshops on various entrepreneurial topics.
Preccelerator
Preccelerator is a program in Santa Monica for early-stage startups in the digital media or technology sectors. They give members investment strategy counseling, a coworking space, mentors, workshops, and investor introductions.
This accelerator invests $25,000 into their startup teams and provides up to another $25,0000 in non-billable legal advice and services.
Backstage
Backstage is an incubator in Los Angeles that offers a three-month program designed to assist minority-led startups. When someone joins, they're mentored by experienced entrepreneurs.
They also get investment capital and other resources to help them achieve their business goals. For example, the program offers $100,000 to each startup in exchange for 5% equity.
Fast Forward
Fast Forward is a San Francisco-based accelerator that assists founders who use technology to change society for the better. This includes companies in areas such as human rights, education, poverty, the environment, and healthcare.
The program provides mentorship, support, and access to financial capital for organizations with a mission to transform the world.
Step eleven: get venture funding
If you lack financial resources, securing funding for your startup is crucial to getting your company off the ground. One way to do that is by getting venture capital.
Startups usually go through multiple rounds of funding on their way to becoming growth companies:
Seed funding
Seed funding is the initial funding you get for your business. At this stage, your company is mainly in the conceptual phase with no revenues or Minimum Viable Product (MVP) to speak of.
Seed money is used to build product prototypes, buy equipment, or pay for travel expenses when doing investor pitches.
Series A financing
Series A funding is an investment in a privately held startup after it has shown that its business model is viable and that it has the potential to grow and generate revenue.
Seed capital will usually be tens or hundreds of thousands of dollars, while Series A financing is generally millions of dollars.
Series B funding
A Series B round is for companies that are generating stable revenues and earning some profits. These startups usually have valuations of $10 million or more.
The cash from Series B financing is used to fund the next stage of growth. It's used in things like marketing, talent acquisition, developing new technologies, and sales.
Series C round
Startups that make it to Series B are successful companies looking for additional cash to create new products, expand into new markets, or acquire other enterprises.
Series C funding is often used to scale the company by growing it as quickly as possible.
Scale your startup with an infusion of talent
Very often, the difference between a mediocre company and one that's paradigm-shattering in its impact is the caliber of its team members. Hunt Club can provide you with highly qualified candidates who can fill all your open roles.
Want to get started?
Then call us today!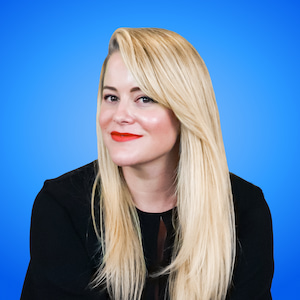 Amanda Price
---
Stay updated. Subscribe to our blog.