Recruitment agencies help companies with hiring so they can focus on more important matters in their business. Today, over half of businesses report a lack of qualified candidates, and it's estimated that the number of unfilled jobs worldwide will reach more than 85 million by 2030. The entire hiring process becomes easier and more rewarding when companies choose to hire recruitment agencies. Let's explore recruitment agencies step-by-step and the key differences between recruitment agencies vs employment agencies.
What Is a Recruitment Agency?
Recruitment agencies are external firms that act as the bridge between employers and employees. They are responsible for:
Handling the tasks of identifying top talent
Presenting the top candidates to clients
Traditionally, the role of hiring is the employer's responsibility. But hiring is expensive and time-consuming when left in the hands of employers—on average, U.S. employers spend roughly $4,000 and take around 24 days to close out a new hire.
Recruitment agencies help businesses take on the heavy lifting and find suitable candidates for employers.
Recruitment Agency vs. Employment Agency
Although various types of employment agencies share similarities with recruitment agencies, they are not one and the same.
Here's a breakdown of what employment agencies do and the main differences between recruitment and employment agencies:
Employment agencies generally focus on hiring for various roles, from temporary to contract to full-time roles. Recruitment agencies emphasize finding talent for permanent, long-term positions, including upper-management and

executive

roles.
Employment agencies tap into their network of active job seekers to fill a business's job vacancies. Recruitment agencies leverage relationship and referral sources to identify passive candidates for high-level roles. For example,

Hunt Club's proprietary software

provides companies access to over 6 million passive candidates.
Employment agencies can help people get a job even if they don't have all qualifications for a specific role. Recruitment agencies focus on finding qualified candidates for specific roles such as COO and VP of Marketing. If a job seeker is looking to find a temporary job straight out of college or to change careers, an employment agency may be the appropriate fit.
Find out how AppsFlyer successfully scaled their recruitment process.
How a Recruitment Agency Works
While services may vary slightly from one agency to the next, most recruiting companies use a similar process.
1. Agreement
When your company has decided to work with a particular recruitment agency, you'll first need to come to an agreement.
Of course, you'll need to agree to payment terms—generally, a retained fee or contingency fee structure. However, you'll also need to reach terms regarding your expectations for the work.
Some recruitment agencies, for example, offer a guarantee period. This all but ensures that you receive a great hire. If your latest hire doesn't work out during the period set forth, the agency will go back to the drawing board and continue the search for your next hire.
2. Profiling
Next, your recruitment agency will meet with you to discuss your hiring needs. Maybe your company needs multiple positions filled. Perhaps you have one critical executive position open.
The agency's goal is to gather as much information as possible so they can identify and attract the best possible candidates for the job. Typically, you'll provide your agency with a clear job description, a list of requirements, a list of important skills and attributes, as well as any other key criteria.
3. Sourcing
The agency will then scour their own database and networks for qualified candidates and mobilize influencers to reach candidates within their unique networks and circles. These recruiters can work swiftly, taking an average of six seconds to scan a resume.
With a list of potential candidates, the agency will then screen these individuals and set up interviews. On average, only 2% of applicants reach interviews.
4. Interviewing
The interview process is two-fold:
The agency will arrange candidate interviews with their agency. This will allow the agency to get a better feel for the candidates and whether they might be good matches for your company (as well as good reflections of the agency).
The agency will brief candidates on your company's needs, culture, and long-term vision.
After using these interviews to narrow the pool of candidates further, your company will be briefed on each candidate, and the agency will assist you in arranging final interviews. Fifty-one percent of recruiters report three interviews are needed before extending an offer to a candidate.
5. Offer Extension and Negotiation
When you identify a candidate you'd like to hire, the recruitment agency can work with you to handle offer and compensation negotiations with the candidate. By taking offer negotiations off your plate, the recruiting agency will save you time and ensure the candidate has a primary point-of-contact throughout their experience.
6. Onboarding
Once an offer has been accepted, the agency may assist your company with employee onboarding—an area where only 12% of employees are satisfied with their employers' efforts.
Beyond helping both parties complete the necessary paperwork for employment, the agency will continue to make sure your new hire feels comfortable and excited to join your team!
Considering external recruiting? Here's everything you need to know about recruiting agencies.
Why Should You Work with a Recruitment Agency?
There are a host of reasons your company should turn to a recruitment agency for your hiring efforts, but there are three specific areas that stand out.
1. Access to Better Talent
Recruitment agencies have access to larger talent networks:
Unlike most employers who only

have access to LinkedIn

, recruiting agencies lean on multiple sources—including their own platforms, in many cases—to glean as much of the top talent as possible.
Recruitment agencies can mobilize industry connections to get referrals, which are

five times more effective

than other sources of hiring.
Recruitment agencies aren't afraid to

headhunt

for the best candidates. It's not uncommon for them to successfully woo top passive talent from other companies. Many of these candidates aren't found in the average search, as only

30% of the global workforce

are active job seekers.
2. Better Final Candidates and Hires
In a CareerBuilder survey, employers reported that 33% of bad hires were due to candidates lying about their qualifications.
When you pursue the wrong candidate through the hiring process, the perfect candidate you passed up earlier may already be onboarding with your competitor. Worse yet—you might actually go as far as to hire a dishonest candidate without knowing.
Recruiting agencies are hiring experts. Not only do they have more time to vet candidates thoroughly—they also have the experience to better identify red flags.
As a result, when a recruitment agency hands over their top finds, you can be certain that you'll receive properly vetted candidates who meet the criteria you set forth.
3. Save Time and Money
When you handle hiring internally, you can lose time and money on multiple fronts:
Searching and vetting candidates. A

single opening attracts 250 resumes

on average. As a business owner or executive, you're likely juggling more pressing day-to-day responsibilities

,

and your time is better spent elsewhere. Even when you hand off hiring duties to another employee, you're now paying that employee top dollar to find your next hire.
Repercussions of a bad hire. You also lose time and money

when you make a bad hire

. Even putting the lack of productivity aside, there's the time spent trying to retrain or rehabilitate a bad hire before ultimately parting ways.
Turnover costs. Data shows that

losing a senior or executive level employee

costs approximately 213% of that individual's salary.
When you work with a recruitment agency, these concerns become nonissues. It's incumbent on the agency to find your next great hire—that's their area of expertise and why you count on them to hire your next top employee.
Find Your Next Leader With Hunt Club
With over 15,000 industry experts in our network our team leverages our proprietary technology to power your search. With our white glove service and AI powered searches, we can connect your company with hard to reach talent.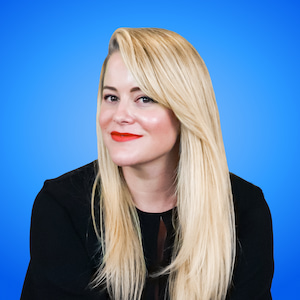 Amanda Price
---
Stay updated. Subscribe to our blog.