It's highly likely that as a hiring manager, you'll be interviewing more than one Millennial for an upcoming vacancy. With more than 56 million Millennials in the American workforce today - that's about 35% of all working age adults - companies across the country are seeing an increase in applications from Millennials for all types of positions, from entry level to the C-suite.
As Millennials shape America's future work environment, a question arises: how do you interview a Millennial? Our guide below shows you how to engage with Millennials and their aspirations in interviews, and retain the best talent out there.
Who are Millennials?
Millennials are people born between 1981 and 1996 who transitioned to adulthood at the turn of the millennium. They come from more diverse racial and ethnic backgrounds than older adults, and grew up in environments that championed self-expression and openness. Many are highly educated, technically skilled individuals with college degrees who enjoy expressing confidence in their work.
But despite receiving more opportunities than their predecessors, Millennials have experienced major setbacks caused by the recessions of the past decade. Many entered the workforce just around the time of the Great Recession in 2008 and found themselves suddenly out of work or faced with heavy competition for the jobs that remained.
As a result, Millennials tend to have lower economic fortunes than older workers. Many start families and buy homes later and at lower rates than members of previous generations did.
What do Millennials value in a job?
One of the most important factors Millennials seek in a job is a positive, fulfilling work environment that values their contribution.
In a study conducted by the Career Advisory Board at DeVry University, researchers discovered that an overwhelming number of Millennials place greater importance on doing 'meaningful work' than just working for money. The findings ran counter to what some hiring managers had previously thought; that Millennials only wanted money and had no loyalty to companies.
This trend is slowly becoming obvious to many companies. Though competitive pay with an opportunity for career advancement is still important, Millennials are placing more emphasis on pursuing achievements and experiences both at work and in life.
They tend to eschew rigid corporate work structures that limit cooperation and creativity. What they want instead is to enjoy the work they do and the people they do it with.
It's probably not a surprise then that Millennials place such a huge focus on company culture when looking for a job. From employers, they expect respectful, honest communication and the ability to set flexible working arrangements like work-from-home opportunities.
As a highly socially conscious generation, Millennials believe that companies should commit to making a positive impact on the world. They highly value companies that practice strong corporate ethics and engage in the betterment of the world around them. Many choose to work for companies that have solid corporate social responsibility values and programs.
How do Millennials want to be interviewed?
When it comes to interviewing Millennials, the key thing to know is what Millennials expect from an interview. Millennials want to use interviews to determine if a company's culture fits them.
Unlike traditional interviews where employers would ask most, if not all of the questions, interviews with Millennials are like conversations where both sides try to understand each other better.
As a hiring manager, understanding this dynamic will help you conduct good interviews with millennials. Keep the interview fun and casual to help conversation flow. And be ready to answer questions from the candidate about your company's culture.
Prepare your own questions to assess the candidates' interpersonal skills, technical competencies, and problem-solving abilities.
But also keep in mind that the Millennial candidate will quite likely expect you to 'sell' your company's work-life balance arrangements and management styles to them throughout the conversation.
How should you run a Millennial job interview?
When setting the agenda for a Millennial job interview, it's usually a good idea to design your questions in ways that can help candidates express themselves. You want Millennial candidates to open up about their experiences and perspectives comfortably.
One of the best ways to do this is to phrase questions as though they are part of a dialogue. For example, you might have a question on your list like 'Tell me about a time you had to solve a problem caused by another team member.'
Instead of just asking the question directly, you could phrase it as, 'Sometimes on our projects, mistakes happen. It might not be you who made the mistake but another team member. If you were in a situation where you discovered a problem caused by your teammate, how would you approach solving the problem?'
This interview style helps you assess a candidate's soft skills without making it feel like you're trying to get them to answer a street survey. It also reinforces the conversational nature of the interview.
At the end of the interview when the conversation becomes a more casual discussion about the role, make it a point to stress the work-life balance at your company and benefits, in addition to pay. This helps the Millennial candidate know that your company cares for employee wellbeing.
Here are 29 creative interview questions to shake up your hiring.
Millennial interview questions
Now that we've covered how to set the right atmosphere for an interview with a Millennial, let's take a look at some questions you can ask candidates.
How do you like to work and be managed?
This question goes right to the heart of a Millennial's expectations about the work experience, and helps the candidate open up about his or her work habits. You'll learn if the candidate prefers weekly 1-to-1 meetings with managers or daily check-ins.
You might also learn when a candidate feels most productive—perhaps a candidate feels more productive in the mornings and therefore wants to come in to work early and leave early.
If you're the hiring manager and also the candidate's potential line manager, this question will greatly help you adapt your management style to the new employee.
Where do you hope to be in five years at this company?
By asking this question, you assess a candidate's interest in the company and his or her long-term career goals. It'll help you find out where your company fits in the candidate's career plan.
Retaining top Millennial talent is a priority for many companies. Depending on how a top-performing candidate answers this question, you can know how to help him or her grow in your company once they're hired.
What causes or charities do you support or donate/volunteer with?
This question touches on the candidate's interest in social responsibility and shows your company's support for social causes.
Asking this question will help you glimpse deeper into the candidate's personality and values. Perhaps a candidate you're interviewing volunteers for a homeless charity and she or he happens to also be the best fit for the role.
Hiring this candidate and getting him or her involved in your CSR program could help your company's CSR department take on a new program, boosting employee motivation.
Or if your company doesn't have a CSR program yet, you could start one with advice from the hired candidate.
What experiences, if any, have you had with our products or services?
For some positions like in sales and marketing, you might need to check how familiar a candidate is with the industry you're in. This question allows you to do just that, while allowing the candidate to pitch his or her views about your company.
How the candidate answers this question can help you determine how much cultural onboarding the candidate needs.
Describe to me your ideal work culture.
This is probably the most untraditional question you can ask. It might feel counterintuitive at first, to ask a candidate about his or her ideal work culture, but it can allow a candidate to envision himself or herself as a future leader in the company.
Try asking this question in the next round of interviews you have with several Millennial candidates. The ideas you hear could help your company prepare for the next generation of workers.
Are there things you should avoid?
Millennials are just like any other worker demographic, but perhaps just with a greater preference for transparency and equality. If you've experienced misunderstandings with Millennial workers due to generational differences, these are some strategies you might want to try.
Avoid stereotyping Millennials
Allow the candidate to speak for themselves and explain to you what they think about a particular issue. You might not agree with what she or he is saying, but that's alright. Millennials value mutual respect and are open to having a constructive conversation.
Don't make questions too formal, vague, and/or prescriptive
Make your questions as clear and casual as possible to help Millennials immediately grasp what you're trying to ask and where your question is coming from.
Provide post-interview feedback
Millennials want to hear how they did, even if they don't get the job. It might seem like a lot of work for you, but Millennials want to continuously improve themselves and learn from their mistakes. Giving them feedback shows them that you're a company that respects candidates' time and effort.
Avoid just talking about money in the job description
Millennials want more than just money in their careers, they want to make a difference. Show that your company cares about equality and giving back to the community, and you'll have great Millennial candidates applying in no time.
We'll source, screen and deliver the industry's most sought-after talent.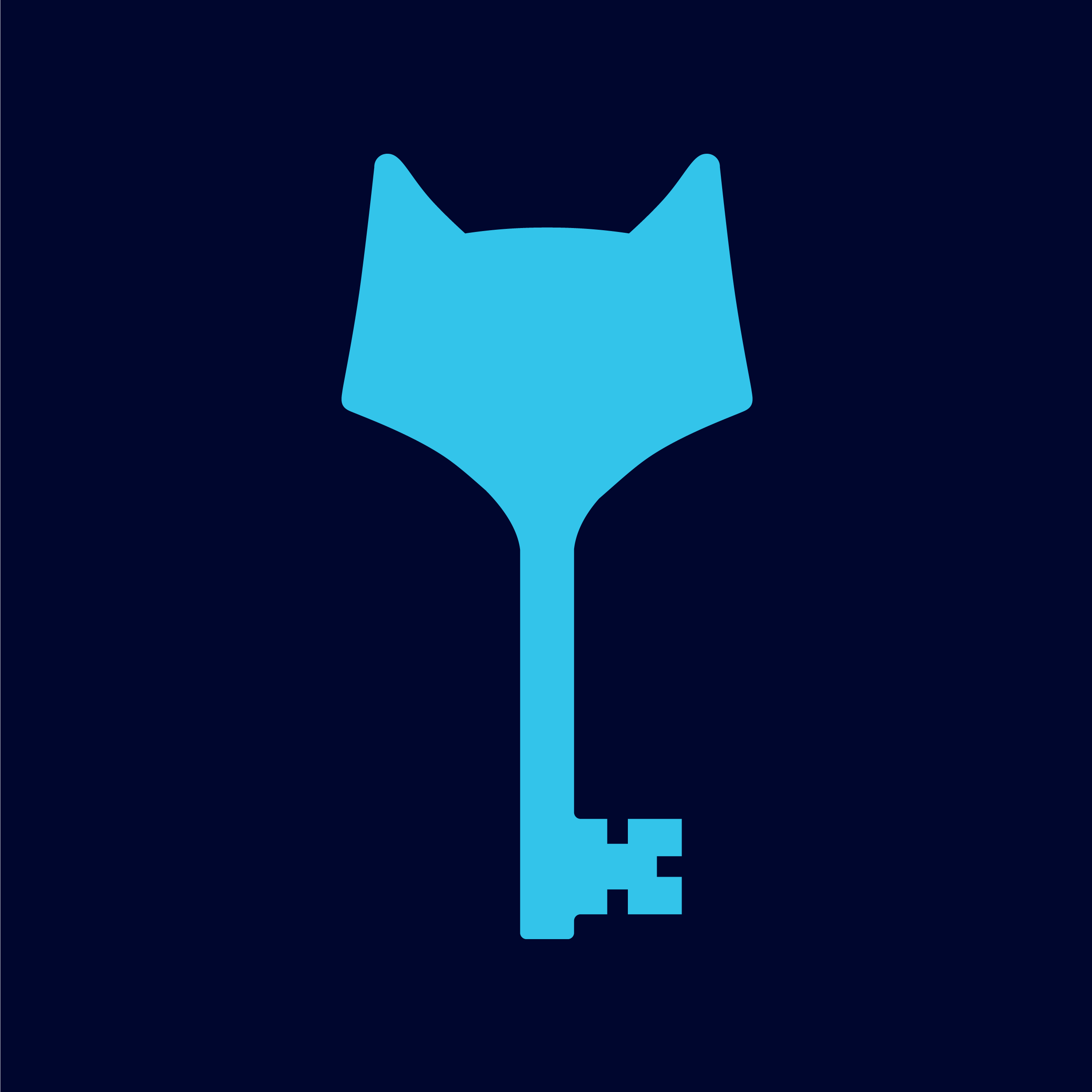 Hunt Club
---
Stay updated. Subscribe to our blog.