Kate Anderson, co-founder and operations director of IFundWomen, the go-to marketplace for women-owned businesses, joined Jenny Hurwitz, Hunt Club's East Coast General Manager, on View From the Top to discuss the mission of IFundWomen, the importance of business coaching and why being open to feedback is essential for founders.

About Kate As co-founder of IFundWomen, Kate has driven millions of dollars into the hands of female founders. IFundWomen's flexible crowdfunding platform combines a pay-it-forward model, expert startup coaching, professional video production, and a private community for its entrepreneurs, all with the goal of helping female entrepreneurs launch successful businesses.


About View From the Top View From the Top, Hunt Club's executive interview series, provides insights from the top minds in business today. Just as Hunt Club's expert network facilitates community, this series aims to offer opportunities for connection and discussion across industries, geographies and career levels. You can read more View From the Top interviews here and join the Hunt Club expert network here.

The following interview has been edited for brevity and clarity.
Launching IFundWomen
Q: What was the catalyst to launch IFundWomen?
A: My two co-founders and I worked together at a previous startup in the female entrepreneurship and creative economy space. During that time, we learned a lot about what not to do when starting a company, but our biggest takeaway was that there was no unified platform that provided coaching and community for female entrepreneurs. This is something we were frantically looking for, so we decided to build it ourselves.
It started with a platform that offered crowdfunded coaching and video production, because we knew how important it was to have mentors and a great video asset to tell your story. From there we expanded and added additional products.
Q: IFundWomen has partnered with companies like Adidas, Visa, Novartis and others to provide your community with grants. Tell me about this.
A: These organizations are coming to us because there's no one else doing what we're doing. If Adidas has a women in sports initiative, they know they can come to IFundWomen and we'll help them support female-owned sports businesses. Our partners also take comfort in the fact that they know the grants will help with more than capital; the program is designed to foster community and mentorship, as well.
As for the business leaders receiving the grants, after bootstrapping we suggest rewards-based crowdfunding as the next stop on the fundraising journey. Once the business is up and running and generating revenue (these are metrics companies will want to see when providing a grant), the founders can apply for grants.
Filling a Need for Coaching
Q: Community, coaching and capital are the core principles of IFundWomen. How do each of these contribute to the success of your founders?
A: 72% of women cite a lack of access to capital as a barrier to entry to start a business and nearly half say that a lack of access to community, connections and mentors who have "been there and done that" are also barriers to starting a business. We wanted to build a platform that addresses these needs.
Someone could write you a check for $10 million, which would be great, but if you don't have a mentor guiding you on how to invest that money into your business, your startup will fail. Money is not the solution to all problems; it's one solution. In order to grow a scalable company that makes great decisions and makes great hiring choices, you need coaches. We know women enjoy having other women to lean on to build a successful business.
Women are great collaborators and this community gives them an opportunity to collaborate together. I compare our community to the community of mom friends I have. I need my mom friends to text for advice when I don't have the answers. I like to think of the community we've built as comparable to my network of mom friends—the difference being that the members of this community are all working on a business and there's always someone to turn to at various stages of growth.
Q: What type of leader makes for a successful coach?
A: In my opinion, it's not necessarily a great operator or performer. The best player on the field isn't going to be the best coach; usually the best player is someone that operates by themselves, and isn't thinking about how to build other people up.
That's what differentiates our coaches; they are committed to the success of each entrepreneur. They're cheerleaders and they're passionate about fixing problems. That last piece being what's most important: our model is that we find subject matter experts in different areas so that if someone is stuck in a problem—for example, maybe it's Google Analytics—there's a coach at IFundWomen who can help solve that specific issue.
Q: That's interesting, I would have thought that it was a 1:1 matching system. Why did you decide to approach the program differently?
A: One coach cannot solve every issue for an entrepreneur. We have about 30 different calls we offer and the coaches can raise their hands as experts in different fields, so each time you are being "coached" you are likely speaking with a different person. This allows us to help our community members tactically tackle and solve problems with coaches who have been there, done that.
Speaking to different people and getting different perspectives helps early stage startup founders solve a lot of their problems in a more holistic way. Ultimately, that's our goal: to provide community, education and guidance.
Q: In your experience, how does culture relate to hiring and retention? How are you helping founders develop a strong culture in the early days so that it's a mainstay as a company grows?
A: As a founder, you set the tone and you have to set expectations upfront. If a meeting starts at 12 p.m. but you expect your employees to be on at 11:59, then you, the founder, have to be on at 11:59. My advice is to make a list of the things you need, the things you expect and the things that will bother you—you have to hold yourself accountable to each of these as you grow and continue to hire. It's much harder to re-establish culture later than it is upfront, so being accountable for what matters in the beginning will pay off as you scale.
Female Entrepreneurship
Q: You currently have about 100,000 women in your community. Do you see that number rising?
A: Yes, the need for our services is skyrocketing. As the unemployment rate goes up, women are becoming entrepreneurs out of necessity and I think there is going to be a huge rush to entrepreneurship. For some, they've always had a side job or an idea they wanted to see materialize. For others, the job they once had may no longer exist. Entrepreneurship amongst women is only going to rise.
Q: Knowing that entrepreneurship is only going to rise, what is your advice to women who are considering raising capital?
A: Make a capital plan. What you don't want to do is raise money to build a perfect product if you don't know that there's demand. I always suggest launching a minimal viable product, which is something that likely won't be beautiful and will break all of the time. It's how we launched IFundWomen and only until we knew there was a need did we actually invest in supply.
Taking a step back, I always encourage our community to ask themselves a few key questions before making a decision to raise:
Is raising capital right for your business?
Are you comfortable giving away a piece of your business?
What does success look like for your business?
The last question is particularly important. For some, success is something you do for 20 hours a week, whereas for others it's building a company with 500 people that's on a path to IPO. There's no wrong answer but understanding your definition is important.
Q: What is the best way to support women-owned businesses?
A: As long as you're willing to put in a little extra time, effort and money, it's easy. Shop their businesses, be patient and understand that products may not ship the following day, post about them on social media, etc. It's a function of being deliberate about where you spend your money and being thoughtful about the purchase decisions you're making.
Q: You work with founders every day. What qualities do you see in women who make the best leaders and build the most successful companies?
A: Women who are open to feedback—and feedback that will sometimes break them—and people who are constantly curious. There are so many things you don't know as a startup CEO, so surrounding yourself with people who will help you learn is critical.
On the feedback front, it's hard to hear when someone says you could do something better, but growth only happens when you put yourself in a position to receive hard feedback and feel uncomfortable. And it's a mindset shift—it's a shift from feeling nervous or hurt by the feedback to feeling grateful that you can learn and be better.
Refer your network to rewarding positions at top organizations
---
About Kate Anderson
Kate Anderson is a leader in generating change and gender equality within the private fundraising space. As co-founder and Operations Director of IFundWomen, she has driven millions of dollars into the hands of female founders. IFundWomen's flexible crowdfunding platform combines a pay-it-forward model, expert startup coaching, professional video production, and a private community for its entrepreneurs, all with the goal of helping female entrepreneurs launch successful businesses. Prior to launching IFundWomen, Kate spent four years at Hines Interests, one of the largest and most respected real estate organizations in the world with more than $116 billion under management. Kate earned her BA from Colgate University and received a Masters of Professional Studies from Georgetown University.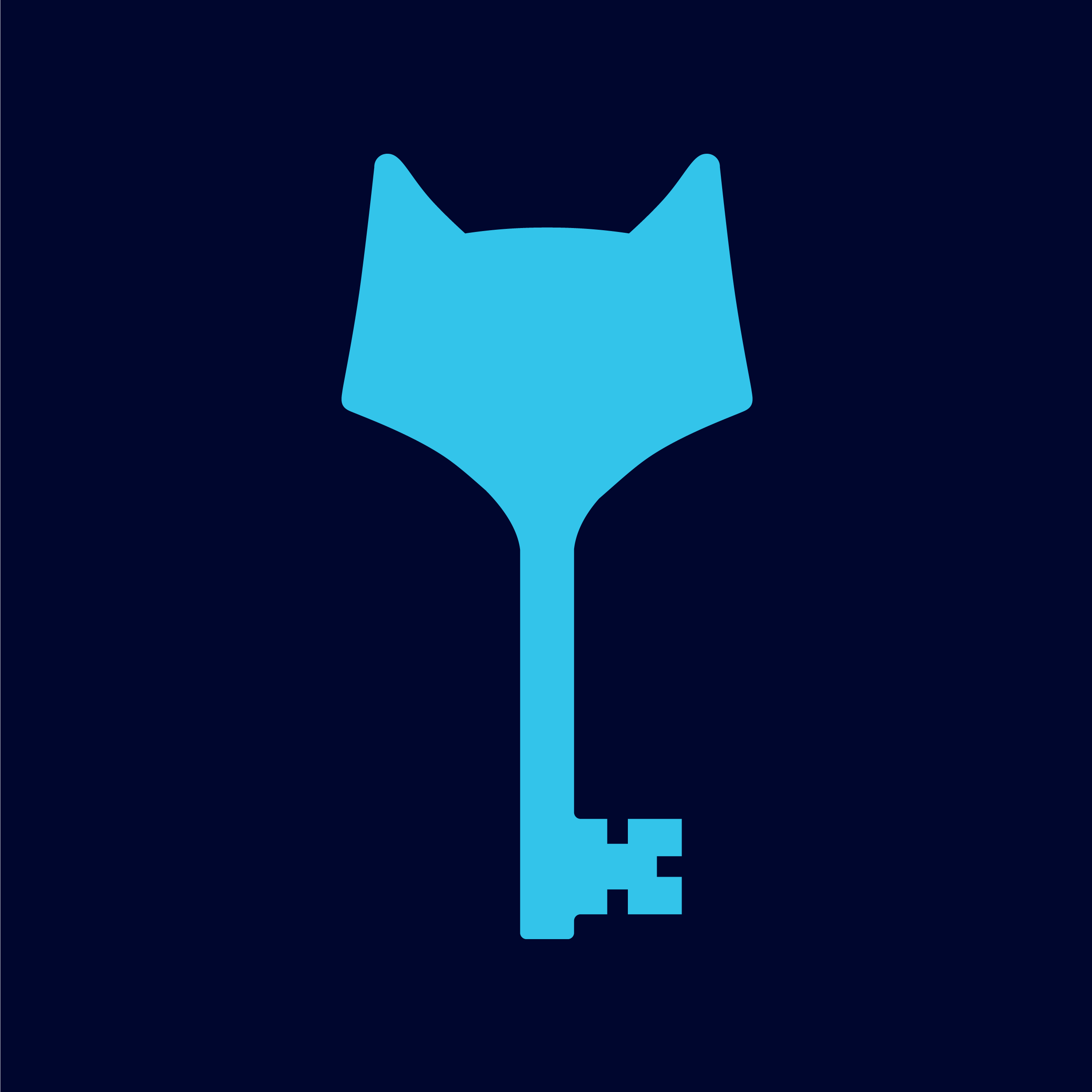 Hunt Club
---
Stay updated. Subscribe to our blog.