In the biotech sector, it typically takes an unbelievable amount of cash to transform a promising idea into a commercially viable product. That's why venture capital funding is so critical to the success of any biotech company.
One thing that's essential to a well-functioning biotech venture capital enterprise is hiring the right people for every role. This can make a world of difference when it comes to running a successful biotech capital firm. However, recruiting talented people for your enterprise isn't exactly easy.
It often takes a combination of creativity and persistence to find people with the necessary skills and who are a good cultural fit. It helps if you can find ways to generate excitement about the role and your firm and brainstorm ways to make your company stand out from others.
To get qualified applicants to consider working at your enterprise, you'll need to develop a viable recruiting strategy. This is a plan of action to help you identify, attract, and hire suitable candidates for your open jobs.
Roles to fill
Most venture capital roles fall into five main categories:
General partner
Venture partner
Associate
Analyst
Entrepreneur in training
General partners
Full-time, permanent investors in a capital venture firm are called general partners or managing members. They're at the very top of the food chain in the company.
Venture partner
A venture partner is someone a VC firm brings on board to help create and manage deals but isn't a full member of the partnership yet.
Principals
Associates help the firm connect with promising biotech startups and work closely with enterprises after closing the deal. However, associates typically don't lead deals. The entry-level associate position is a junior associate, and the top-level associate role is a senior associate.
Analyst
After the team sources a deal, an analyst performs due diligence on it. This includes extensive research and analysis of the company and its market. The analyst typically will formulate financial projections based on the due diligence they did.
Analysts gauge the viability of the proposed deal and attempt to determine the amount of time it will take for the firm to get a return on its investment.
Entrepreneur in training
Many biotech VC firms hire entrepreneurs in training. This is an expert in a particular industry brought in temporarily to act as a consultant. The amount of time an entrepreneur in training is with a VC firm is typically six months to a year.
Other roles
Of course, there are also supporting roles you'll need to fill, including HR personnel, people to staff your accounting department, and administrative assistants.
Qualifications
Biotech venture capitalists are expert risk-takers who have a talent for picking winning investments. Many of them possess an innate gift for seeing early-stage company potential where others cannot. While a venture capitalist might not use their own money to invest in a business, good ones treat each investment as if the funds are coming out of their own account.
A member of the investment team at a biotech venture capital firm should have an MD or Ph.D. along with extensive life sciences experience. Additionally, a VC partner should have the ability to make savvy investment decisions. That's why it's best for candidates to have experience in the financial industry or an operational role in a startup.
Hiring tips
Whether you're hiring a junior partner, analyst, or executive assistant, here are some tips on hiring people for your biotech venture capital firm:
Do your research
Look at similar job descriptions to find out what skills and experiences the individual in the role you're recruiting for should have. Monitor trends in your geographic area and industry so you can identify the most popular job titles and keywords candidates are using in their online searches. Compare salaries to determine how much you should pay the employee.
Come up with a list of the essential job duties your new team member will need to carry out. Consider the characteristics you want your ideal applicant to have.
Create a compelling (but accurate) job title
Try to create a compelling yet accurate job title that'll rank high in search results. By doing so, you'll be more likely to attract qualified candidates. Job titles with 80 characters or less tend to get the most clicks.
Avoid buzzwords because they're not professional. Candidates won't be using those terms anyway when using search engines to look for jobs.
Create a detailed job description
To effectively compete with larger firms, create a clear and detailed job description. Think about what your prospective employee is likely to search for, and make sure you use these keywords in your description. Include the job's responsibilities, requirements, and fringe benefits.
Have colleagues be part of the interview
Sometimes the best individual to interview a candidate is someone already working at the same job. This team member already knows what it takes to do well in the position and can help ascertain whether candidates have the skills and experience needed to do the job well.
Current employees can also provide an accurate description of day-to-day responsibilities and help candidates better understand what to expect if hired.
Use social media
Most companies don't know how to effectively use social media to recruit top-tier talent. That's a pity because recruiting via social platforms gives you the power to share job postings with your entire network. What's more, it encourages reciprocity in the form of two-way conversations.
This transforms a faceless nonentity into someone you're already getting to know before an interview ever takes place. Even if the people you connect with ultimately decide they don't want a position with your firm, they might know someone who would be a good fit.
Besides, you give candidates a tantalizing glimpse into your company culture by sharing photos and videos from your workplace and company events on social media. If you've created a compelling one, this then becomes a selling point.
Interview top candidates
Before you schedule interviews, do a preliminary phone screen to quickly determine if they have the right qualifications. Then, invite your three most promising candidates to an in-person interview. Ask strategic questions that reveal their skills, personality traits, and level of passion for their role and your firm.
If you're hiring someone to help make investment decisions, here are some questions you might want to ask:
Why do you want to work at our biotech venture capital firm?
When hiring a new team member for your company, try to find someone passionate about entrepreneurship. This is the kind of person who lives and breathes startups and investing. If you don't detect a burning desire to help biotech startups get off the ground so they can achieve their long-held entrepreneurial dreams, you might want to give this candidate a pass and go on to the next.
Your ideal candidate is someone who's either built a biotech company from the ground up or was instrumental in helping other enterprises achieve success. Either way, they're eager to pass on their wisdom and experience to the next generation of entrepreneurs.
What are some recent developments in the biotech industry?
Of course, you'll want to hire someone who can leverage their experience in the biotech sector to help early-stage companies. The answer to this question allows the applicant to showcase their knowledge of overall industry trends, thus revealing how helpful they might be when assisting startups.
See if you can get the candidate to offer a detailed analysis of one biotech company that went public in the past year. This could include the potential they see for the enterprise and how the move could strengthen its market position.
How would you assess a potential portfolio company?
This question challenges your candidate to look beyond the superficiality of numbers and objective financial data to provide you with the criteria they use when deciding if a company is a good investment.
Try to see if their methodology aligns with your own and what other partners use. If it doesn't, there might be a possibility of dissimilar evaluation methods causing conflicts.
What companies have you personally invested in?
Your candidate should have some skin in the game when it comes to investing. This means they're willing to take calculated risks in their personal investment portfolio.
They should be able to talk about what holdings they have in their brokerage account and why they selected these companies. Enterprises they've invested in should include at least a few biotech startups.
Fill your talent pipeline with Hunt Club
If you're too busy to recruit people for your biotech venture capital firm, enlist the experts at Hunt club.
We have the proprietary processes, extensive referral networks, and keen expertise to help make your next hire a successful one.
Call us today!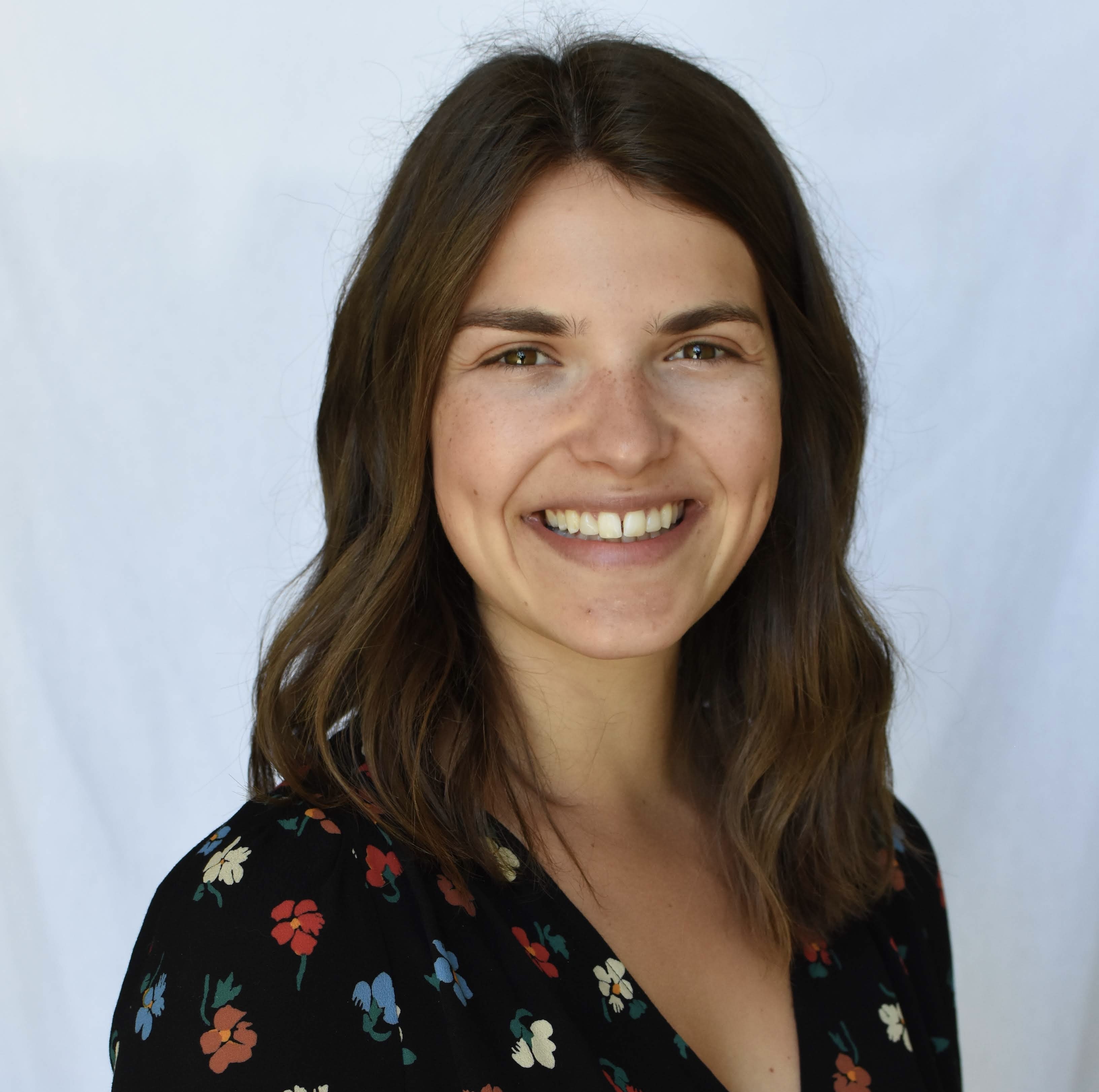 Kristin Bachman
---
Stay updated. Subscribe to our blog.