What is Sequoia Capital?
If you want to have Sequoia Capital fund your startup, you're not alone.
Sequoia Capital is a well-known private equity and venture capital firm that has funded over 1,500 organizations worldwide. Because of Sequoia's financial backing, these companies now control $1.4 trillion in stock market value.
The best way to get Sequoia to fund your venture is to become a high traction company and to brush up on your storytelling skills.
In this article, we'll explore:
What kind of startups the company invests in
If Sequoia is a good bet for tech startups
The major benefit of getting funded by Sequoia
What's the secret to Sequoia's success?
Exploit existing markets
Sequoia focuses on seed and Series A funding, with more than a dozen investing partners across the US and Europe. Most of Sequoia's current investments are in the US (mainly on the West Coast) and China.
Each Sequoia partner works on several investments each year, and all venture investments require unanimous partner approval.
The firm has a reputation for working with founders at the idea stage when a company doesn't have a product yet. When Sequoia looks to invest in an idea, it isn't particularly impressed by an individual's smarts. Instead, they're more interested in the idea's revenue-generating potential.
The firm doesn't seek to create new markets but to exploit existing ones. Sequoia believes it's better to enter an existing market with a revolutionary new solution than to attempt to create a new market.
Sequential market identification
Sequential market identification is a way of predicting the future based on markets that currently exist. Sequoia Capital implements this strategy by working out which already-existing tools and applications will best complement upcoming technological innovations and invests in these.
For example, in the late seventies, it became apparent that Apple needed a better memory system than audiocassettes. So, Sequoia financed Sirjang Lal Tandon's disk drive business, which was the solution Apple needed.
Sequoia also saw a need for computer mice, leading them to invest in Xerox.
Long-term relationships
Sequoia Capital does not limit itself to only early-stage investment. It develops long-standing partnerships that last for years.
Michael Moritz, a Sequoia Capital partner, says, "People would be staggered at the length of time that we hold investments. It's not uncommon for us to hold investments for 10 years or more. Why, with a well-positioned company that's growing, would you ever want to sell?"
Sequoia may invest at the early stage of a company but will fund the company at later stages as it grows. This allows time to foster a partnership.
For example, look at Google. While many venture capital companies only partner for up to a decade, Sequoia's relationship with Google has been going for almost 20 years.
Partially funding companies
Sequoia does not give companies all the funding they need right away. Instead, it chooses to partially fund them. That way, they minimize their risks while seeing how good the founder is at running an organization.
Company founder Don Valentine said, "If one of our companies is going to need 20 million dollars in capital, we do not give them 20 million dollars. For the first 18 months, we may give them two million dollars and spend a lot of time getting to know one another, seeing how well they perform against what they said they were going to do before we decide to fund them for the next step."
Shuts underperforming companies down
Companies must meet the stringent milestones set up by Sequoia to demonstrate their financial viability.
Sequoia has closed around ⅕ of companies that don't meet these milestones. The businesses being cut back see this as a cruel move. However, it prevents more significant losses in the long run.
In fact, at the time when Sequoia had only invested in 500 companies, Valentine estimated that they had shut at least 100 of them down.
What kind of startups do they invest in?
Challenging conventional norms
Sequoia Capital believes that it pays to be unconventional. That's why they actively seek out ideas that solve problems by challenging conventional norms.
Valentine puts it this way: "The key to making great investments is to assume that the past is wrong, and to do something that's not part of the past, to do something entirely different. I asked what the most outrageous thing was you've ever done, knowing in my heart of hearts that I'd pick the one who'd done something most outrageous."
Creating more value with less money
The firm loves to invest in companies that use their money, time, and resources to build businesses that create as much value with as little money as possible.
The company has a firm belief that businesses fail because the money runs out. That's why they love lean management startups that adopt a decidedly frugal approach. They push the concept of creating value instead of diminishing it with unnecessary spending.
Douglas Leone, a partner at Sequoia Capital, says, "We like companies that can get big and powerful on $50 million or less and not two, three, four or five billion."
Is Sequoia a good bet for tech startups?
The company focuses primarily on technology and innovation, so it's a good bet for tech startups.
The five biggest markets in which Sequoia invests are software, Internet, mobile, enterprise software, and IT. Sequoia's most recent investments have been in software more than anything else, including enterprise software, SaaS, and e-commerce and healthcare platforms.
Sequoia invested early in Atari, Apple, Electronic Arts, and Cisco in the 1970s and 1980s. YouTube's founders famously worked out of the Sequoia office.
The benefit of getting funded by Sequoia
The most significant benefit of getting funded by this VC powerhouse is you would immediately be recognized as a promising unicorn with loads of potential. Then, other venture capital firms would be more likely to jump on the bandwagon and fund you.
This could skyrocket your company valuation.
However, if Sequoia passes on you, other firms might think you're a lousy investment. The news could go viral and negatively affect your startup.
How to get Sequoia to raise capital for your startup
Become a high traction company
The best way to get funded by Sequoia is to get your initial funding from angel investors. Then, scale up to such a level that you get a tremendous amount of traction.
If your numbers are promising and your revenue model is solid, you're in an excellent position to approach Sequoia. With traction and high revenue, you'll have a better chance to get funded in case Sequoia turns you down.
Brush up on your storytelling skills
Once you think you're ready to pitch for the firm, you're going to need to brush up on your storytelling skills. That's because when looking for companies to invest money in, Sequoia is mightily impressed by a founder's storytelling ability.
When he was alive, Don Valentine fervently believed in the power of storytelling, stating: "The art of storytelling is incredibly important. Learning to tell a story is critically important because that's how the money works."
For example, Ashar Aziz, founder of Fireye, pitched his company to Sequoia in 2004. He talked about his company's innovative solution to defend against insidious computer attacks. Viruses and other types of computer attacks weren't as well understood back then.
However, Aziz used his keen storytelling prowess to impress upon his future backers the magnitude of the evolving threats and how virtualization could detect them.
Because of Aziz's ability to vividly communicate how his startup would solve a problem that would soon become a danger to computers everywhere, Sequoia decided to fund his project.
At the time, the only significant computer threat was worms. This was a danger that could be easily defeated by the technology of dozens of companies of the day. When malware began to emerge, Aziz's solution far surpassed all his competitors.
Aziz's capacity to tell this story enabled him to secure funding early. Sequoia's ability to see the underlying value of Aziz's company allowed the investment firm to capitalize on its early success.
Write a business plan
If you ever hope to get Sequoia to fund your startup, you're going to need a solid business plan.
A business plan defines a company's objectives and how it will achieve them. Business plans can help you get funding. Investors need to feel confident they'll see a return on their investment, and a well-written business plan can do this.
There are two kinds of business plans: traditional or lean startup.
Traditional business plans are the kind that's most often used. They use a standard structure and are very detailed. Lean startup plans are less frequently used. They only summarize the most essential points.
If you're pitching to Sequoia, you'll need a traditional one.
Traditional format
When you sit down and write your business plan, you don't have to strictly adhere to the outline below.
Tailor the sections to your needs:
Executive summary
Tell your audience what your startup is all about and why it's going to succeed.
Here are a few things you might want to include:
Product or service
Leadership team
Employees
Location
Growth plans
Company description
Offer detailed information about your startup and what problems it will solve. Describe the kind of customers your company plans to serve.
Also, talk about the competitive advantages that will make your enterprise a resounding success.
Market analysis
This section summarizes the research you conducted on the industry outlook and target market, including what your competition is up to.
Discover what successful competitors are doing, and write down a plan for how you could do better.
Organization and management
Here's where you describe the legal structure of your business. Is it a general or limited partnership, an LLC, an S corporation, or something else?
Include your organizational chart and how each team member's experience will contribute to your organization's success.
Service or product line
Talk about what you're selling or what service you're offering to customers. Describe what problem it solves for them.
Also, summarize the research and development you're undertaking to get your product or service to market.
Marketing and sales
What marketing strategies are you going to use to attract and retain your customer base?
You'll also need to use information in this section when you make your financial projections.
Funding request
Explain how much funding you'll need over the next five years and your plans for it.
Are you going to use it to pay salaries, pay your bills until you're able to boost revenues, or buy materials or equipment?
Include the terms you'd like applied and whether you want equity or debt.
Financial projections
You want to persuade prospective investors that your startup will be successful.
Therefore, you're going to need to make some financial projections for your first five years in business.
Include the following:
Income statements
Balance sheets
Cash flow statements
Capital expenditure budgets
Create a pitch deck
A pitch deck is a presentation that gives potential investors a quick overview of your business plan.
If you want to find out the best way to put one together, learn from Sequoia Capital's exceptionally well-put-together pitch deck.
The company's deck is made up of 10 slides:
Company purpose
Problem
Solution
"Why now?"
Market size
Competition
Product
Business model
Team
Financials
The slides of this pitch deck are simple with an unobtrusive design. This way, the ideas are more powerfully communicated.
Remember, people have a short attention span. That's why the most critical information needs to be at the beginning. If a pitch meeting is an hour, have a 30-minute presentation and 30 minutes for questions.
If you can't convince investors that your idea is interesting in the first five minutes, your audience will quickly lose interest.
Hire the right people
If you need to hire the right people for your startup, it helps if you can leverage the power of networks.
Hunt Club has figured out how to do that. We've built a platform that gives you access to 5 million candidates referred from our network of over 10,000 subject matter experts.
From this dizzying array of possibilities, we'll meticulously curate a list of 80 to 100 of the best talent. We further distill the choices to the top five to seven candidates for your role.
With this kind of white-glove support, you're way more equipped to get a great hire.
Call us today!
Ready to create a strategic recruiting plan?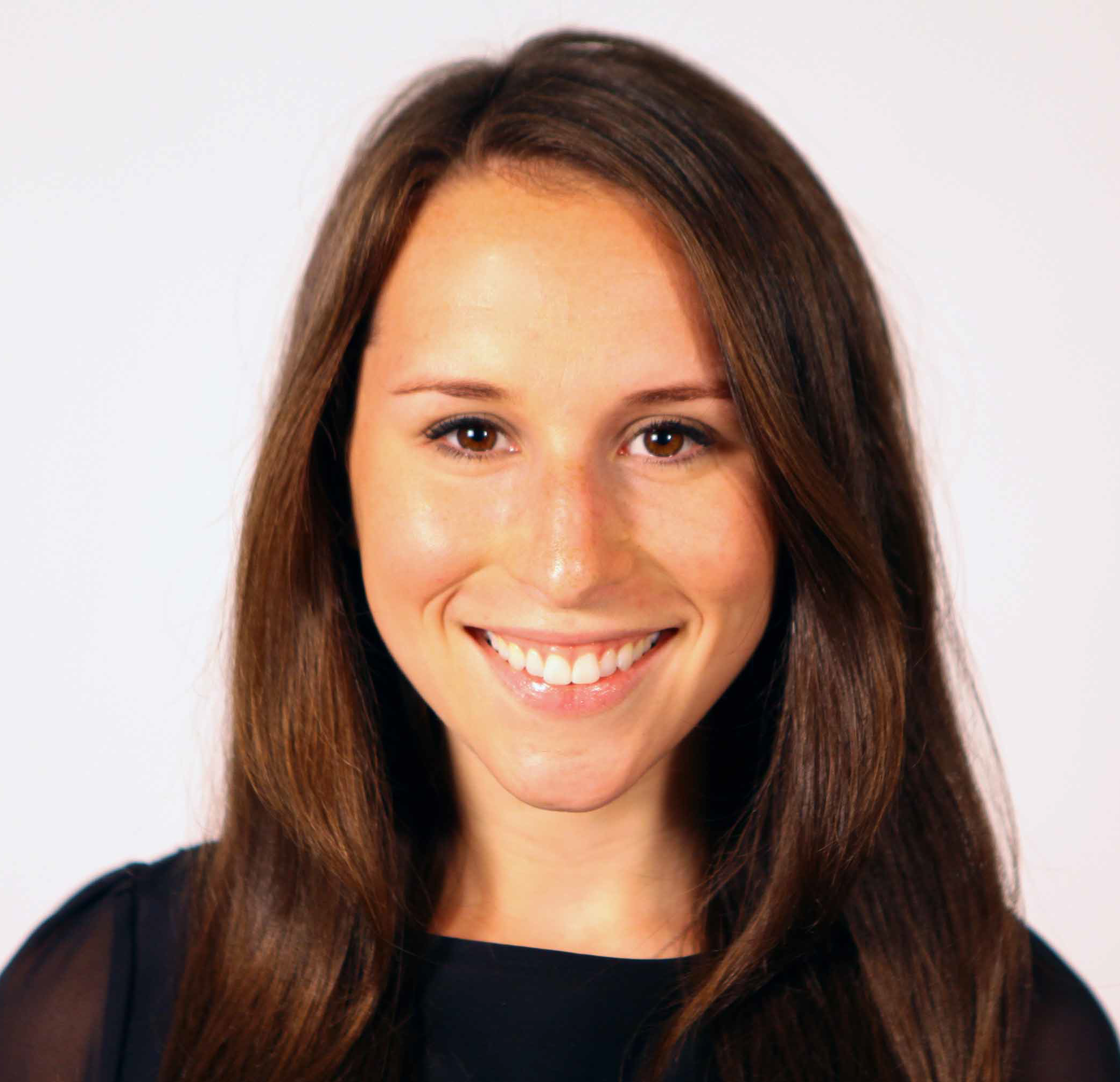 Morgan Lichtenstein
---
Stay updated. Subscribe to our blog.