How has the pandemic affected hiring in general?
The coronavirus crisis has resulted in millions of job losses and widespread hiring freezes. However, all sectors haven't been hit equally as hard.
Industries like e-commerce, online education, and SaaS companies have enjoyed spectacular increases in the business they do. The most well-known example of a company that experienced healthy profits during the pandemic is Amazon.
In fact, they hired 100,000 extra employees to handle the deluge of orders because people don't want to risk their health by doing their own shopping.
For those companies still hiring, many of them find the process to be less difficult. That's because, with so many homebound, it's less complicated for headhunters to capture the attention of candidates.
If you want to know what you need to do to start getting your company ready for recruiting in a post-COVID-19 world, dive into this article.
You'll learn things like tips for executive recruiting during the pandemic, what you must do to not be left behind once the crisis subsides, and the very best way to find top-tier talent.
Executive recruiting has been hit particularly hard
During the pandemic, sourcing executive talent is becoming more difficult because people are reluctant to change employers. Many value security over uncertainty and will stick with a job they utterly despise with every fiber of their being rather than taking a risk.
However, there might be executives out there who, fearing a layoff from their current employer, might be open to new career possibilities.
The importance of empathy
The effects of the pandemic on recruitment practices will reverberate for years to come. Companies must be mindful of how the crisis will irrevocably alter the hiring landscape, so they're prepared to change the way they do business.
With hiring practices changing quickly, many businesses will face devastating repercussions if they don't go with the flow.
Organizations that delude themselves into believing that their workforce will go back to business as usual are in for a rude awakening.
Don't let this happen to you!
Spend time seeing the recruitment process through the eyes of your prospective team members.
Candidates will be more fearful about changing jobs. That's why it's more important than ever for recruiters to be empathic while reassuring candidates that it's okay to seek new employment opportunities.
Smart companies are hiring executives during COVID-19
With the COVID-19 crisis raging all around us, it's easy to lose sight of the fact that the economy will once more be resurgent.
Vaccines are just starting to be rolled out, and all indicators point to lockdowns easing by late spring. You can prepare for the country's eventual reopening by building your talent community right now.
You might be waiting for the economy to come bouncing back before you start to fill vacancies. In that case, you'll lose valuable time and your chance to snag the best talent.
Companies will have to start hiring by the truckloads. In many cases, they'll have to do that for positions that were mothballed because of the pandemic.
Tips for executive recruiting during COVID
As you formulate each part of your virtual recruitment game plan, consider how each part of your candidate funnel can be adapted to hiring in the COVID-19 era.
Transitioning to a virtual recruiting model might not be quite as challenging as you think it might be. Many of the tools you'll need are already in place—it's just a question of finding ways to use them that you're not accustomed to doing.
Here are tips that'll make your executive recruiting easier during the pandemic:
Look for passive candidates
These days, people spend lots of time on their at-home computers, including passive candidates. With cleverly targeted ads on the right social media channels, you can capture their attention and get them to join your talent community.
When it's the right time to recruit talent, you'll have a never-ending supply of applicants salivating at the thought of working for your company. This will save you oodles of time, and you won't blow your budget running around at the last minute trying to fill vacancies.
Conduct virtual interviews
COVID-19 has forced companies large and small to move to virtual hiring models. This means they're now using videoconferencing technology to conduct the interviews they once did in the flesh.
Most video conferencing tools are user-friendly. However, making the shift to virtual interviewing will take some getting used to, both for yourself and your candidates.
Pre-recorded job interviews
One innovative way of conducting interviews during the pandemic is by using pre-recorded interviews.
This means you record interview questions and send it as an email attachment to your candidate. He records his answers, and then sends it back to you.
Highlight your employer brand
COVID-19 has forced many companies to realize the importance of a killer recruiting strategy that highlights the desirability of the employer brand.
People are afraid to change jobs during a time of uncertainty. Let's say you're dangling the prospect of new employment in front of their faces. In that case, you better make it worth the risk by showing them your vibrant workplace culture, an outstanding benefits package, and other perks that'll make them want to jump ship.
Even during periods of greater-than-average unemployment, where there are far more applicants than vacant positions, a superlative candidate experience remains essential.
Virtual Onboarding
You can do onboarding online by gathering the materials you'd typically give your candidate the first day on the job and transforming them into digital resources.
This includes videos about the team, a virtual tour, the company handbook, and anything else your employee will need to maximize his chances for success.
The initial visit
One thing you'll need to adapt to changing times is the introductory workplace visit.
Before the coronavirus, many companies invited candidates for a whirlwind tour of the premises. This gave applicants a chance to soak up the company culture and get a tantalizing taste of what it will be like to work for the business.
Nowadays, inviting candidates over visit might not be wise—at least not the pandemic is better controlled. Some companies have replaced the in-person visit with a pre-recorded tour that the applicant can access online.
If done right, these videos can highlight why the candidate would want to work for you—helping to whip him in a frenzy of anticipation as he imagines what it would be like to be an employee at your company.
Technical Interviews
In some industries, the job interview isn't complete unless the candidate solves a technical problem. For example, an applicant for a computer programmer job might be asked bit manipulation, algorithm, and logic-based questions.
Some of these problems might involve having to sketch out an answer on a whiteboard. If you need to do an interview like this, there are digital tools to help you do this remotely.
Consider upping your benefits game
COVID-19 has made lots of employees more acutely aware of a company's benefits package. Top-tier talent might expect better health coverage than they would have before the pandemic.
That's why you might need to be prepared to offer a little more. In addition to more comprehensive health coverage, this might also mean better sick leave policies.
Codify your remote work policies
Make sure you put your remote work policies in writing. These are things like employee expectations, how they should stay connected to the home office, work vs. private time, and which forms of technology are acceptable.
Transition to remote teams (even at the executive level)
Everywhere you look, office attendance has dropped precipitously because of the highly contagious virus that plagues our civilization.
Working from home was already steadily on the rise even before COVID descended on us. The virus crisis merely accelerated the adoption process. It's starting to dawn on companies, both large and small, that many employees don't need to be physically present to be productive.
This means that geographic proximity to the workplace is becoming increasingly less important. A whopping 54% of all workers expect to continue to work remotely once the pandemic eases.
There will be increasing numbers of executive talent who prefer working at home.
The good news is that companies are discovering the multitude of benefits of working remotely. These are things like reducing an organization's carbon footprint and better work/life balance, which results in greater employee satisfaction.
Companies transitioning to more of a remote working model can use these benefits as recruiting selling points.
Use network recruiting to find executives in these challenging times
During these uncertain times, companies need leaders now more than ever. That's why it's crucial to have a more robust talent pool than you ever did.
If you want to exponentially increase your ability to snag top-tier talent, give Hunt Club a call. We'll handle the entire recruitment process for you, making your hiring efforts easy and effortless.
Ready to resume hiring for top executives?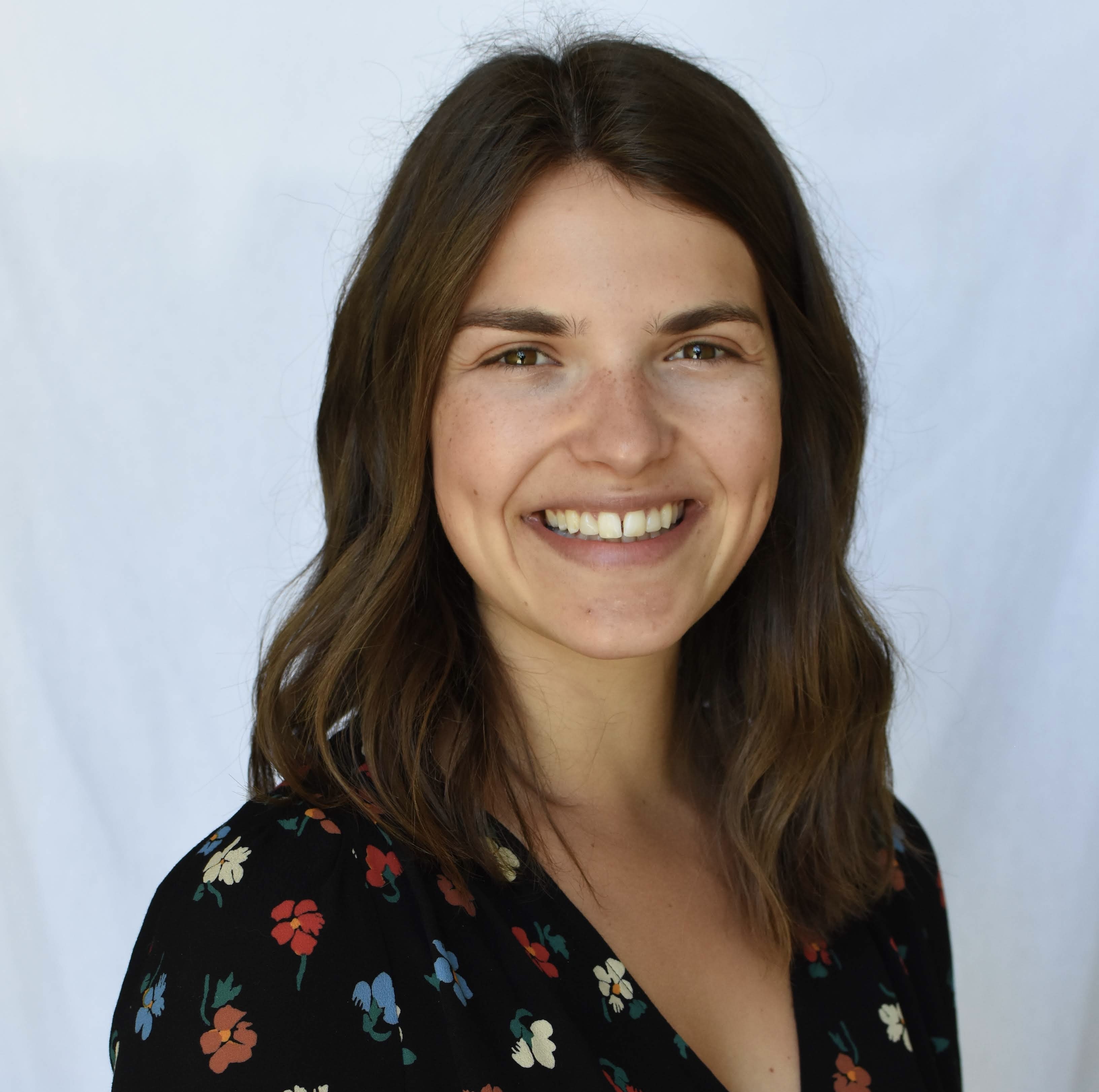 Kristin Bachman
---
Stay updated. Subscribe to our blog.