The Coronavirus pandemic might just be the biggest threat to employees, businesses, and the global economy.
Nearly 80 million jobs in the U.S. economy are at high or moderate risk today, according to the latest analysis by Moody's Analytics.
That is more than half of the 153 million jobs in the economy.
As the pandemic continues to grip economies across the world, businesses and their employees are left uncertain what their near and long-term future holds.
In tandem, the pandemic is spurring positive opportunities across several industries and has also forever changed how we think and operate in a remote setting.
As a business owner, helping out your existing team and new employees who are onboarding in the near-term, doing it in a virtual setting is now the norm.
Ensuring that you are delivering an exceptional candidate experience throughout every step is more critical than ever, and as you may be called on to help employees navigate their (likely) altered career paths in the Coronavirus era.
At Hunt Club, we have a dedicated team to help navigate the process, and we understand you might not be too familiar with how to handle this while working outside of an office.
We're offering recruiting and hiring teams a set of comprehensive guides and resources to help you work through this time of uncertainty and deliver an exceptional experience throughout your newly reshaped hiring process.
Key insights of this first blog post in our "Navigating Virtual Recruitment Series" include:
What is the Coronavirus's impact on hiring?
What are some virtual recruiting and hiring best practices for businesses?
What opportunities can come out of this situation?
How can you help employees and candidates navigate career growth
What is the coronavirus's impact on hiring?
Economists, critics and advisors state the Coronavirus pandemic might just be the biggest threat to employees, businesses and the global economy.
Nearly 80 million jobs in the U.S. economy are at high or moderate risk today, according to the latest analysis by Moody's Analytics.
That is more than half of the 153 million jobs in the economy that are at risk for layoffs, furloughs, fewer hours or wage cuts.
As the pandemic continues to grip economies across the world, it leaves a few industries untouched by the fallout and is creating massive shifts not only for the workforce but also for how leaders conduct their hiring and recruitment processes.
On one side, companies in retail, education, and financial industries have been hit the hardest, moving to freeze hiring altogether until the economic impact of the virus is certain.
On the flip side, there are positive opportunities emerging for companies in healthcare, food services, and fulfillment who are hiring by the hundreds of thousands and who continue to recruit in a bid to prevent a business slowdown.
For instance, the virus pandemic is also sparking demand for many new professions–from the executive to ground-floor levels–around or related to infectious diseases, according to jobs site Glassdoor, which has recorded a more than doubling of job postings with keywords related to coronavirus this month, particularly within the government, healthcare, biotech, and pharmaceuticals.
Glassdoor goes on to share that "despite the economic uncertainty that the pandemic has ushered in for some types of jobs, the medical field is experiencing high volume hiring . . . as the number of people working from home mounts in the coming days, you may also find open roles like caregiver to seniors or children; likewise, food or grocery delivery services stand to experience growth."
And, today's situation has almost all businesses figuring out how to adjust to a new virtual work situation with their peers, colleagues and new recruits.
So, how do you navigate a work from home strategy and process overnight? Let's dig in.
Remote recruiting and best practices for virtual interviews
The most unprecedented shift in how we think about conducting business moving forward is in remote or virtual work.
Seemingly overnight, we've managed to turn the idea of remote work on its head, reshaping how we put it into practice.
When it comes to recruiting and hiring, virtual transformation is a hot topic in the recruitment and HR landscape, with video at the forefront.
Video is driving most processes now– from running virtual interviews, to "meeting" teams, to onboarding new employees.
Virtual recruiting
While much of the hiring process is now changed for the unforeseeable future, fortunately, much of the recruitment process has already been virtual for some time–from phone and video calls to online screens to engaging with candidates via email or text.
With recruiting candidates still very much high on the agenda in several industries, it's not a far-fetched idea to wonder how hiring teams can conduct business as usual when everyone is forced to work six feet away from each other, or in a virtual setting.
Recruitment has already been set up to be virtual.
The biggest piece to recruiting remotely is video interviewing. It is now a critical skill to master and companies are adopting it fast.
For instance, just this week, we've seen Google, Facebook, Amazon, and others who are among the global companies announcing they will move to online or digital interview tactics are part of their recruitment strategies for at least the near-term future.
According to CNBC, "the move is not unprecedented. In addition to a general uptick in video interviews over recent years, thanks to advances in technology, previous periods of economic and social duress have prompted a spike in remote hiring, for instance during the 2008 global financial crisis."
They go on to say that "Many who are used to in-person interviews will have to switch to virtual screening processes for the first time and figure out new ways to best convey themselves and their companies online."
And, it's true. Video interviews help foster faster-recruiting processes; you can stagger them throughout the day, and with most of the population working away from the office, consider that video interviews can happen at any time of day when it's convenient for all parties.
When it comes to video interviewing candidates, here are a few questions to ask to set your team up for success:
Are you creating a comfortable environment for yourself and for the candidate you're interviewing?
Will your backdrop and setting make it easy for the candidate to present their best self?
Are you representing your business in the best light while on camera?
Virtual collaboration
Virtual collaboration is working together as a team using digital tools to accomplish tasks and solve problems.
In virtual collaboration, think about how you can leverage the power of video technology to stay connected with your team.
To keep team morale and productivity up, businesses need to use tools to band together. If you aren't using them already, tools like Slack, Zoom, Discord or Microsoft Teams will keep you plugged in with your teams and help keep your business organized when hiring.
But successful virtual collaboration is also about the team itself. With today's uncertainty, your team could be feeling more pressure, fear and stress.
Some best practices might be:
Assigning manager or peer 1-1 sessions weekly or daily?
Is your team's new workplaces set up for success? If needed, have you provided tools like keyboards, mice, laptops, monitors for your employees to do their work remotely?
Are there go-to guides or downloadable resources for how to collaborate virtually? Two examples why that matters:

Teamwork. When not working face-to-face, it's easier for actions, words and ideas to be taken the wrong way. It's even more so important to be sensitive and mindful about this in a virtual setting. While kindness and civility seem like givens, it should be clearly communicated.
Productivity. In meetings, is everyone clear how to assign and follow up on tasks? If not, nothing will kill your team's productivity and output faster in a virtual setting. Making sure you have clear guidelines on how to conduct meetings, and assign action items, will help ensure your virtual collaboration meetings are productive and have a plan.
Virtual onboarding
And now, perhaps the biggest shift in how businesses manage people and guide employees is when it comes to onboarding.
In a virtual setting, how can HR and hiring teams ensure they are, one, delivering exceptional employee and candidate experiences throughout the recruiting and hiring processes?
And, two, how can businesses help navigate career paths and conceptualize growth for their existing teams in the Coronavirus era?
First impressions matter and when virtually onboarding new employees, it's critical to ensure you can deliver an exceptional candidate experience every step of the way. A good process includes these steps:
Understanding your employee. Know your audience, and understand what they need as they get started. Then determine how to deliver on that by setting them up with all the digital tools (Google Drive links, Dropbox, links to who the other person on the hangout or phone is. LinkedIn makes this seamless.
Setting a schedule and expectations. Outline a firm process and schedule for onboarding, and stick with it. Set expectations–whether it's setting a communication cadence or frequency–state that upfront. Transparency in all communication is key as is ensuring you do your part to follow up when you say you will.
Foster culture. Fostering a strong sense of culture and communicating it is critical in virtual settings. Consider revamping your onboarding package to include livestream welcome videos, GIFs–anything that adds a human or personal connection.
Build relationships. Most importantly, however, with the tools available to help with several aspects of recruiting, focusing on building relationships is still very much a critical thing to get right–even more so when you aren't working face-to-face with candidates. Consider how you can be there for your team and position yourself as a true resource when working away from one another.
How to help employees and candidates navigate career growth
As the global spread of the virus continues to keep people in their homes., when it comes to a business and its employees, what does career growth look like now in our new economy?
Helping your teams cope with the uncertainty ahead makes an already challenging time more stressful–whether you've had to cut staff, put hiring or employee hours on hold or are now thinking of how to integrate new employees to your team.
While there is an economic slowdown, you can help your employees through this by being open and transparent in all your communication, and be sure to encourage open dialogue within your teams.
If work is slow, it's a great opportunity to dive into new skills sets, take online courses, or help out other departments and teams that may need it.
And, if you have to let employees go, this Forbes piece outlines four key areas you can help guide them on to help them think about navigating their career moving forward:
Encourage them to work on their personal brand
Reassure them it's OK to reevaluate their career
Provide resources for their job search
Give them tools to prepare for virtual interviews and job hunting
Why do brands like G2, Cars.com and ShipBob trust Hunt Club to make the right hires?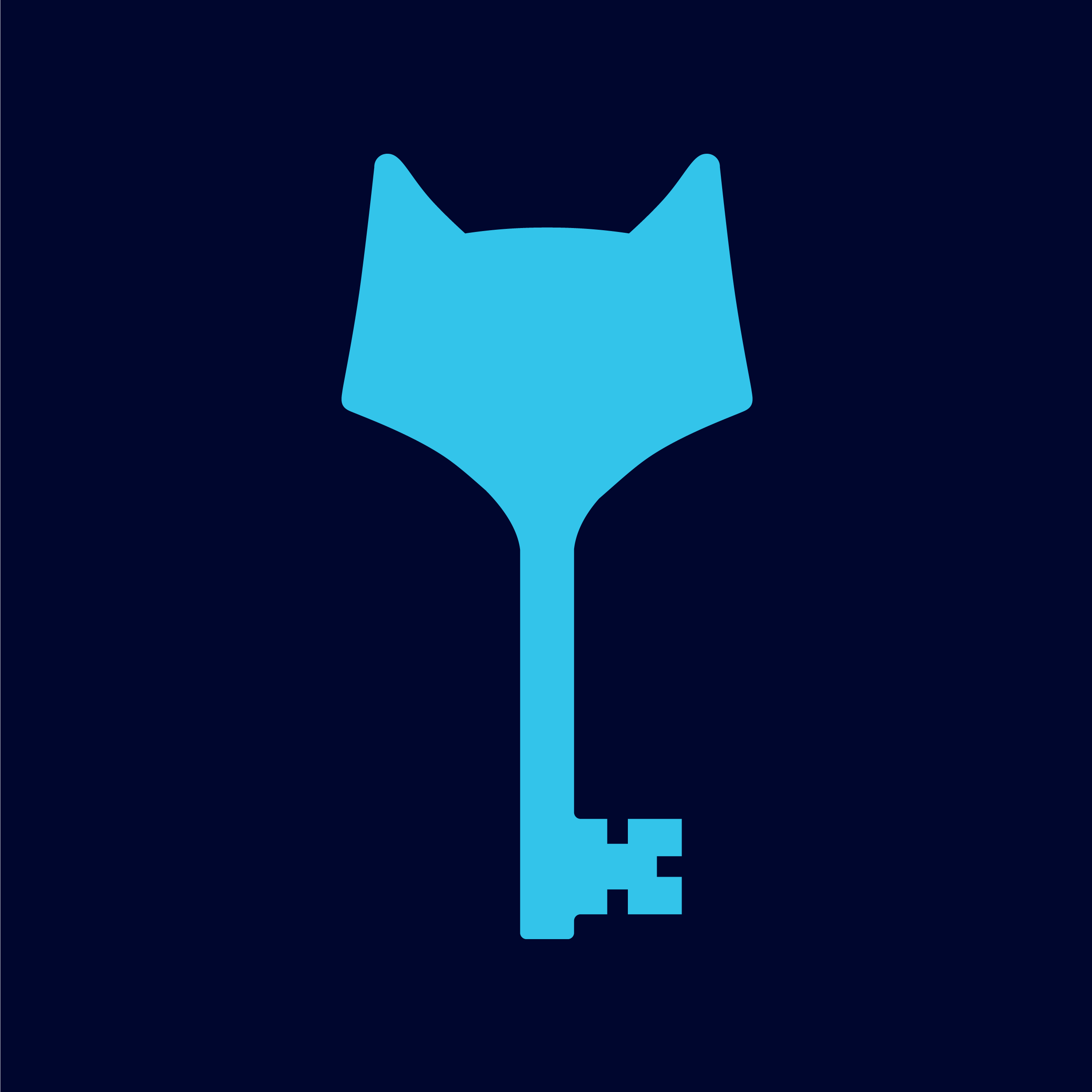 Hunt Club
---
Stay updated. Subscribe to our blog.