Healthcare is one of the most significant sectors of the US economy, with $3.6 trillion spent on it in the year 2018 alone. Moreover, it employs more people than any other industry, accounting for a whopping 11% of all jobs.
Unfortunately, the healthcare system is not without its drawbacks, and with healthcare costs skyrocketing out of control, access is a significant issue. In 1970, medical expenses were $355 per individual. By 2018, that figure had ballooned to $11,172.
Despite spending way more on healthcare than any other country in the world, the US ranks 38th in life expectancy. Access to quality health care is worse in the United States than in any other developed nation.
Despite this, technology, especially artificial intelligence, is revolutionizing the healthcare industry, with startups playing a key role in this process of innovation.
In this article, we'll cover these three points:
Six healthcare startups that are revolutionizing the medical field
How AI is helping to make healthcare more accessible
Why AI is particularly suited for medical imaging
The promise of AI
Artificial Intelligence (AI) offers a way out of our healthcare dilemma. Up until now, the revolution in digital technology has scarcely affected how medical services are delivered. However, AI is set to change all that because it offers the possibility of making healthcare available to the widest possible audience for the lowest cost.
In fact, medical applications of AI have more potential to change people's lives for the better than in any other field. Machine learning is ideal for the medical sector because there's a lot of pattern recognition in healthcare, and the human body functions in quantifiable ways. Moreover, medicines act upon the body's internal systems in measurable ways too.
Machine learning excels at identifying these patterns and extracting insights about how they relate to an individual's health.
Medical imaging
One of the most extensively used applications of AI in the healthcare field is medical imaging. That's because examining a medical scan to ascertain what kind of disease process is present is what's called "object classification." This is something AI's particularly good at doing.
However, even though hundreds of millions of dollars of venture capital cash has been poured into AI-based medical startups, the technology hasn't been widely adopted. That's because it's been difficult for companies to persuade healthcare providers to alter their methodologies to incorporate these solutions.
Healthcare organizations are also reluctant because the technology could make human practitioners obsolete.
Here are three startups revolutionizing the medical imaging field:
Caption Health
Dozens of startups are developing medical imaging AI algorithms to take over functions that were once the exclusive province of humanity.
Almost every day, we can't help but hear stories about how AI outperforms living, breathing human beings. One big area where we see that happening is in the medical imaging field. One of the startups in that space that's garnering a lot of attention is Caption Health. The company has developed an AI ultrasound platform that specializes in heart and circulatory system scans.
Caption Health, a San Francisco-based startup, has raised over $60 million in venture capital funding. Most of that was generated in last year's Series B round, which generated $53 million in cash for the company. They have nearly 20 investors, including Khosla Ventures, an American venture capital firm that focuses on early-stage companies.
In 2021, they made the list of the 150 most promising digital health startups in the world.
The company boasts that its AI ultrasound platform is so good, it can transform laypeople into expert sonographers with only a minimal amount of training. They even proved this in a study where they assessed the outcomes of 240 ultrasound exams done by eight registered nurses with no previous radiological experience.
A panel of expert cardiologists deemed an exam a success if it met a set of qualitative visual standards. All the exams the nurses performed met the criteria.
The success of this study led the FDA to clear Caption Guidance as a novel technology under the agency's De Novo regulatory pathway. This is the first medical platform authorized by the FDA that offers real-time AI-based medical imaging.
Last year, the FDA granted expedited clearance to an update of the software following a 25-day review. That was to get the medical imaging system to as many essential workers as possible due to the pandemic. Research shows that the coronavirus can greatly diminish heart function, and mortality rates of COVID-19 patients are 15 times higher among those hospitalized with a cardiac injury.
As of last year, Caption AI technology was in use at 11 US medical centers.
PathAI
PathAI is working to make diagnostic science more accurate with the power of artificial intelligence. What the company does is use AI and machine learning to reduce errors in disease diagnosis. The platform also gives patients the information they need to quickly seek out effective treatments and helps identify ideal patients for clinical trials. Another thing it does is to help find sustainable healthcare therapies in countries with high disease rates.
The life-saving technology has been used by diagnostic laboratories and major pharmaceutical companies. It has also been used by organizations like the Bill and Melinda Gates Foundation to help researchers better understand diseases.
Earlier this year, the startup participated in a $165 million Series C round, co-led by D1 Capital Partners and Kaiser Permanente. Also participating were Tiger Global Management, General Catalyst, and General Atlantic.
Zebra Medical Vision
Back in the 90s, computers were first used to help interpret mammograms. However, the technology wasn't ready for prime time and proved to be inferior to human methods of interpretation.
With the advent of deep learning, computers are back on the job. AI can quickly process radiological images. It can pick up details that might not be perceptible by the human eye or that a human might not think is clinically relevant.
Last year, the FDA approved HealthMammo, a tool that Zebra Medical Vision uses to flag suspicious mammograms requiring a second look. The tool was tested using 350,000 mammograms with a confirmed diagnosis of cancer. It was able to detect breast cancer at a rate of 92%. Compare that to human radiologists, who have a 92% success rate.
The company generates its revenue by offering cloud-based analysis of radiological images to over 50 medical centers in the US, Europe, India, and Australia.
Remote diagnosis and treatment
Another area in which AI has immense potential to improve healthcare outcomes is remote diagnosis and treatment. Recent breakthroughs in natural language processing have vastly improved chatbot technology, making conversational AI more effective than it's ever been.
For instance, patients can share symptoms via text messaging and receive automated medical assistance. AIs can also be engineered that regularly communicate with patients to ensure that they remain engaged and compliant with their healthcare regimen.
Using AI in these ways dramatically reduces healthcare expenses. It also makes expert medical advice available 24/7/365 without the need for a physician.
Here are three startups making waves in this category:
Babylon Health
Babylon Health is an all-in-one healthcare app giving patients round-the-clock access to affordable healthcare. To do that, they're combining AI, cutting-edge technology, and human expertise into one synergistic whole. They also offer AI-powered diagnoses and virtual medical appointments.
This year, Babylon Health agreed to go public through a merger with Alkuri Global Acquisition Group. The combined company is valued at $4.2 billion. The deal with Alkuri will generate up to $575 million for Babylon, which includes $230 million in private investor placement.
In 2020, the company reported $79 million in revenue. This year, it expects to make $321 million.
Memora Health
Memora Health wants to build a world where patients have accessible and affordable healthcare. To do this, it seeks to reduce the costs of preventable hospital readmissions. A startling one in seven patients discharged from a hospital is readmitted within 30 days. Health systems are overburdened trying to keep up with this deluge of so many patients returning to their care.
Incredibly, recipients of in-patient medical services also forget 85% of at-home care instructions given by physicians before discharge. This results in $100 billion in preventable readmission expenses.
Memora created a conversational AI program to lessen the impact of these problems. The program is named Felix, and he's a virtual care manager that communicates with patients through text messaging.
Felix meticulously tracks health data so that he can provide highly personalized health coaching. A risk assessment algorithm monitors trends in patient-reported symptoms so that it can notify hospitals if the patient risks readmission.
GYANT
GYANT is a San Francisco-based healthcare startup that has developed an AI-powered chat platform that lets patients receive medical help from a virtual caregiver. The app is exceedingly convenient to use. Just yank it out of your pocket or purse and start chatting away with GYANT so that you can get the medical advice and treatment you require.
Users of the service are asked a series of questions about their symptoms. The AI assistant processes these queries and delivers a diagnosis.
However, the patient journey doesn't stop there. The app goes on to pair patients with human medical providers who give them an official diagnosis. Providers of medical services are licensed to practice in California and can prescribe medications right through the platform.
Patients receive follow-up messages from GYANT after talking to a practitioner so their symptoms can be monitored.
GYANT can also send patients to the most appropriate treatment location, book appointments, find a specialist or clinic, and screen for COVID-19 symptoms. The app streamlines the patient experience, resulting in a higher level of efficiency that boosts patient outcomes.
Healthcare systems can even integrate GYANT into their Electronic Health Records (EHRs). When they do, the AI interface offers a more personalized experience than with EHR alone.
In 2017, the startup participated in the Cedars-Sinai Accelerator program. This three-month experiential adventure based in LA provides enterprises with $120,000 in funding, access to Cedars-Sinai Hospital, mentorship from over 300 leading clinicians and executives, and an invitation to an extensive network of over 10,000 entrepreneurs and investors.
Revolutionize your field with a robust talent pipeline
A robust talent pipeline can make a huge difference in your startup's success.
The best way to start building one is to outsource the entire hiring process to a network recruiting service with a proven track record. Hunt Club is one such hiring firm. Use our proprietary methods, highly knowledgeable experts, and extensive networks of industry insiders to fill every one of your open roles.
Call us today!
Related Startup Resources:
7 Denver Startups You Should Pay Attention To
5 Baltimore Startups to Watch in 2021
4 New Companies in Atlanta That Deserve Your Attention for 2021
7 More Aerospace Startups Changing the Future of the Skies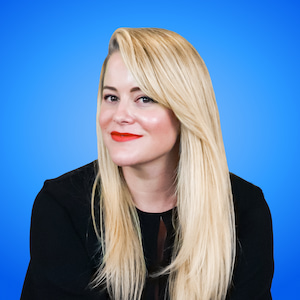 Amanda Price
---
Stay updated. Subscribe to our blog.