Growth in the tech and innovation-driven startup ecosystem has accelerated to over 47% in the last decade. While the community is thriving, there hasn't been a tougher time for early-stage founders to hire great people.
One reason it's so difficult to attract incredible people to venture-backed companies is because more than $130 billion dollars have been put into venture-backed companies since the end of last year, according to Pitchbook.
For founders, this means your company isn't special anymore. There aren't one or two shiny objects in a city -- there are now hundreds of startups popping up and more opportunities for candidates to consider.
When your business changes every six to 12 months, and you are ramping up your venture, how do you start attracting the right people you need to elevate your business?
With startups, it's a game of momentum and one bad hire has the potential to ruin the trajectory of a business.
We've put together three ideas to help get you started:
1. Team up with 4-5 angel investors
The best people aren't always in your backyard. In the beginning, it's common for founders to take on many roles and wear several hats. But as time goes on you need to let go of the reigns and start hiring people who are better equipped, smarter and able to take your business to the next level.
When you're raising your next round of capital, go hand-select 4-5 angels in markets you are not currently in and get access to networks you're not active in.
Get them involved in your next round and target people who don't work or live within a 50-mile radius of your business. Why? You need to open network effects that you don't already have, and from people, you don't know.
Key takeaway: Raise capital from people you have relationships with but who sit more than 25 miles from your business. Here at Hunt Club, we love doing this. We opened network effects and introductions to the right talent we never could have imagined and it's what helped us scale from a team of 15 to 50 in a year. Think of what it can do for your business.
2. Build essential relationships
Think of it as every interaction is a potential hire in one to two years.
Recruiting talent is an always-on activity for founders. When you have that coffee meeting, when you're sitting at the table at a business dinner, or when you're waiting at the gate in the airport, be on the lookout for smart and effective people.
Building relationships is something you always have to be doing and not something you start when you need to make a hire. You never know when a coffee meeting can become an executive hire in one or two years.
This is the future of talent.
Key takeaway: Find a way to stay in touch. When you do have someone you're interested in and want to keep the relationship going, even if your timeline to hire is uncertain, the easiest thing you can do is (and it doesn't require much of your time,) is to create a newsletter and add them to the distribution list.
3. Communicate to your investors
Make a plan to send weekly or bi-weekly updates. You would be shocked at how many founders fail at this.
Make the updates comprehensive and make them interesting. And, really speak to the people on the other end.
Help them understand what you really need because the more engaged your investors are, the more active they will be to help you out. Remember, the more you share, the more you get.
How do you know how much to share and what to write? It's up to you; it's different for every business.
Investors come in many different shapes and flavors. Some need more information, others are fine with a few lines and bullets. The number one thing you can do is get to know your investors.
Once you know that, you'll know what information to share, in what way and how much is needed.
In terms of what to write, for the most part, share any and all good news and your recent wins.
One thing you can do differently than most other founders is to be very clear about the challenges and obstacles you are facing as a founder and as a business.
Be honest and open here because bringing investors up to speed on your challenges gets them actively involved with your company and it makes them think of ways they can be helpful.
Your investors want to see that you are performing, but they want to be sure you have enough cash to create the runway needed to build your product and build the team you need to do it.
Key takeaway: Don't take your investors for granted. They're well-connected, influential, and successful, and have been down the road you're on before.
---
Two things to keep in mind as you hire: The best people aren't applying online. They aren't taking career advice from people they don't know. Working with Hunt Club helps you deliver an exceptional candidate experience and access to real relationships built on trust, so you can land top talent over your competition every time.
Find out how we can get you to where you want to go, faster. Contact us at partnerships@huntclub.com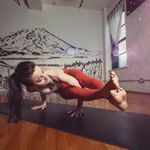 Veronica Feldmeier
---
Stay updated. Subscribe to our blog.